Kendo Jidai International is looking to create a dojo list for our readers' reference.
Please send an email to <editor@kendojidai.com> with the following format.
– Dojo name
– Country name and Town name
– Training Day and Class
– Representative's name
– mail address
– Web page
When doing so, please consider linking to our website(https://kendojidai.com). You can download the banner from the following. We are very grateful if you could help us spread Kendo knowledge through this effort.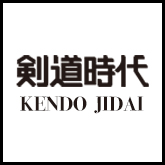 Kendo Dojo list