2019.6 KENDOJIDAI
The club was founded in 1887. Chuo University Kendo Club, which has a history of more than one hundred years, won the 13th All Japan Student Championship last year. They pursued daily Keiko in their Kendo club which has produced many strong Kendo players in order to develop their individual strengths and seek victory.
Profile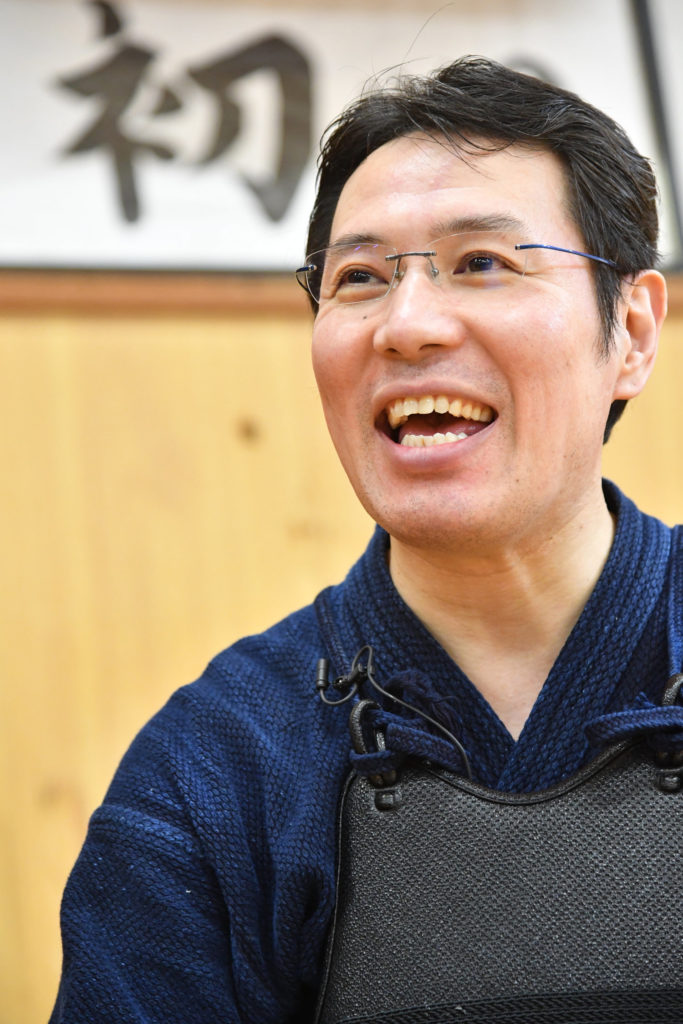 Individual qualities and commitment to Ippons
– Your new team has started. It's been about five months ago that your students have won the All Japan Student Championship for the first time in 24 years. Can you reflect on the reasons why you were able to win?
Kitahara: On the day of the championship, I felt that neither I nor the players had any fear, anxiety, or hesitation in Shiai. We had fun, which is a big difference from what we've had before.
The previous year we had a major pillar, Umegatani Sho, and as a team we were looking for Kendo that would put him in the spotlight. This may have led to a lack of individuality in Shiai. This time, there was no player like Umegatani and I think each player was prepared that they had to deliver, in a good way.
In daily Keiko, I could feel their enthusiasm to become able to secure the matches by themselves instead of relying on someone else. As a result, we have built a strong team that can play anywhere from Senpo to Taisho and I think that led us to the title.
– It was also your first title since you became director. Do you feel like there's any change in the club or within the players due to winning the title?
Kitahara: I definitely feel the effects of this. Even though we are teaching the same thing, the way the club members perceive things changed drastically after we had won the championship. I am able to teach with confidence, and I think the members of the club have become even more focused on the Keiko in front of them, knowing that what they have accumulated so far has not been a mistake.
– The Chuo University Kendo Club has a long tradition, but what is the style of the club?
Kitahara: In a nutshell, I think the characteristic of the Chuo University Kendo Club is the free Kendo style. If I had to explain the free Kendo style a little more precisely, it would be "Kendo that doesn't fit the mold" or "Kendo that fosters individuality".
This Kendo style has not changed since I was a student under the guidance of Club leader Tsumura Kosaku and Hanshi Nakakura Kiyoshi. Currently, we have Miyazaki Masahiro, the Kanagawa Prefectural Police Chief Kendo Instructor as our Shihan and coaches Uehara Yuji, Miyamoto Kohei, and Saito Shogo as well as myself.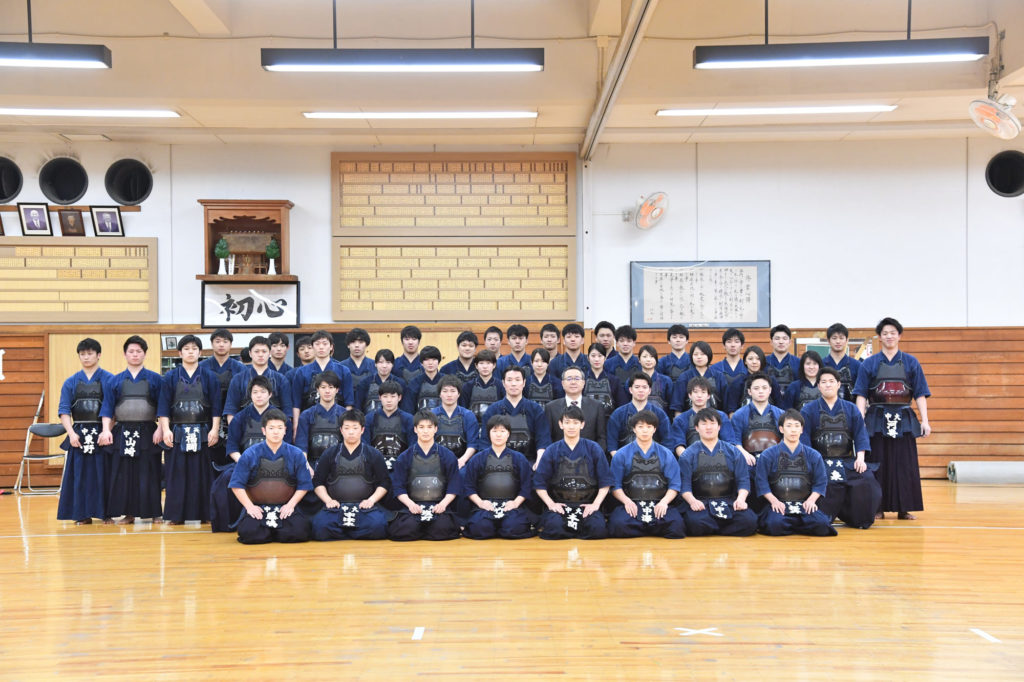 – What kind of Keiko is needed to develop individuality in Kendo?
Kitahara: What I often tell my students is that personalities and habits are different. The habits that hinder the development of Kendo need to be corrected of course, and I believe that each player is unique in his or her own way. For example, in the way they move, their Maai, the timing of their strikes or the way they perform Hikiwaza. All of the people who study Kendo at Chuo University have been through rigorous training in high school and have a lot of Shiai experience.
I think it is our role as leaders to help them develop their positive aspects. However, you can't win by focusing only on what you're good at. I would like to teach the correct way to do Kendo from Issoku Itto, so that I can broaden the scope of their Kendo.
– What do you focus on when setting up the Keiko content?
Kitahara: "Commitment to Ippons" is something that we try to have in common throughout the club. As I mentioned at the beginning, one of our major objectives this year was to build up the ability to compete on an individual basis.
In order to do so, I tried to make them think of many variations on their own, rather than just doing the same Kihon Keiko. It is my personal opinion that your Kendo can only become stronger in the Dojo.
It is important for the club members to understand what they need for their current situation and to do Keiko with a purpose.
– You don't micromanage much?
Kitahara: As for correcting kinks, I try to correct them as soon as I notice them during Keiko. The technical part is mainly focused on nurturing rather than fixing.
University students are at a point of transition from being told to do a certain Kendo to seeking their own Kendo. Therefore, I try to encourage them to seek it out voluntarily rather than nagging them and giving them detailed instruction.
– Can you explain more about commitment to Ippons?
Kitahara: To be more specific, we need to acquire the ability to win in 4 minutes of Shiai. In order to do so, it is necessary to do daily Keiko to be able to cope with various situations.
For example, managing Shiai with an Ippon or how to make moves from Tsubazeriai. I try to make them anticipate what kind of psychological state their opponent might be in at any given time, and incorporate that into their Keiko.
– If you don't go that far, you can't win Shiai.
Kitahara: Because Shiai is fought in the state of the moment, we don't always have the best possible situation. In any case, you want to take all advantages you can. Another thing I would add is that we have limited Keiko time and facilities compared to a physical education college.
I always tell our club members that we should not look at the limitations of our Keiko as a disadvantage, but as an advantage, and that we should train with quality rather than quantity.
– As director, what do you expect from the members of the club that have come through the gates of Chuo University?
Kitahara: What I told them at the meeting when the new team started was, "Let's become a Kendo club that is supported by our surroundings". In order to be supported, we must strive for a high level in all aspects of our daily life, study and Keiko.
When we achieve this goal, we will become a Kendo club that everyone will want to support, and the members of the club will gain a great deal of confidence when they leave for society.
– How do you plan to compete this year as you aim to win back to back titles?
Kitahara: I think it's going to be an uphill battle but our efforts so far haven't been wrong. I would like us to fight through the year with cheerfulness and confidence.


The rest of this article is only available for Kendo Jidai International subscribers!