2020.8 KENDOJIDAI
Renshi Furusawa has achieved brilliant results in high school, university, police and other fields. He is currently the men's coach of the Kendo club at the Nihon University of Health and Sport Sciences, his alma mater, where he does Keiko with his students. He has been researching and devising his own footwork style, which is directly related to competitive scenarios.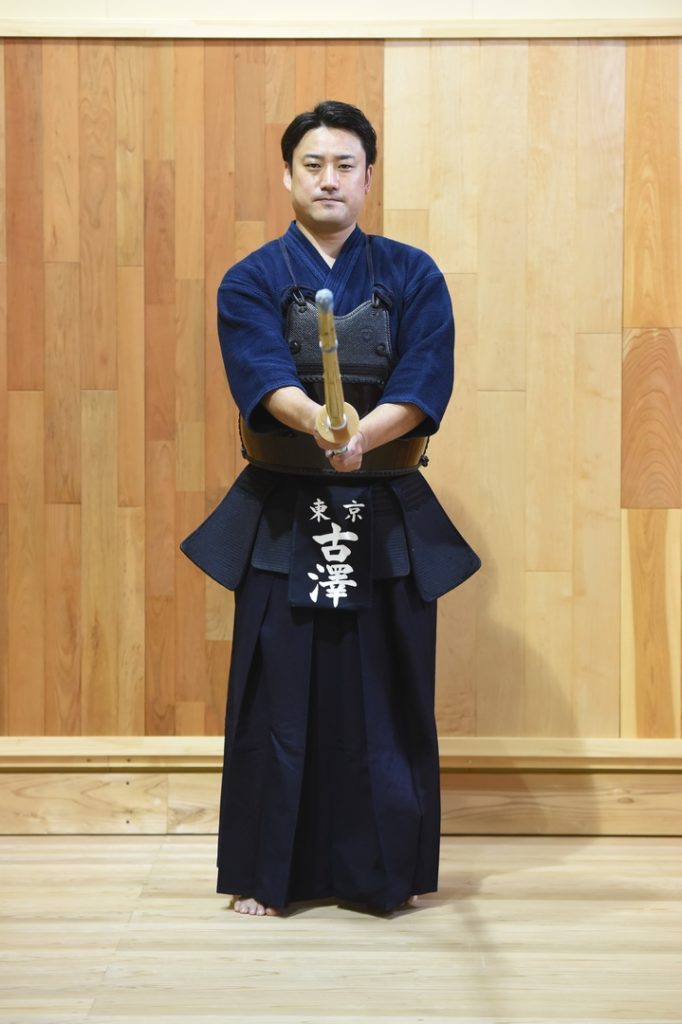 Furusawa Nobuaki, Renshi 7th Dan
Born in Kumamoto Prefecture in 1981, 38 years old. After graduating from Aso High School, went to Nippon Sport Science University and served in the Imperial Guard. Attained 3rd place in the National Police Championship. After retiring from the Imperial Palace Police and working at Nippon Sport Science University Graduate School, he is currently an assistant professor at the Department of Martial Arts Education, Faculty of Sport Sciences at Nippon Sport Science University, and a male director of the Kendo Club at the same university.
When your heels touch the floor, you're stuck. Minimize vertical movement of the waist
Lift your heels when moving feet to prevent you from freezing on the spot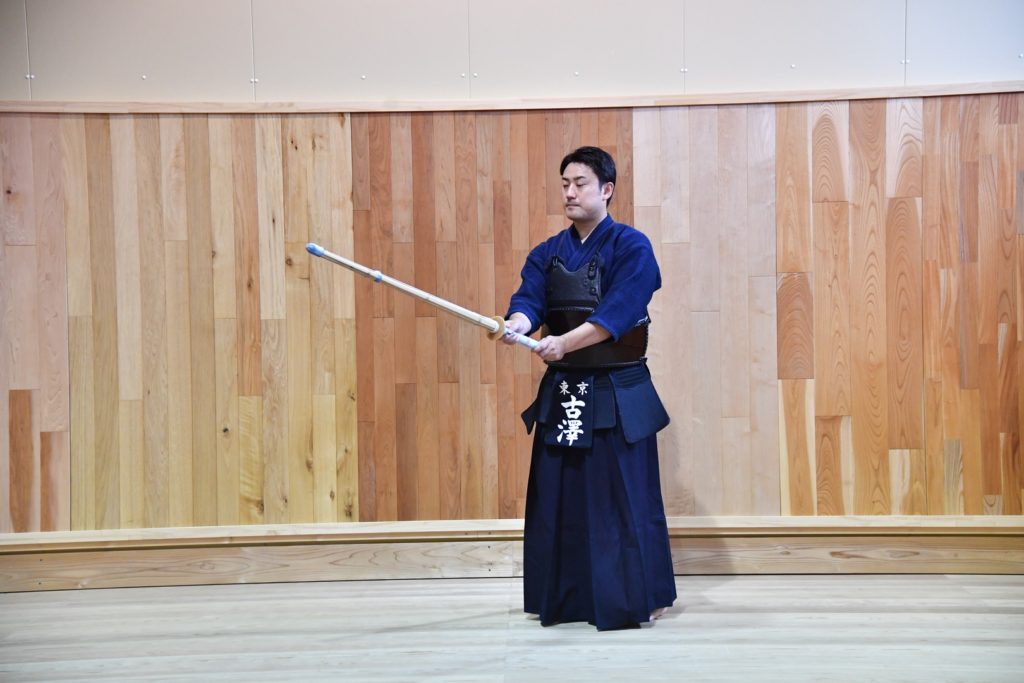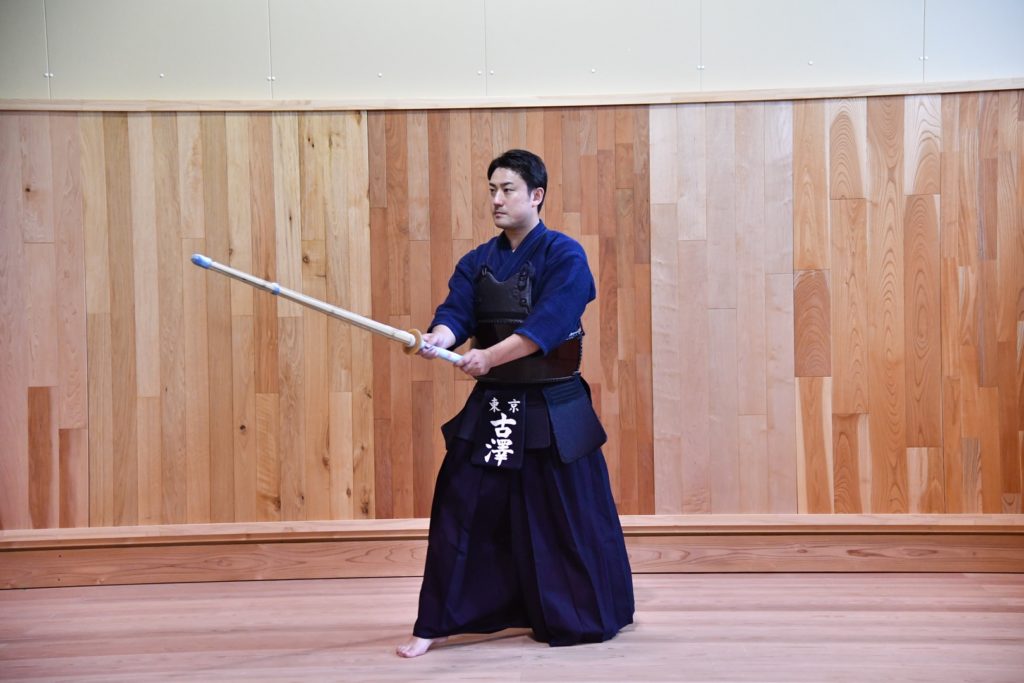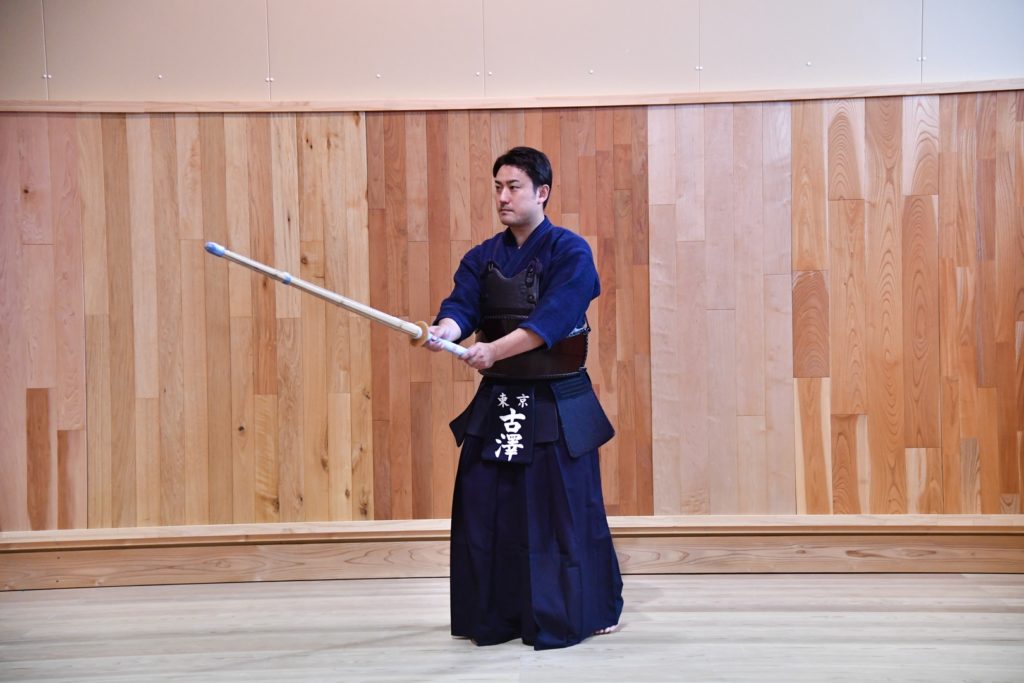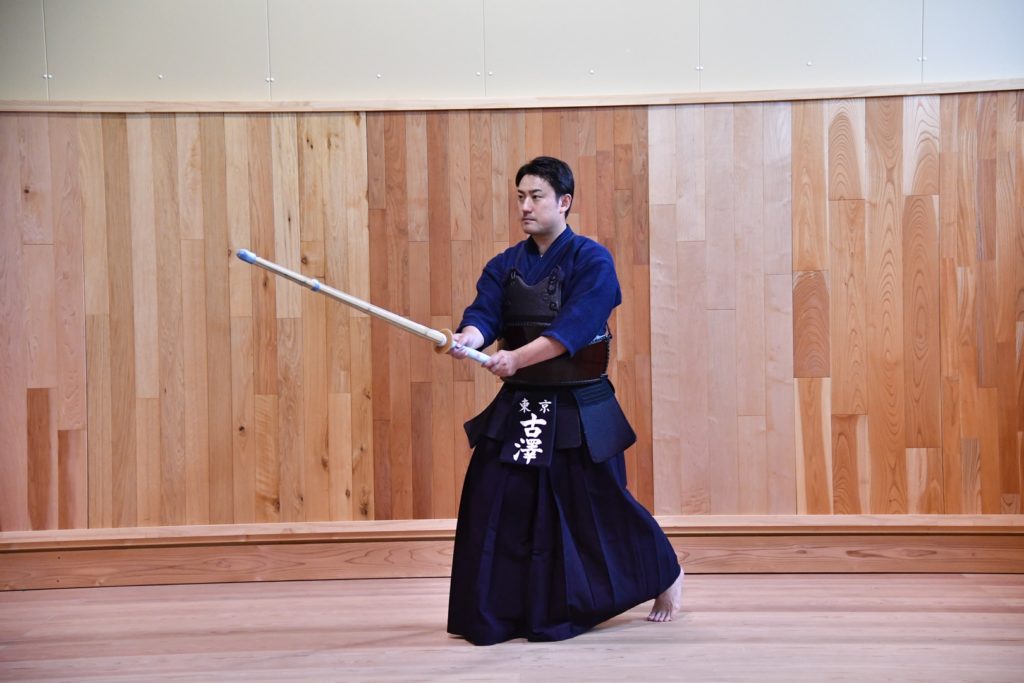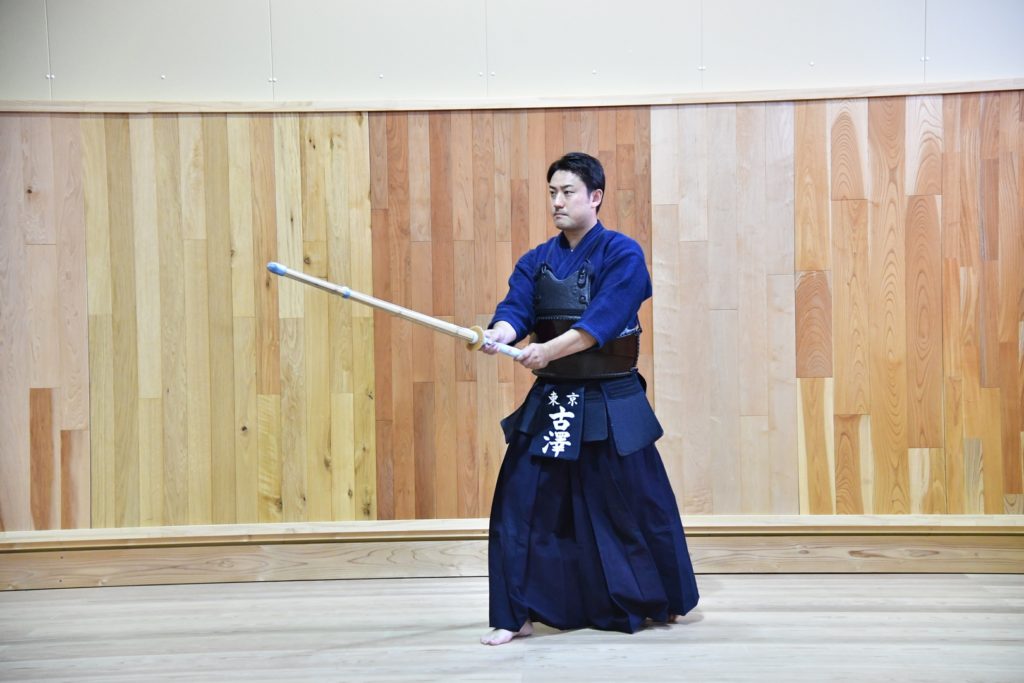 Footwork is closely interlinked with body movement, and is essential for applying Seme and striking the opponent, or for striking while avoiding the opponent's attacks. As the saying goes "Ichigan, Nisoku, Santan, Shiriki" (Observation first, Footwork second, courage third, strength fourth), it is well known that the emphasis is on footwork. When in mutual Kamae with my opponent, I have to deal with him in any kind of situation by going in any direction while keeping my heels off the floor. It is said that the height at which the heels float should be one toe on the left and as if stepping on a thin sheet of paper on the right. When the heels touch the floor in competitive scenarios, there is a high risk of becoming immobile. The center of gravity should be placed in the middle, and I am careful not to go up and down with my core when moving.
Footwork should be performed with purpose, otherwise it will be wasteful movement. It is necessary to be able to move naturally while checking the feel of the floor with your toes even while dealing with the opponent. Therefore, even when I practice footwork alone, I try to be careful and concentrate. Just as Suburi is performed with an imagined opponent in front of you, footwork Keiko is also performed with an opponent in mind so that you can benefit from it in regular Keiko. Now that I have to refrain from practising with other people, I am concentrating on my footwork and posture.
Drive your body by pressing the floor with the left foot, don't focus on jumping far


The rest of this article is only available for Kendo Jidai International subscribers!