As the saying goes, "Kote is the front door, and Men is the back room", mastering Kote-techniques gives you a wider avenue of attack. Learn how to disrupt your opponent by attacking from multiple angles. This article describes how to utilize Kote-techniques of top tier Kenshi and how to develop them into Men-techniques.
Photo: Nishiguchi Kunihiko and Sasai Takamasa
Translation: Jouke van der Woude
"The more competent one becomes, the more Kendo becomes a battle of endurance. If you can be patient, you will have opportunities to perform Kote-techniques" emphasizes Endo. Kendo Tachiai is about offense and defense, and opportunities for striking are created by disrupting the opponent's mindset by taking the initiative.
Endo Masaaki, 8th Dan Hanshi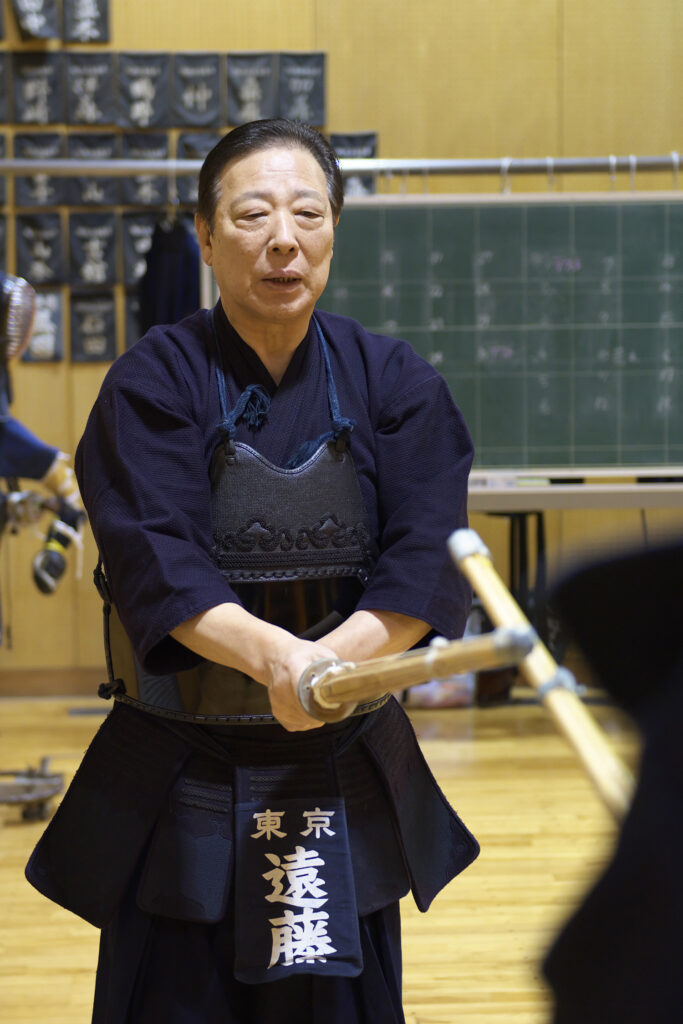 The outbreak of COVID-19 continues unabatedly (march 2021), and a state of emergency has once again been declared in Tokyo and eight prefectures in Japan. I am a Kendo instructor at Seibukai, and the Dojo has been in a state of disruption since 2020. At the end of that year we started being able to practice, albeit gradually. However, the emergency declaration was issued again under these circumstances, and our Keiko environment became uncertain again.
However, the All Japan Kendo Federation (AJKF) announced guidelines for conducting Dan examinations and tournaments, and we resumed our activities while taking utmost care to prevent infection. Dan examinations are scheduled to be held in the spring. I understand that there may be restrictions on the amount of time you have to practice, but I hope that you will make an effort to practice Kendo in the environment you are given.
Kote is reflexive
Countered by Men-strike with abandon
Now, let's look at the theme of this issue, Kote-techniques. Kote is the closest striking target among Men, Kote, Do, and Tsuki, so it is often perceived as an easy target. Because of its close proximity, it is tempting to throw out an easy Kote-technique when you are ahead in Ippon or in a hurry to strike. However, rather than landing your technique successfully in such scenarios, you will often give the opponent an opportunity to strike.


The rest of this article is only available for Kendo Jidai International subscribers!