2023.1 KENDOJIDAI
Planning: Teraoka Tomoyuki
Photography: Nishiguchi Kunihiko
Translation: Anne Zwart
Amano Satoshi teaches us that for Debana techniques, winning with Seme and being able to hit in one movement are very important. Tokai University, where Amano-sensei is currently managing the male division of the Kendo club, has also been teaching these aspects of Kendo technique for many years in its long history. What key points should we pay attention to in daily practice in order to master Debana techniques?
Amano Satoshi (7-Dan, Kyoshi)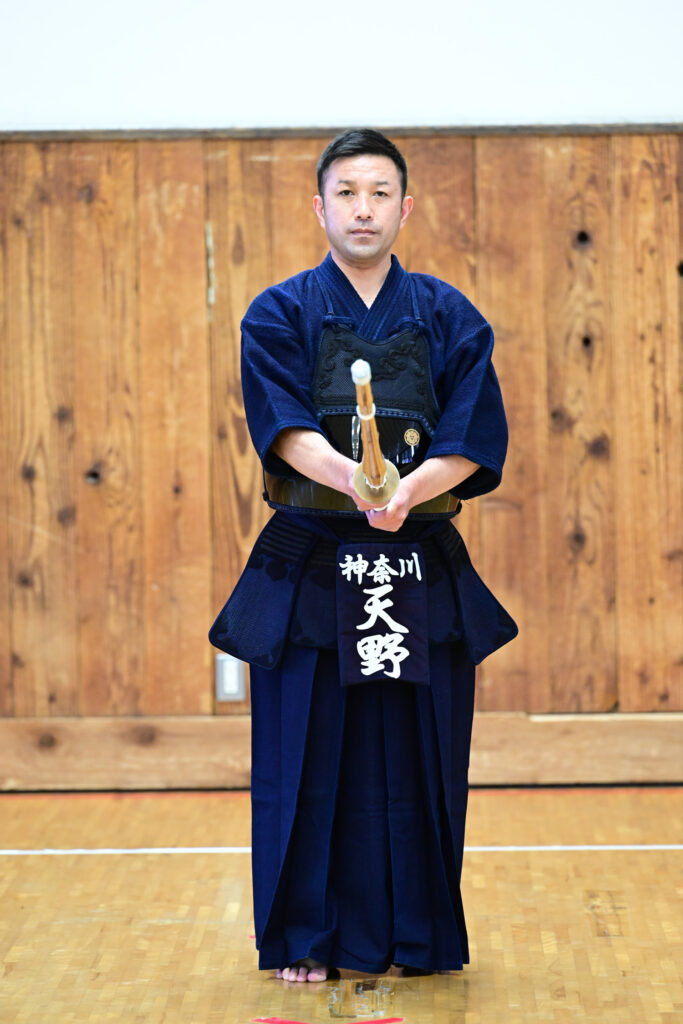 Understanding Debana: winning and striking, not striking and winning
Debana techniques are very likely to score easily in Shiai, so I think it's important to practice them in everyday practice.
Kendo is about fighting for victory by striking the correct parts of the body in an exchange of attack and defense. Different opponents require different movements like striking, thrusting and overtaking Waza. That is why we should first try to create gaps or opportunities to strike in the exchange phase and strike exactly when and where the gap presents itself. We need to be in control of the opponent before we can create gaps in their Kendo; in other words, we should be winning before we strike, not after.
This idea of winning in Seme is especially important for the theme of this article, Debana techniques. Once you have the upper hand in Seme the opponent will feel pressured to come out and do something, which creates openings in their Kendo to take advantage of.
Taking the center may be the first thing that comes to mind when we think of winning in Seme. As you and the opponent are fighting each other for the center, you apply Seme from above, below, Omote and Ura to break the opponent's Kamae and create openings.
Although many Kenshi seem to wonder what kind of Seme is effective for a specific Waza like Men or Debana-kote, I try not to change my Seme for a specific Waza. This is because it gives away where I am planning to strike. I will not be able to score Ippon like this because the opponent will almost always defend, overtake my technique or use a Debana technique. Keeping this in mind, I always try to have the center, apply the same Seme and change the Waza depending on the opponent's reaction.
Striking in one movement makes it possible to capture every opportunity


The rest of this article is only available for Kendo Jidai International subscribers!