2020.3 KENDOJIDAI
In Kendo, the common practice is to attack the center to disrupt and strike. However, controlling the center does not immediately lead to Ippon. The challenge starts here. A top level Kendoka explains in detail the process from taking control of the center to getting an Ippon.
Continuing to seek Kendo that surpasses his training partners to control the center
Kyoshi Sekiya, a business Kenshi from Toray Nagoya and coach of the men's Kendo club at Seijoh University, passed his 8th Dan examination in November last year with flying colors. He studied and trained under the university's Kendo Club director, Higashi Yoshimi. To control the center, you need to have the spirit to outperform your opponent, and he cultivated that spirit through steady Kakarigeiko practice.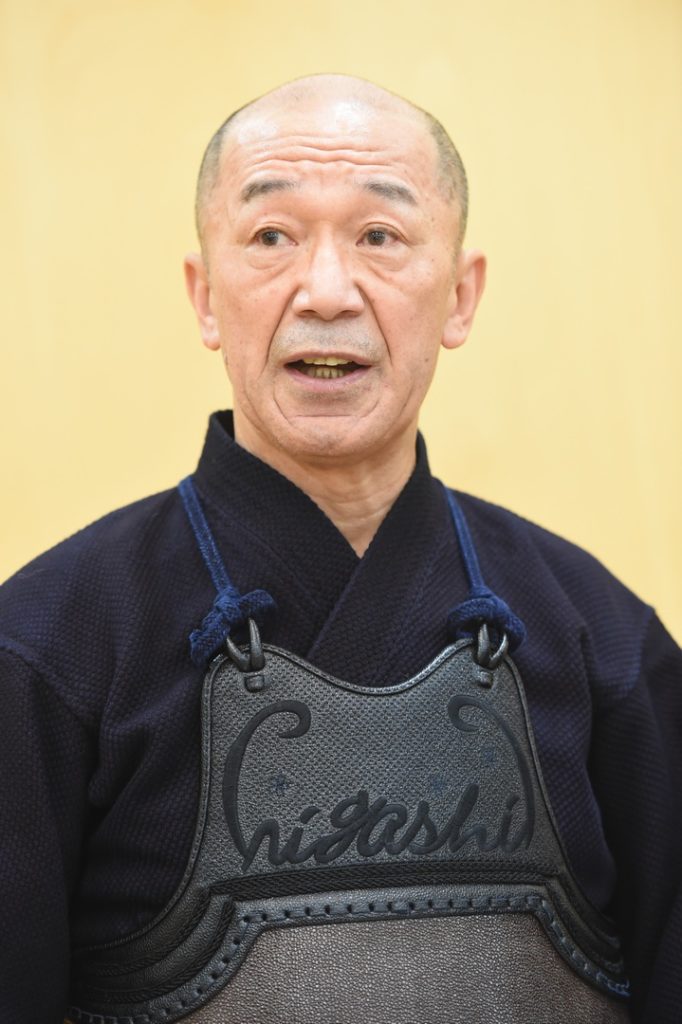 Higashi Yoshimi, 8th Dan
63 years old, born in Kagoshima Prefecture in 1957. He went on to study at Hosei University from Kagoshima Shoko High School (now Shonan High School). After graduating, he joined the Aichi Prefectural Police Department. Won the All Japan Invitational 8th Dan Championship, placed in the top 8 of the All-Japan Championship, participated in the All Japan East West Kendo Tournament, and won in the second division of the National Police Championship. He has retired from his last post as Chief Instructor of Kendo and head of the Aichi Prefectural Police Department. Currently, he is an honorary instructor of Aichi Prefectural Police Department, instructor of Seijo University Kendo Club, and instructor of Netz Toyota Nagoya Kendo Club.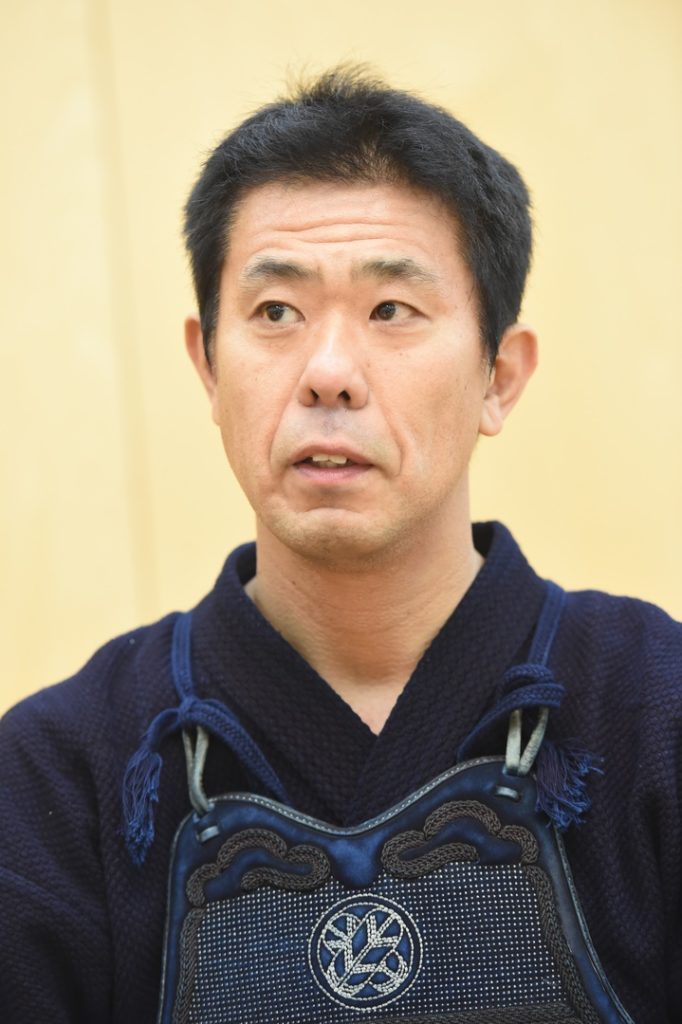 Sekiya Takehisa, Kyoshi 8th Dan
48 years old, born in 1971 in Aichi Prefecture, Japan. After graduating from Seijo High School, he joined Toray Industries, Inc. Participated in the All Japan Kendo Championship 10 times (twice as runner-up) and participated in the All Japan East West Kendo Tournament. In November last year, he passed his 8th Dan examination, beating the 0.4% odds of passing. In addition to working at Toray, he is currently coaching students as the men's coach at Seijo University Kendo Club.
The spirit of outperforming your opponent fills him with doubt
Without momentum, you won't be able to strike even when you have taken the center
Higashi: Sekiya-sensei passed his 8th Dan on his fifth attempt. On the morning of the trip to Tokyo, he did Keiko with me in a Jigeiko session, and the subject was "taking the center", which is the theme of this article.
Sekiya: After graduating from high school, I was a student of Toray Industries, Inc. and since I was young I've had a Kendo life centered around Shiai, competing in businessmen's tournaments and other Kendo events. Even when I was aiming for 8th Dan, when facing an opponent and applying Seme to each other, I would leave the Maai wider or my left fist higher than necessary.
Higashi: I was in the Tokuren for a long time. There is nothing wrong with learning the subtleties of the game by focusing on Shiai. In fact, I think the fact that he was able to end his Tachiai without being shaken was due to his experience in Shiai. However, in the case of examinations, the standards of Ippon you are looking for are somewhat different than in Shiai. It is all about controlling the center and performing your techniques without fear of being struck.
– What did you emphasize in your Keiko with the theme of controlling the center?
Higashi: The most important thing is that when you attack the center, you must have the momentum that leads directly to a strike. To perform a thorough technique, you must catch your opponent in a state of fear and doubt. To get the momentum to overwhelm your opponent, you should practise Uchikomi with high quality strikes. Performing the Uchikomi thoroughly enables you to study reasoning in an actual Tachiai.
– So being able to do Uchikomi with momentum is a prerequisite?
Higashi: If you don't have momentum, taking the center doesn't lead to valid strikes even when you have taken the center. Sekiya-sensei was able to put this into practice during this examination. Last examination, Sekiya-sensei passed the first round but unfortunately he didn't make the second round. For half a year, he repeated Uchikomi focusing on momentum and it paid off.
– What did you pay attention to during those six months?


The rest of this article is only available for Kendo Jidai International subscribers!