FREE ARTICLE
June 8, 2018.  Our first day of practice at Plano Kendo Dojo.  Initially, we scheduled practice once a week on Friday afternoons, and had two classes, a kids class from 3:45-5:00pm, and an adults class from 5:00-6:15pm.  We started our dojo with 7 kids and 21 adults for a total of 29 kenshi in our inaugural class for Plano Kendo Dojo, with the majority of kenshi learning kendo for the very first time.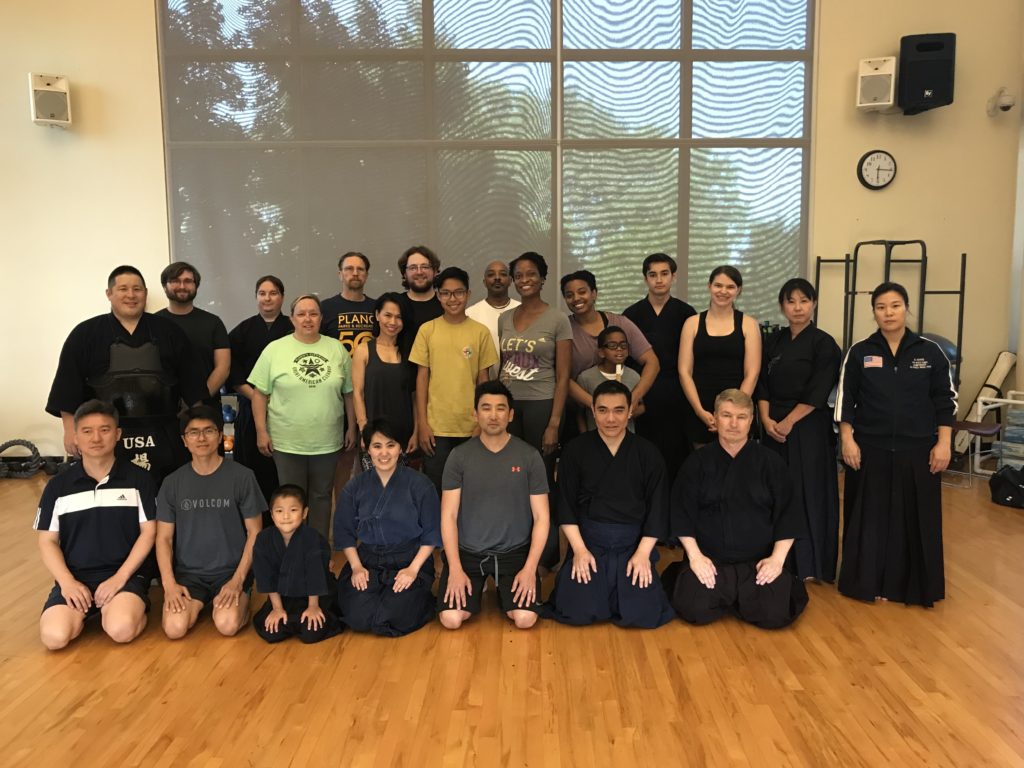 It was a very educational experience for me to go back to square one and teach the very basics of kendo. Unlike Torrance Dojo or other dojos that have been in existence for a while, there are no "role models" or examples that other kenshi can watch and learn. Everything from kendo etiquette, manners, reigi and aisatsu must be explained, taught, and re-taught since these are completely new concepts to those who have no exposure to kendo or Japanese culture. Similarly, teaching the very basics of kendo, from how to hold the shinai, how to rei, how to do suriashi and suburi, were very educational for me personally as it forced me to remember what I learned from my many great senseis and senpai.
In addition to the actual kendo practice, I tried to slowly introduce our kenshi to the "道" or "do" of kendo, or the way of the sword. I explained that kendo is not solely about physical health, but a way to achieve mental and spiritual discipline. That the beauty of kendo is not in medals or awards or belts, but in how your heart and character can be molded and polished through persistence and continuing to pursue the "way" of kendo.
18 months after we started our first day at Plano Kendo Dojo, we now practice twice a week on Friday and Saturday evenings and have four separate classes – kids beginner, kids advanced, adult beginner and adult advanced class.  We have 24 kids and 46 adults for a total of 70 kenshi, and hope to continue to grow as we enter our second year of existence.  
Kenyu – Friendship Through Kendo
The entire process of opening a new dojo was extremely humbling and required a significant amount of courage and effort. The one realization I had during this entire process was that I could not have done it without the encouragement, support and love from many 剣友 (Kenyu) or kendo friends around the world.
As mentioned above, my good kenyu at Torrance Dojo helped me start our website and create the beautiful logo for our dojo. Our renewed website was done by one of our very own kenshi, Kijana Woodard, who is the founder of his own IT company in the Dallas region. My kenyu Takahiko Kawabe, President of All Japan Budogu, upon learning that I would establish a new dojo, sent us 50 brand new shinais as an "Encouragement Gift," which we gave to the first 50 kenshi who started at our dojo, and gave us a "Plano Dojo Special" pricing on all of the equipment for our dojo kenshi. Andy Fisher, President of KendoStar and former Captain of the UK National Team, also provided us with sample bogu sets and hakama/keikogi for our dojo kenshi at a special pricing to support our young dojo.
So many kenyu also devoted their own time and money to come visit to teach our kenshi over the past 18 months.  Most of the members of Team USA have visited to teach at our Fall Kendo Seminar, to help shinpan at our Dojo Championships and judge at our first Dojo Kyu Shinsa examination.  Most of the senseis from Torrance Dojo have also come to help teach our dojo, since we have very few yudansha in our dojo.  Most recently, my mentor and sensei Kuroki Sadamitsu sensei visited our dojo for the first time to hold a seminar for our Plano Kendo Dojo kenshi.  Very recently, another kenyu and calligraphy artist, Tanaka Taizan, was introduced to me by Kuroki-sensei, and we were able to create our first artwork that we will use for our dojo.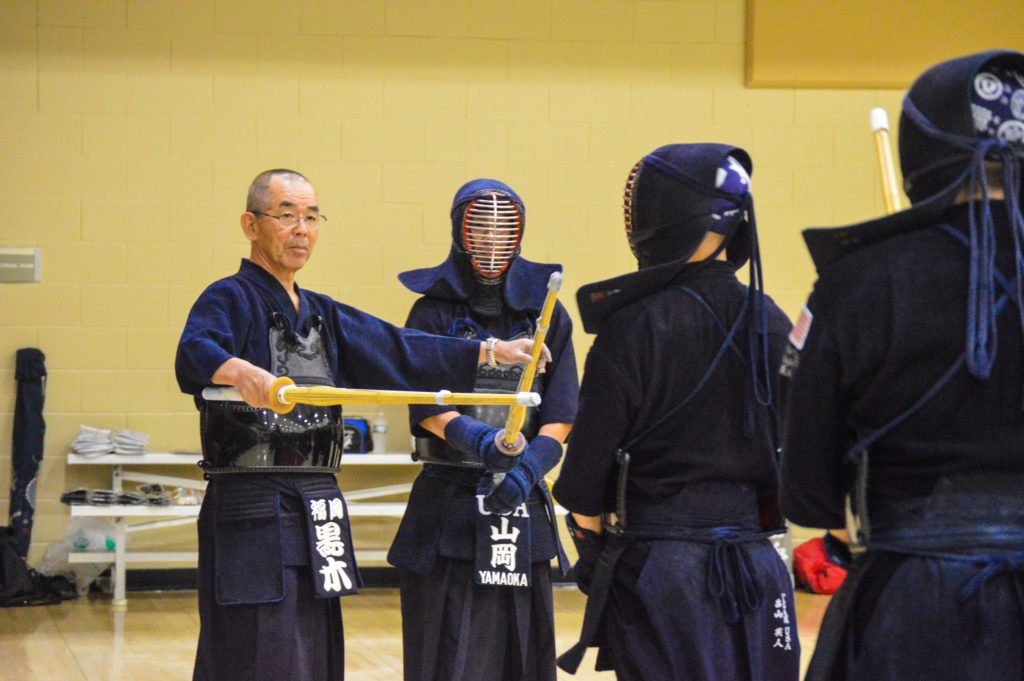 Though our new dojo, I was reminded once again the beauty of Kenyu, or Friendship through Kendo.  So much so that I decided to make  "Kenyu" the motto of our dojo.  As our young dojo continues to grow, we hope that we will continue to be blessed with many kenyu and senseis who can visit us, teach us and help us to become one of the best kendo dojos in the United States.  
Christopher E.J Yang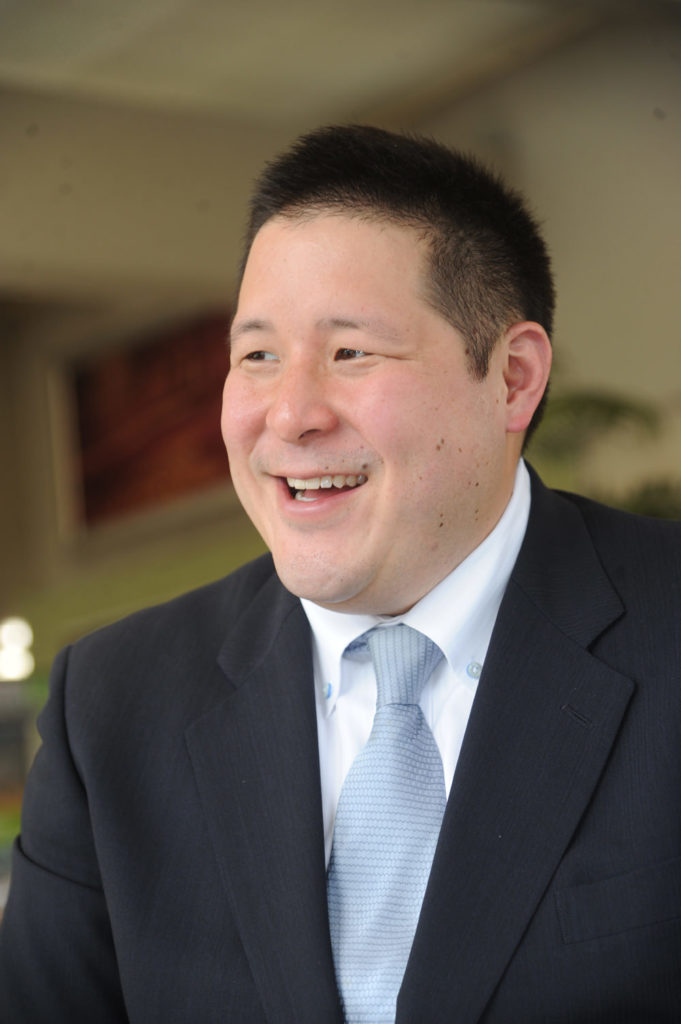 Christopher Yang was born in Torrance, California (USA) in 1978. Started kendo at Torrance Kendo Dojo in the US at 8 years old. Attended University of Tsukuba in 1998-1999 and joined the Tsukuba Kendo Team. Graduated from UC Berkeley (2000) and Georgetown University Law Center (2003). After graduation, worked at the international law firm of Latham & Watkins, and currently Vice President of Toyota Motor North America and General Counsel of Toyota Connected North America. Represented the USA in the World Kendo Championships from 1997-2015 (7 times), placing Second Place twice (2006 and 2009), Third Place three times (2003, 2012, 2015) in the Team Championships, and Top 8 in the Individual Championships twice (2000 and 2003). Received Fighting Spirit (Kantosho) Award at the World Kendo Championships 7 times. Kendo 7-Dan Kyoshi.