2021.7 KENDOJIDAI
The 68th All Japan Championships were held in an unusual way. The finalists were Kenshiro Matsuzaki, who finished second in the previous tournament, and Raita Murakami, who was making his second appearance in this tournament. "It gave me confidence that I can still compete" he said. The man who has been touted as a great talent since he was a young man finally reached his big moment after many years of hard work. We wonder what was going through Murakami's mind.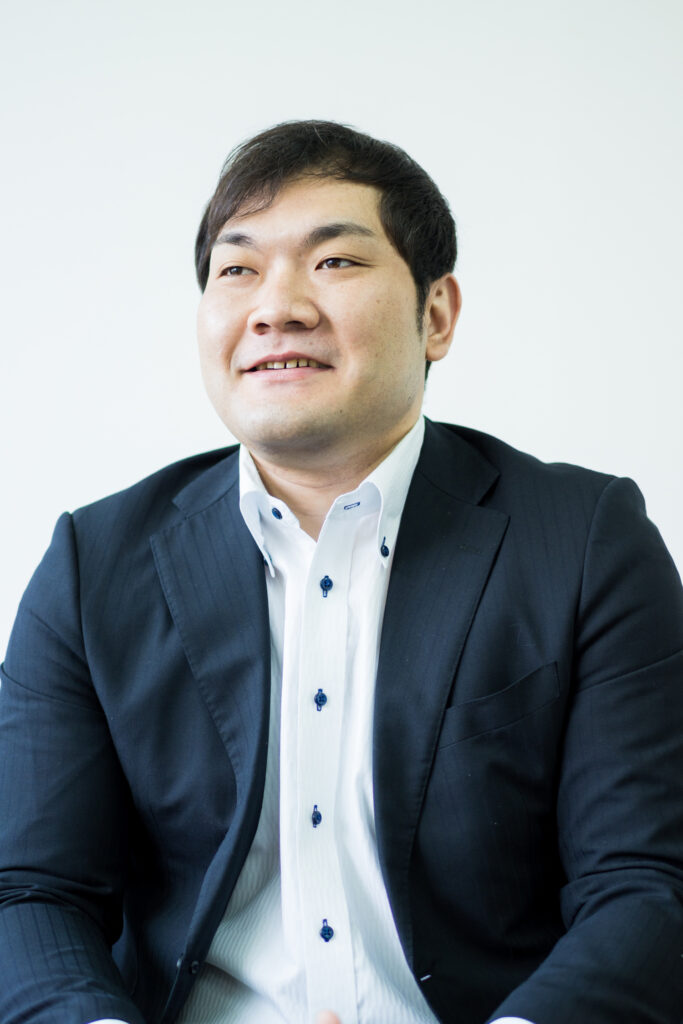 Murakami Raita, 5th Dan
Born in Hokkaido in 1989, 31 years old. He began his kendo training at the Date Ajiro Dojo, and after studying at Toin Gakuen High School, Tsukuba University, and the graduate school of Tsukuba University, he became an assistant professor at Osaka University of Health and Sport Sciences. As a student, he placed 3rd individually in the National Junior High School Kendo Tournament, 3rd individually in the Inter-High School Kendo Tournament, and 1st in the All Japan High School Kendo Championship Tournament (team). After becoming a teacher, he won the team championship and individual second place at the National Teachers' Championship, and third place at the All-Japan Inter-Prefectural Championship. He is currently a candidate for the Japanese national team at the World Championships. In this year's 68th All Japan Kendo Championship Tournament, he made it to the finals in his second appearance.
Feeling pressure by reputation
Due to the effects of COVID-19, the 68th All Japan Kendo Championship Tournament which was to be held 2020 was postponed until March 14 of the following year. In addition, police officers were not allowed to participate in the preliminary round. The situation of the championship was unusual, but one competitor who was highly rated by critics was Raita Murakami.
Born in Hokkaido, Murakami studied Kendo at Toin Gakuen High School, Tsukuba University, and the graduate school of Tsukuba, and is currently teaching at Osaka University of Health and Sport Sciences. Unfortunately, the tournament was cancelled, but he was also a candidate to represent Japan at the World Championships to be held in France. It can be said that his ability was recognized by everyone.
On the day of the tournament, Murakami's opponent in the first round was Terashima Mitsunori, who was a two year older Senpai at Tsukuba University.
"To be honest, I wasn't in good shape before the tournament. I respect Terashima Senpai, and I was worried about fighting him in the first round".
Murakami managed to win the first match in overtime. However, he was not at all satisfied with his performance.
Going into this tournament, Murakami felt that he was in bad shape. In the past year, COVID-19 has been rampant in Japan, and the Kendo world has been greatly affected by it. Keiko got restricted and tournaments were cancelled. The Osaka University of Health and Sport Sciences where Murakami teaches was also forced to suspend its activities several times.
"After the restrictions on interpersonal training were lifted in June, we divided the members into three groups and resumed training. We instructors were able to practice three times, so I think we were able to get more Keiko than usual despite COVID-19".
Although he was able to practice well, he did not know when he would have to stop training again. Just before the Osaka preliminaries for the All Japan Championships, which were coming up at the beginning of the year, club activities were put on hold.
We couldn't do Keiko as a club, so me, director Kanzaki Hiroshi, and coach Oishi Hiroshi did Keiko together in preparation for the qualifying rounds.
They were still in the process of getting back on track for the Osaka preliminaries. Although he was said to be a candidate for the championship, every Shiai was a close game. The fact that he was able to win despite this was proof of his strength, but his own evaluation was harsh: "I could have lost at any time with that performance".
At a Keiko session with the All-Japan Championships just around the corner, a comment from General Manager Kanzaki stuck in Murakami's mind.
"I'm doing Keiko with students every day, so I tend to be on the passive side. I guess that mindset came out in my training with Kanzaki Sensei, because he told me, 'Younger competitors will take the initiative from you. You should make them more uncomfortable, put them in tough spots'. Then, I reflected on myself and was able to shift to fighting more like a competitor, which I think was significant when I look back on it now.
Focusing on Men rather than Kote


The rest of this article is only available for Kendo Jidai International subscribers!