2008.1 KENDOJIDAI
I was asked to write my personal history in Kendo. As a person who is still in the process of training, I have not had the time to look back over my life, but have only been moving forward. In addition, I have no significant Kendo-related accomplishments or achievements, so I have been hesitant to publish this as a personal history. However, my life as a Kendo practitioner has been guided and nurtured by the history of my predecessors, who struggled to build the Kendo world of today in the turbulent times before and after World War II. As it is now fifty years since I set out to become a professional Kendo instructor, I thought it would be helpful to look back on my own humble life in Kendo to help further my training, and also to provide some kind of reference for younger students who are training in today's blessed environment.
Sato Nariaki, 8th Dan Hanshi
Born in Tochigi Prefecture in 1938, 82 years old. After graduating from Utsunomiya High School, he went on to Tokyo University of Education, where he majored in physical education, and then to the Graduate School of Education. After working as an assistant professor at Komazawa University, he became an instructor at his alma mater, Tokyo University of Education, before retiring as a professor at Tsukuba University in 2002. He has participated in the All Japan Championships, the World Championships, the National Athletic Meet, the National Teachers' Meet,and the All Japan East-West Tournament. He is currently a professor emeritus at Tsukuba University. Acting President of the All Japan Student Kendo Federation.
The Sato bloodline
Before I tell you about myself, I would like to tell you a little about my grandfather and parents.
My father, Sato Kinsaku, was born into a family of farmers in Tochigi Prefecture. In this area, swordsmanship was very popular among the farmers, and even in the Meiji era, many warrior trainees visited the Sato family. Even in the Meiji era (1868-1912), the Sato family was visited by many samurai trainers who stayed at the house for a night or longer. When the samurai trainers visited the house, they would gather like-minded people from nearby areas, and the earthen floor of the spacious main building became a Dojo for intense Kenjutsu training.
My grandfather Gihei was a student of the Shinshin-ryu school of swordsmanship, which had been practised in this area for generations, and was a so-called country swordsman. As the only son of a farming family, he was unable to pursue his dream of becoming a professional swordsman, so he entrusted his dream to his two sons, sending his second son Saikichi to a martial arts school in Kyoto and his third son Kinsaku to Tokyo Instructors School (the predecessor of Tsukuba University).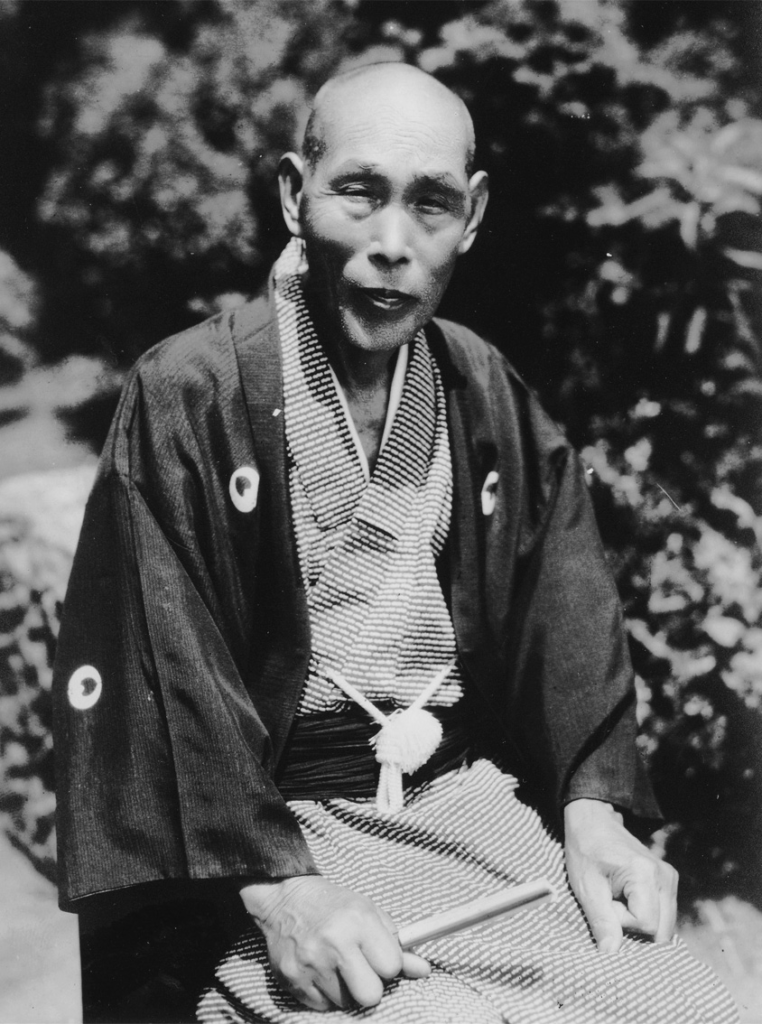 His third son, Kinsaku, entered the Kendo Department of the Tokyo Instructors School in 1932, where he received instruction from many teachers and seniors, including Takano Sasaburo, Sato Ukichi, Morita Monjuro, and Sugawara Toru Sensei. His classmates included Koga Tsunehiko, Wasaki Yoshiyuki, Watanabe Toshio Sensei, etc. When he was a first year student, fourth year students included Nakano Yasoji, Inoue Masataka, Murakami Sadatsugu Sensei, etc. The first year students after my father's fourth year were Yuno Masanori, Sato Kiyohide, Muraoka Yu Sensei, etc.
Normally, he would have graduated in March 1936, but as many of my seniors did at that time, he left the third semester of his fourth year to serve in the military for one year. On the occasion of the so-called 2-26 coup d'état Incident on February 26, 1936, he was a first-year soldier, but he went to Tokyo as a graduate of a suppression unit from Utsunomiya and stood on a sentry post around Kudanshita. After graduating in March 1937, he was transferred to Chiba Prefectural Seito Junior High School in April as a physical education and Kendo teacher. I was born there.
My mother, Hatsue, was the eldest daughter of a doctor in Tochigi Prefecture and lived a modern life in those days from the Taisho to the early Showa era. For example, she commuted to school by bicycle to the nearest station, which was rare in those days. She was also interested in classical music and literature, and when she was a girl, she participated in the Meiji Jingu Athletic Meet in track and field. For a time, she was asked to teach at an elementary school as a temporary teacher. She raised three boys: Nariaki (the eldest), Munetake (the second) and Nobukatsu (the third).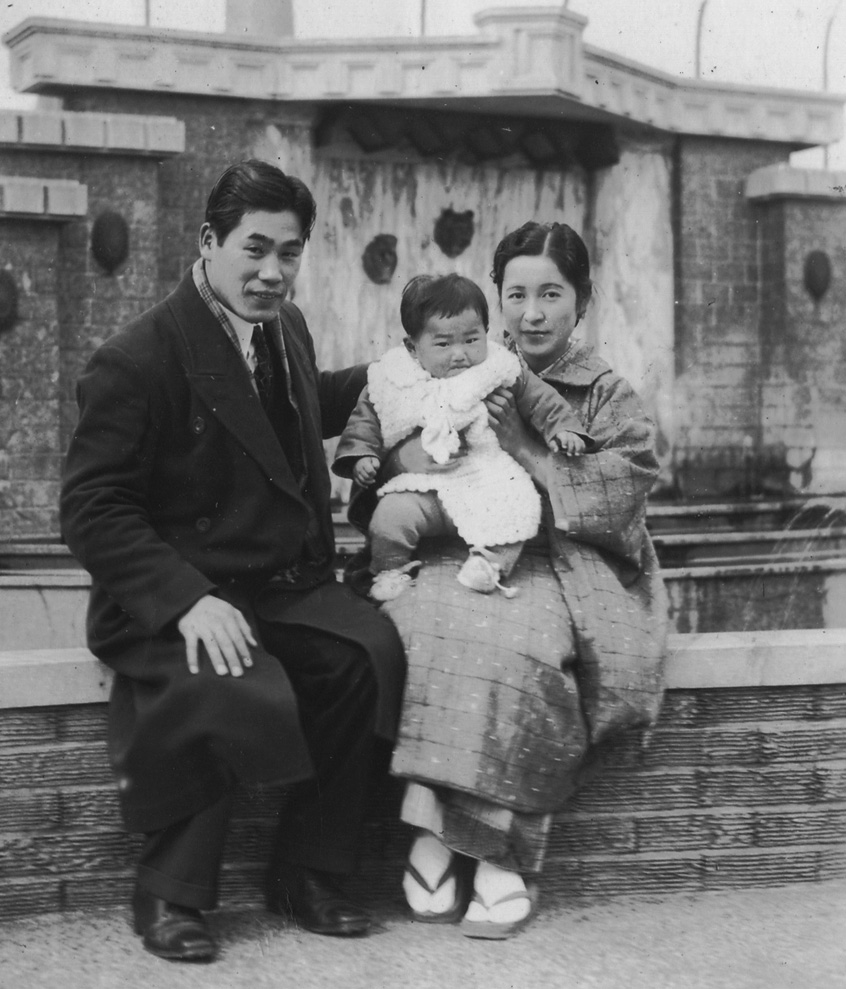 Surviving war
Kinsaku Sato's devotion to educational Kendo
My father was later transferred to Kure First Junior High School (now Kure Mitsuda High School). I have a vague recollection of life in Kure. We climbed up high stone stairs to a house on a small hillside with a pine forest behind it, where we had a picturesque view of the Seto Inland Sea with boats of all sizes coming and going. As I later learned, the majestic sight of the super-dreadnought battleship Yamato was also burned into my mind.
I also remember being unusually afraid of the blue-white lights of the countless searchlights that came and went at night.
With the expansion of the war front in mainland China and the start of the Pacific War, I left Hiroshima with my father's summons to join the Utsunomiya Regiment and join his alma mater, Utsunomiya Junior High School. He then immediately moved to Manchuria, Hong Kong, Guangdong, and then to New Guinea. Here, he received a penetrating gunshot wound to the face (in the center of the face, slightly below the nose where glasses are supported). If he had turned his face away even by five millimeters, he would have died instantly. He was rescued by his superior at the time, Saito Hiroshi (the late former principal of Nihon University High School), and other Kendo friends, and through miracle after miracle, he survived to return to his hometown. In his diary, which was written in a bloodstained notebook he carried with him, you can read words such as "Kendo Education" and "Kendo Dedication" everywhere. The teachings of the high school were all over it, and when I started my career as an instructor in later years, these things became a clear guide for me to follow.


The rest of this article is only available for Kendo Jidai International subscribers!