KENDOJIDAI 2022.2
Suburi, Uchikomi, Kirikaeshi. It is said that the shortest way to improve is to steadily repeat Kihon Keiko regularly, but a flawed method will cause problems. Kihon Keiko become basics only when they lead to applied techniques. Let's learn from a top Kendo practitioner how to do high quality Kihon Keiko.
Composition: Teraoka Tomoyuki
Photo: Sasai Takamasa
Translation: Jouke van der Woude
Sayama Masayuki took the 8th Dan examination, which is said to be the most difficult exam in existence, for the first time this fall and passed it in one try. He says that the way his Sensei think about the basics is what led him to pass the test.
Sayama Masayuki, 8th Dan Kyoshi
Born in Tochigi Prefecture in 1973, he started Kendo at the age of 6 at the Iwafune-cho Childrens Kendo Club. After graduating from Tochigi Agricultural High School and Rakuno Gakuen University, he returned to his hometown and took over his family's strawberry farming business. In addition to teaching Kendo at his former Dojo, he also frequents joint Keiko gatherings and passed the 8th Dan examination in November 2021.
Sagami Sensei's teachings
I started Kendo at the age of six at the Iwafune-cho Childrens Kendo Club, where my father is an instructor. I had little experience in Kendo before junior high school, and I chose an agricultural high school with the intention of eventually taking over the family's strawberry farming business. The Kendo club was so small that it could not even compete in team competitions, and even there it did not participate in any major tournaments. However, both in junior high school and high school, I was taught by Sensei who promoted beautiful and fun Kendo rather than victory and defeat, and I think that is why I have been able to continue Kendo to this day.
It was during my sophomore year of college that I experienced a major turning point in my life. I continued Kendo at Rakuno Gakuen University in Hokkaido, and happened to meet Sagami Norimasa Sensei at a seminar, who was Shihan at the Hokkaido University School of Medicine. Sagami Sensei was a disciple of Sugawara Keisaburo Sensei (8th Dan, Hanshi), and Sagami Sensei invited me to practice at the Hokkaido University School of Medicine, so I began to practice at both Rakuno Gakuen University and Hokkaido University.
Under Sagami Sensei's guidance, my view of Kendo had completely changed. He taught me the essential aspects of Kendo, such as the principles of the Katana with a replica. As I practiced more and more, I became more and more interested in Kendo and wanted to learn all that Sagami Sensei could teach me during my four years at university.
Before I met Sagami Sensei, I had been taught to do correct and beautiful Kendo, but I did not understand what that actually meant. I was just a student who enjoyed Kendo. But through Sagami Sensei's theoretical guidance, I was able to learn the true meaning of Kendo. When I understood one thing, I wanted to know the next, and in this way I became more and more absorbed.
When I graduated from college, I considered becoming an office worker instead of a strawberry farmer in the family business, but Kendo ended up being the most important reason for my decision. My wife, who later took lessons from Sagami Sensei, told me, "If you become a salaried worker, you will only be able to do Kendo on weekends. If you want to do Kendo that badly, you should take over the family farm." I decided to return to my hometown and take over the family business.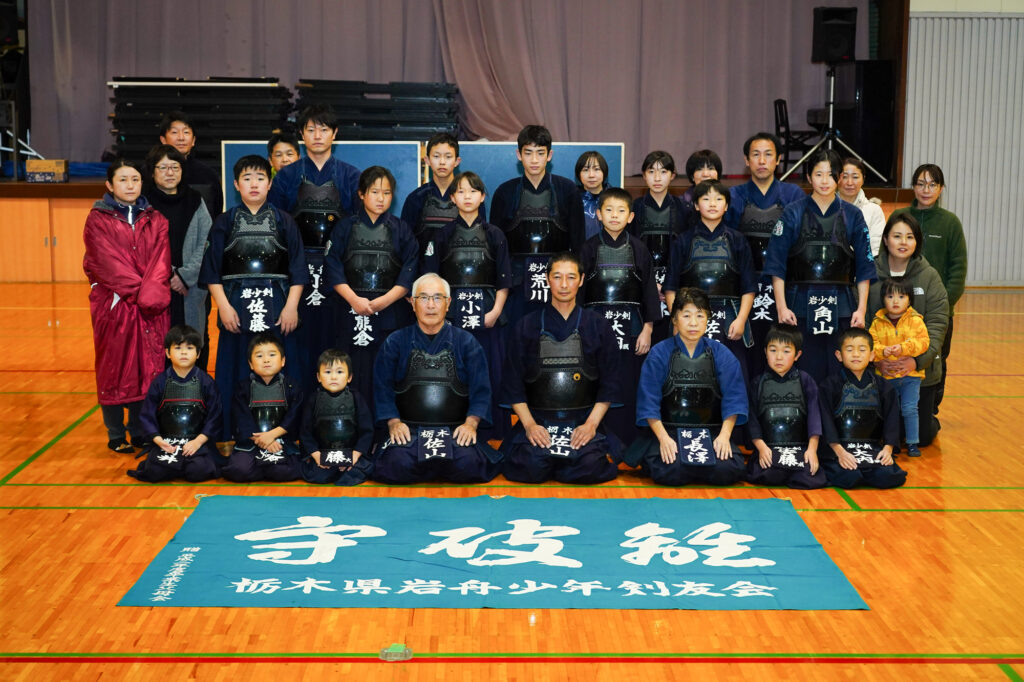 Seme, Tame, following through


The rest of this article is only available for Kendo Jidai International subscribers!