FREE ARTICLE
While COVID-19 had put a halt to the European Kendo Championship (EKC) since 2019, European national team Kenshi were finally able to cross swords again at Europe's biggest Kendo event after 3 years in May 2022.
This was Europe's first official international tournament under the new COVID-19 rules. Male, female and junior athletes from 32 countries joined for this event, playing 5 person team matches for adults and 3 person team matches for juniors. The individual matches were played in 6 poules.
The French men and ladies came in first place for teams, while the Serbian junior team maintained their gold medal from EKC 2019.
The rejoice that the athletes felt for being able to participate in EKC again was obvious and infectious; although many things have been lost to COVID-19, I think this year's EKC showed how explosive the joy of doing Kendo again that is shared over an entire continent can be. Cultivating unity in the midst of COVID-19, the participating teams showed their newly strengthened presence, including France, who, while having let go of some of its unbeatable status, still gave a formidable showing.
Report: Sato Mariko
Translation: Anne Zwart
31st EKC Report
Period: 27-05-2022 / 29-05-2022
Place: Sport & Freizeitzentrum Kalbach (Frankfurt, Germany)
See Kendo Jidai International's Instagram page for pictures!
Men teams: ruling champion France recapture their title for the 4th time in a row, reaching 23 times total
Finals: France – Italy 2 – 2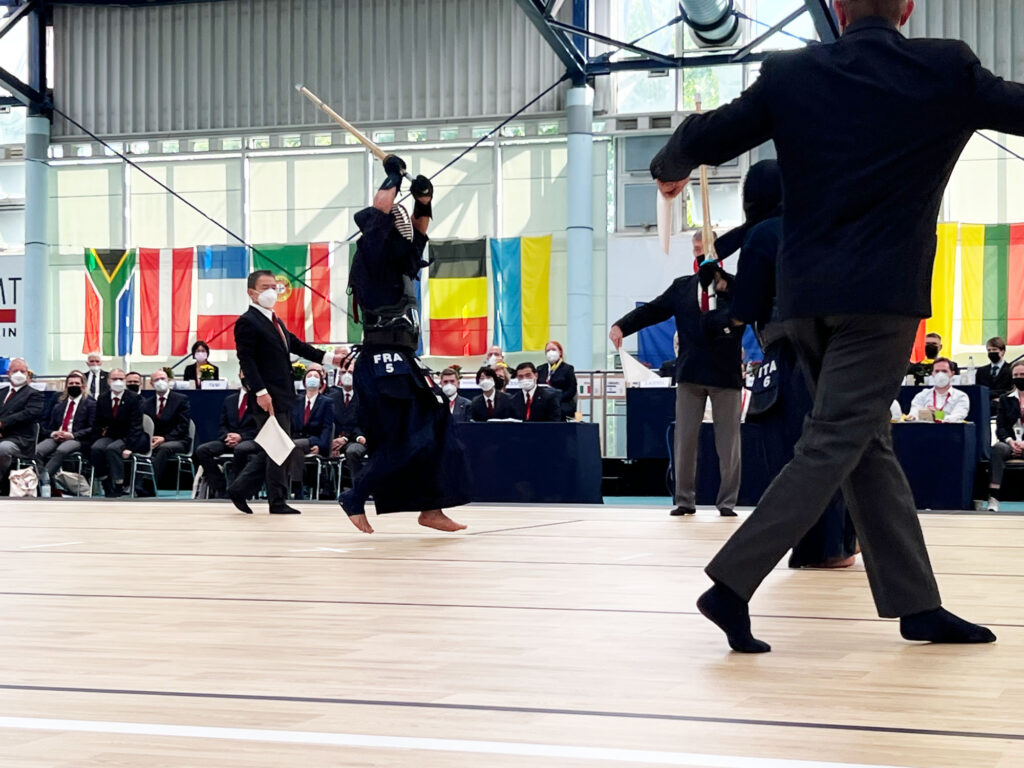 The French men came into this championship with the possibility for a fourth consecutive win and a 23rd overall win. Notwithstanding the difficult circumstances, Nakabayashi poured all of his spirit into his match and launched fierce attacks. He took 2 Hansoku from Katsukawa, who felt the enormous pressure. Nakabayashi then ended the match with a Men when Katsukawa's posture faltered after one of his attacks. France won with 1 Ippon over Italy, protecting their title once more.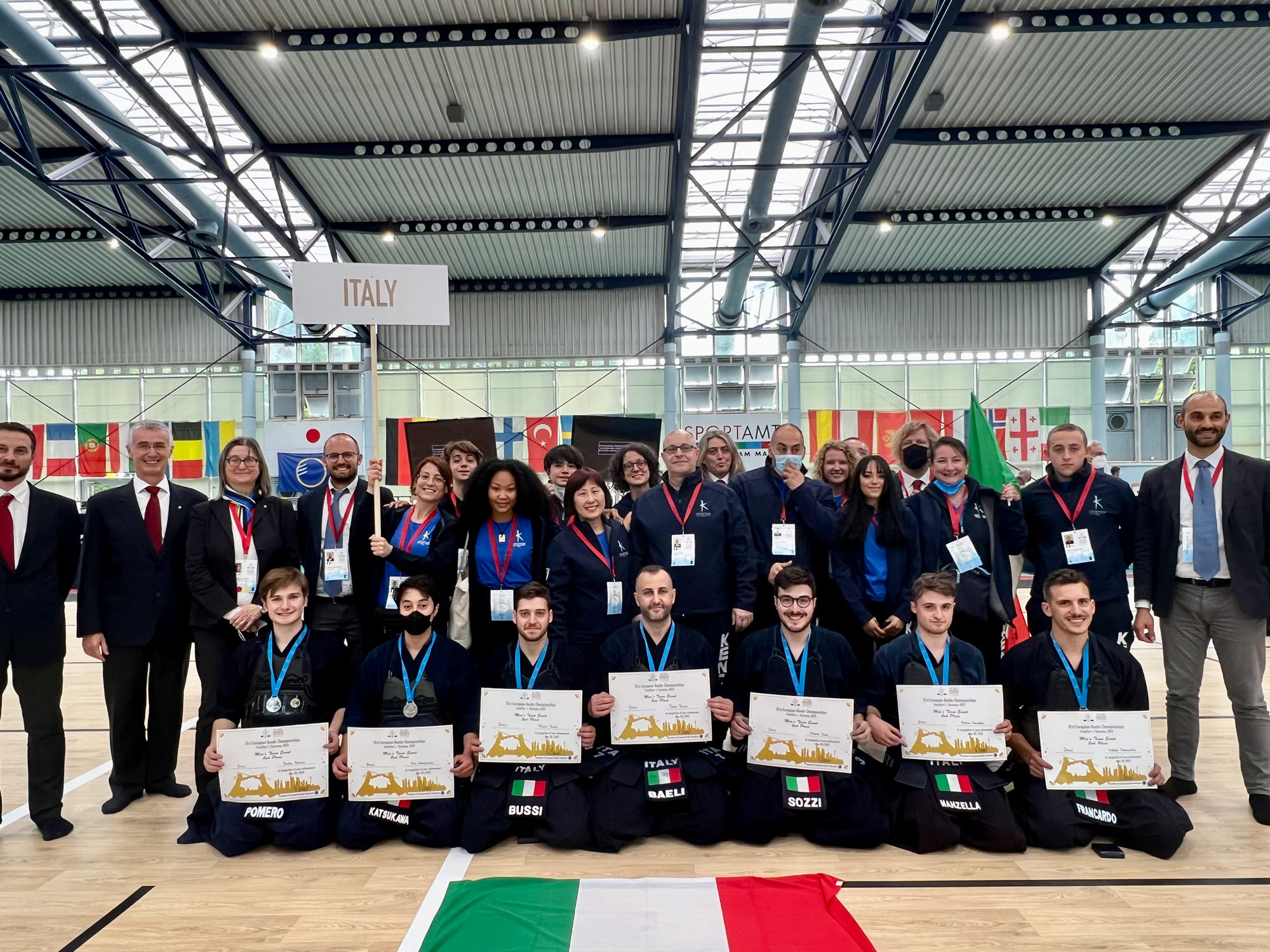 Second place: Italy
third place: Poland
Men's individuals: 1.9m giants in a direct faceoff, France secures their third consecutive win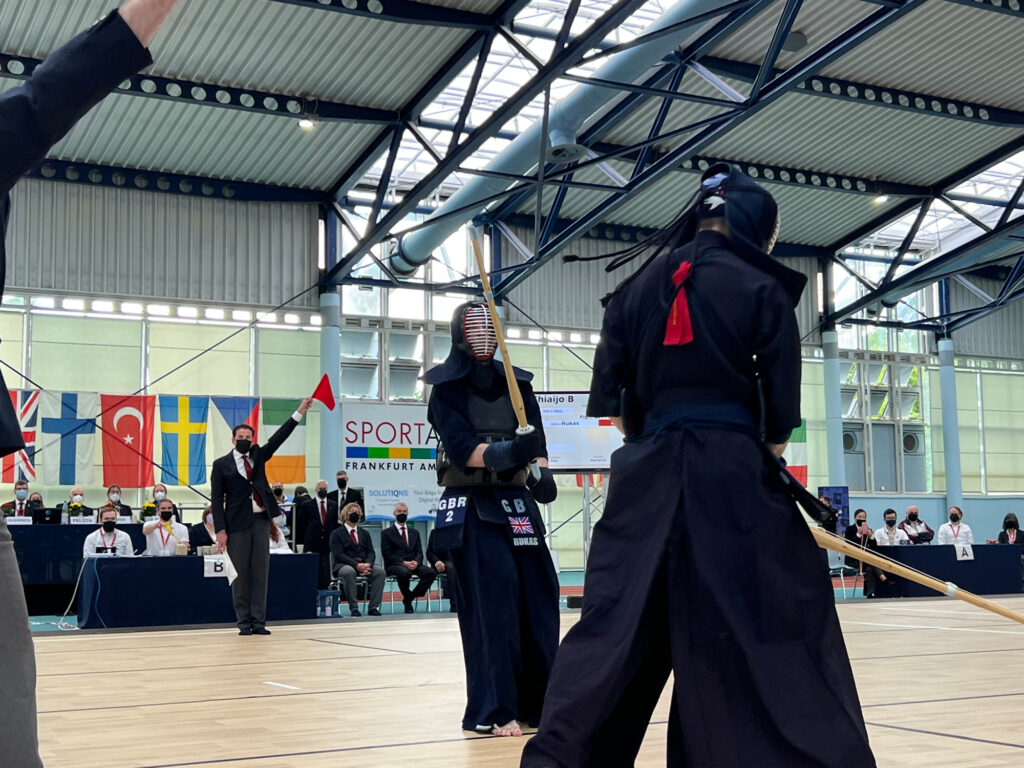 The men's individuals came to head in a fight high up in the sky. Przewlocki has participated in the juniors division before, and stood on the Shiaijo representing France's men for the first time this year. Rukas prepared for this EKC doing intense Keiko after intense Keiko at home.
Przewlocki got a head start on Rukas with a Men, but Rukas returned this swiftly with a Kote upon Przewlocki's next attack. The final flag went up for Przewlocki's Men.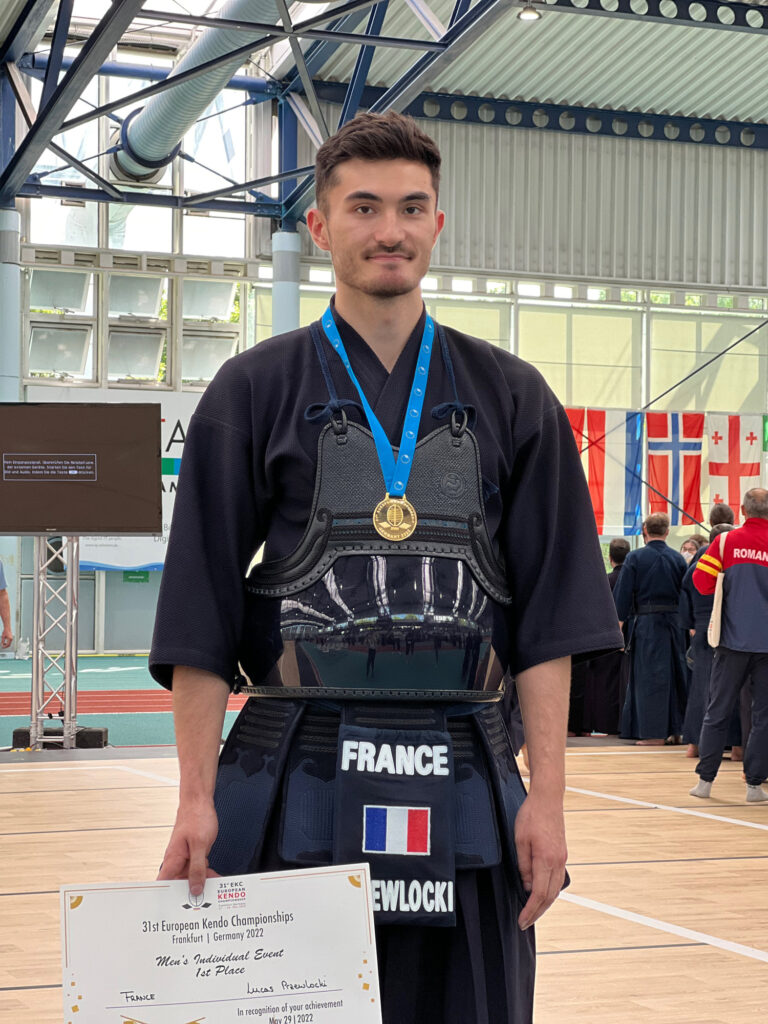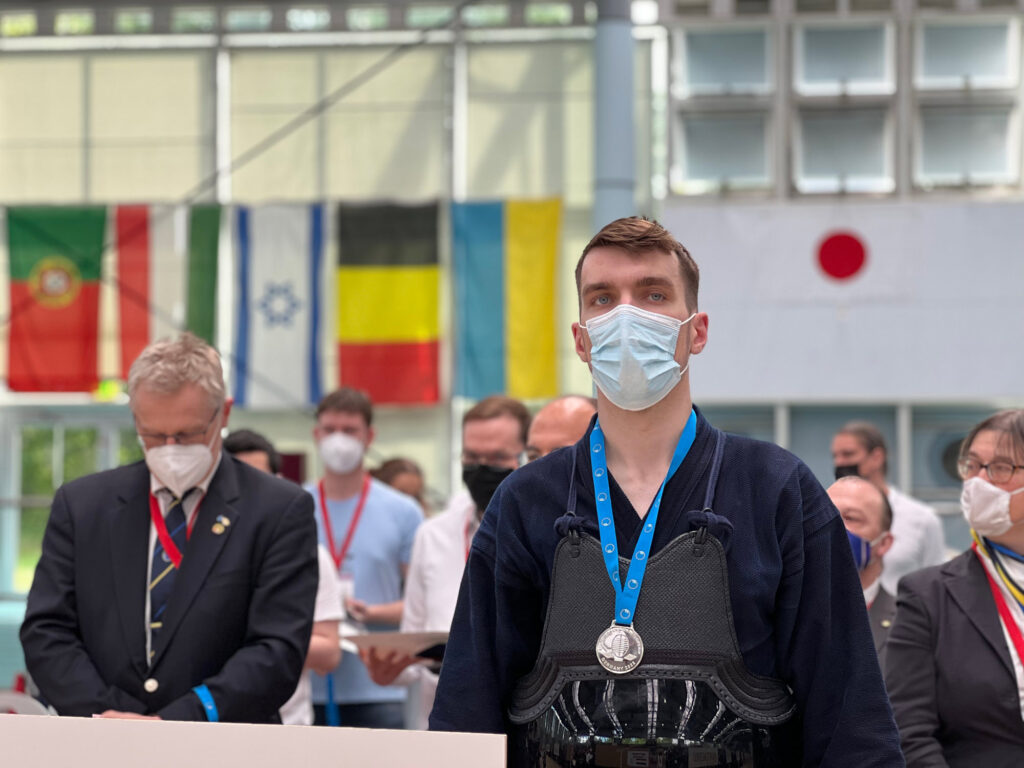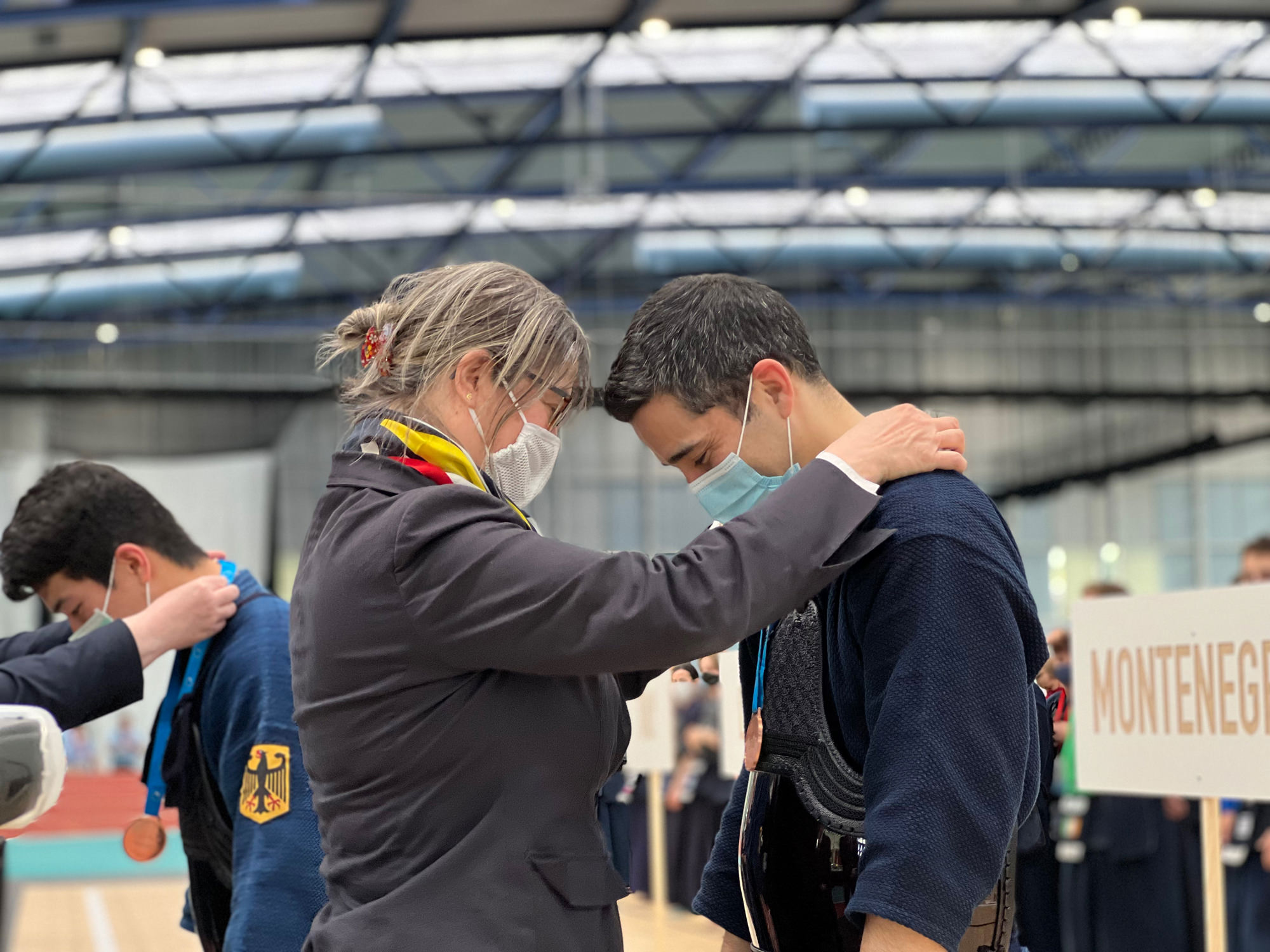 Ladies teams: turning COVID-19 into a bonding opportunity and making a comeback for the crown
Finals: France – Germany 4 – 1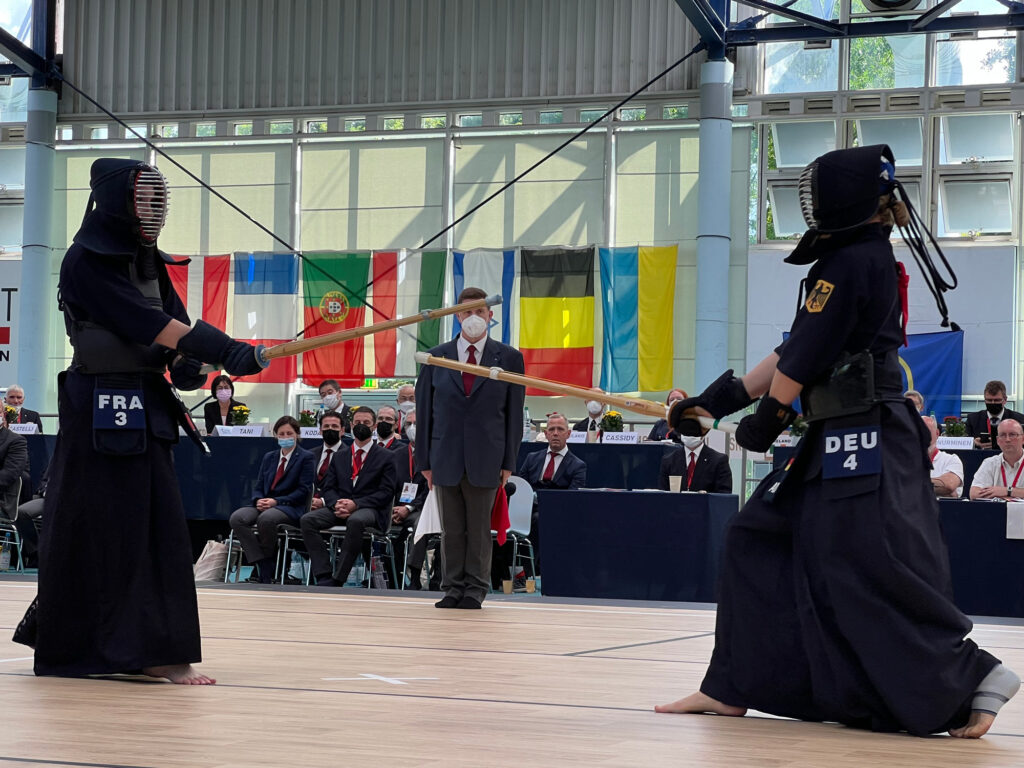 The new member setup in 2019 proved to be an obstacle in France's road to first place, and they placed second in the 30th EKC. However, COVID-19 was a great team building opportunity for the French ladies, and they went into the 31st EKC with renewed spirits.
Senpo, Jiho, Fukusho and Taisho all won with 2 Ippons, securing an overwhelming victory for the French ladies. In the Chuken match, Ade got injured but kept fighting valiantly, winning the match with a stirring Men and an outstanding Kote at the perfect timing.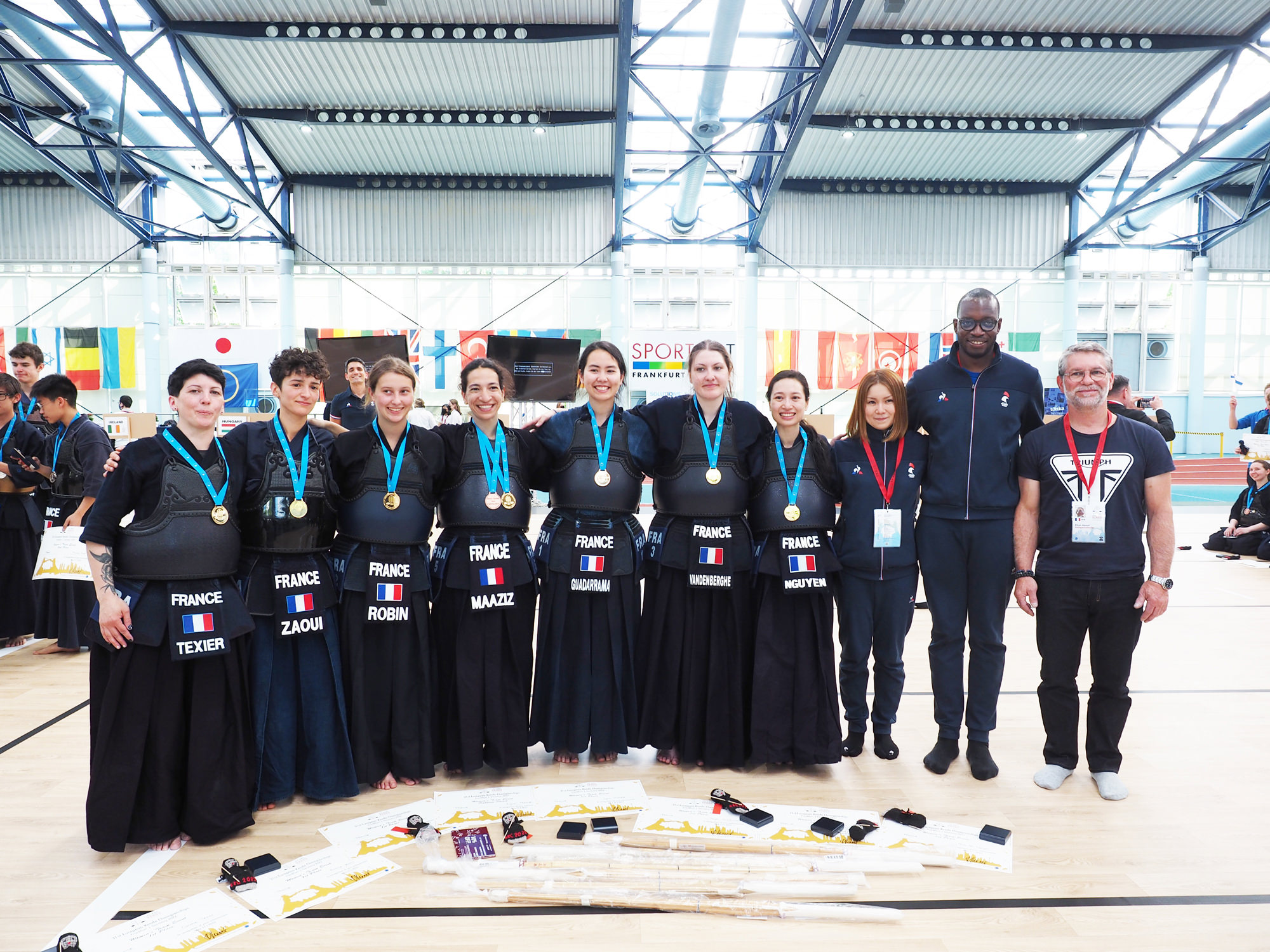 Champion: France
Second place: Germany
Third place: Finland, Poland
Ladies individuals: a long awaited victory for Belgium with a physically polished Men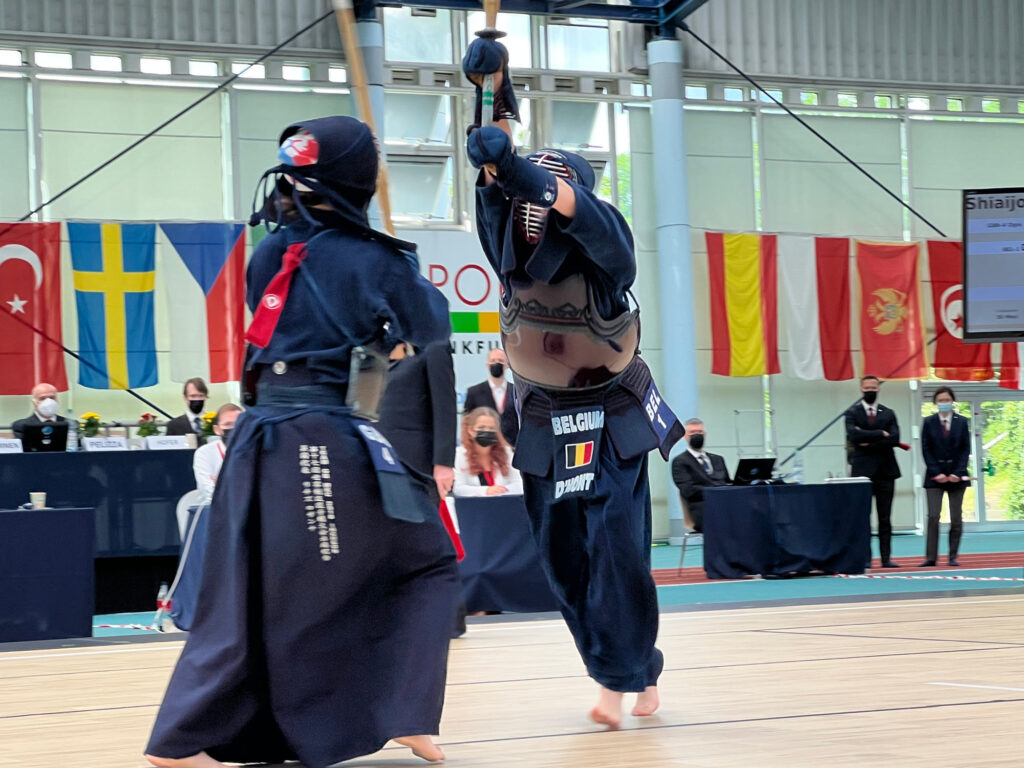 D'Hont has placed third in ladies individuals in 2017, and has experience fighting at WKC among others. Her thoughts on this year's finals: "After I won the semi-final, it was a mix of unbelief and excitement. The dream of becoming European champion was flashing through my mind. Feeling the kamae, looking for openings, trying to control the stress, but more of all, trying to stay with my own kendo." 
D'hont won with two Men, getting her first Ladies individual champion title with a vigorous Tobikomi-men from Toma.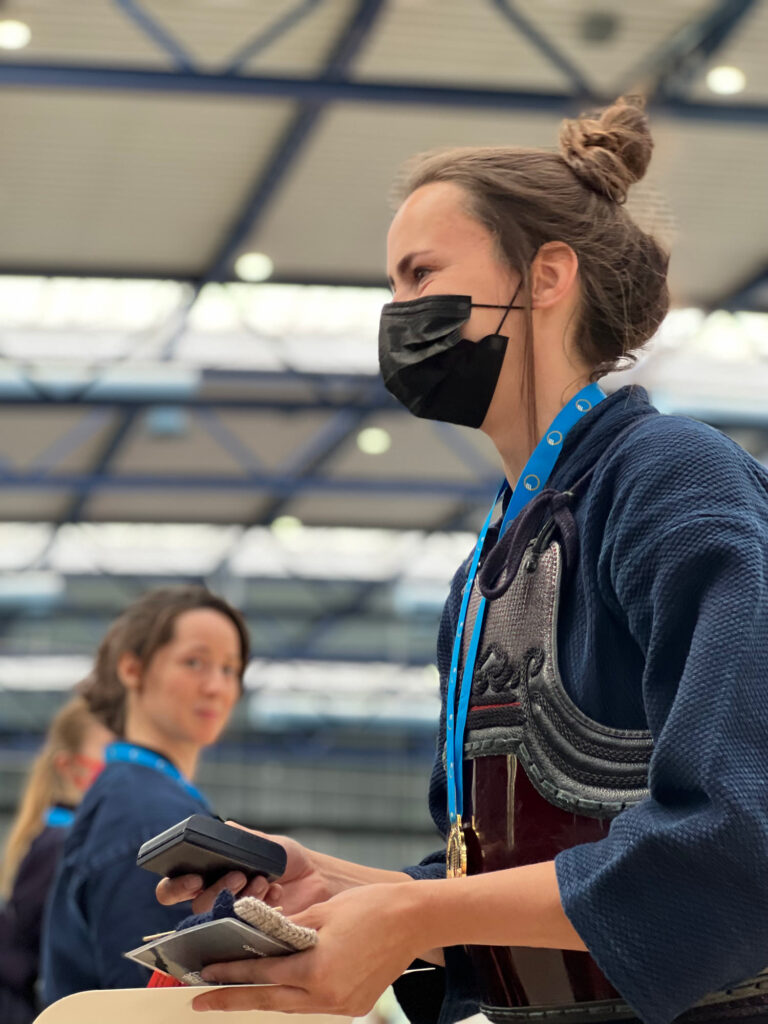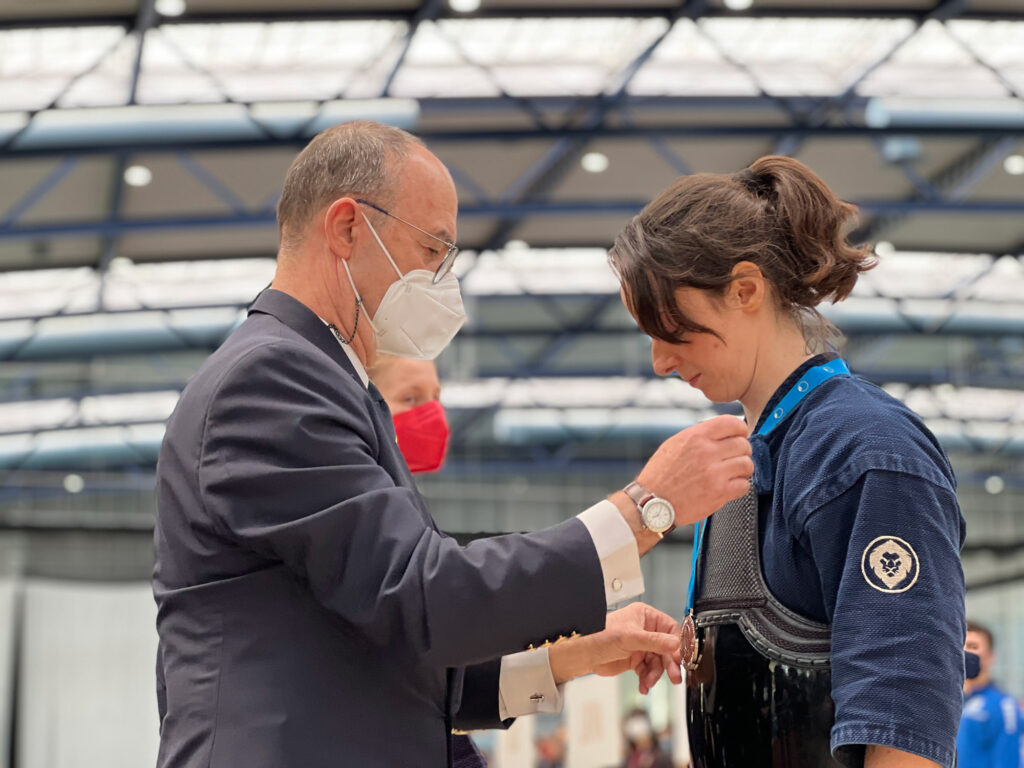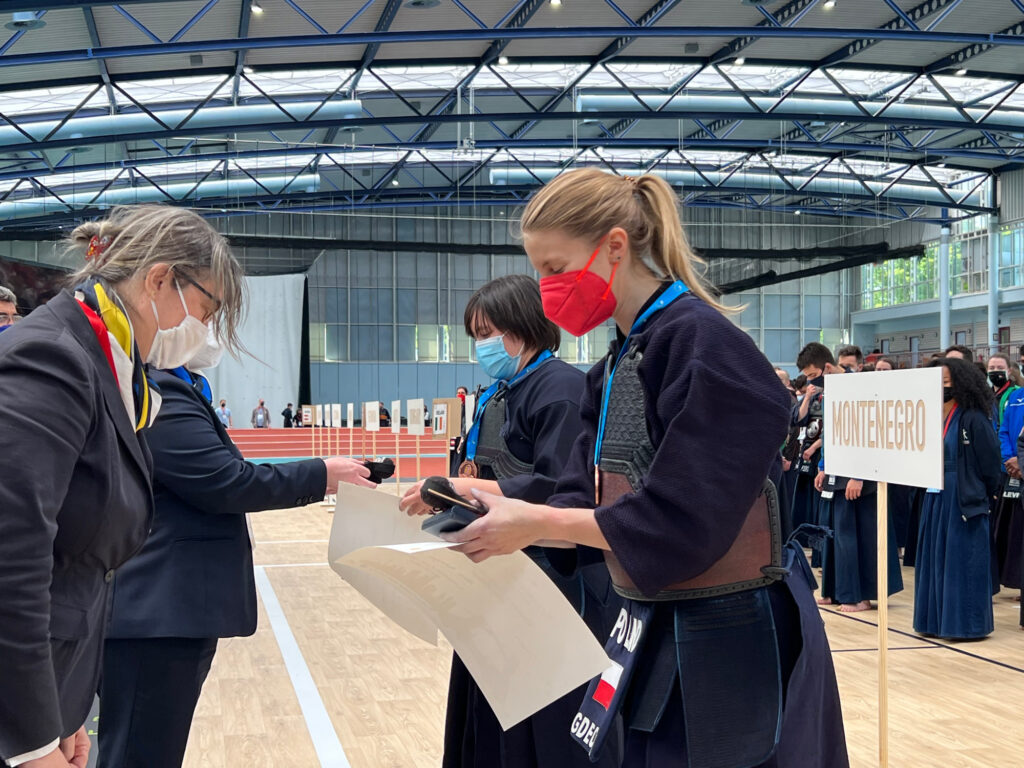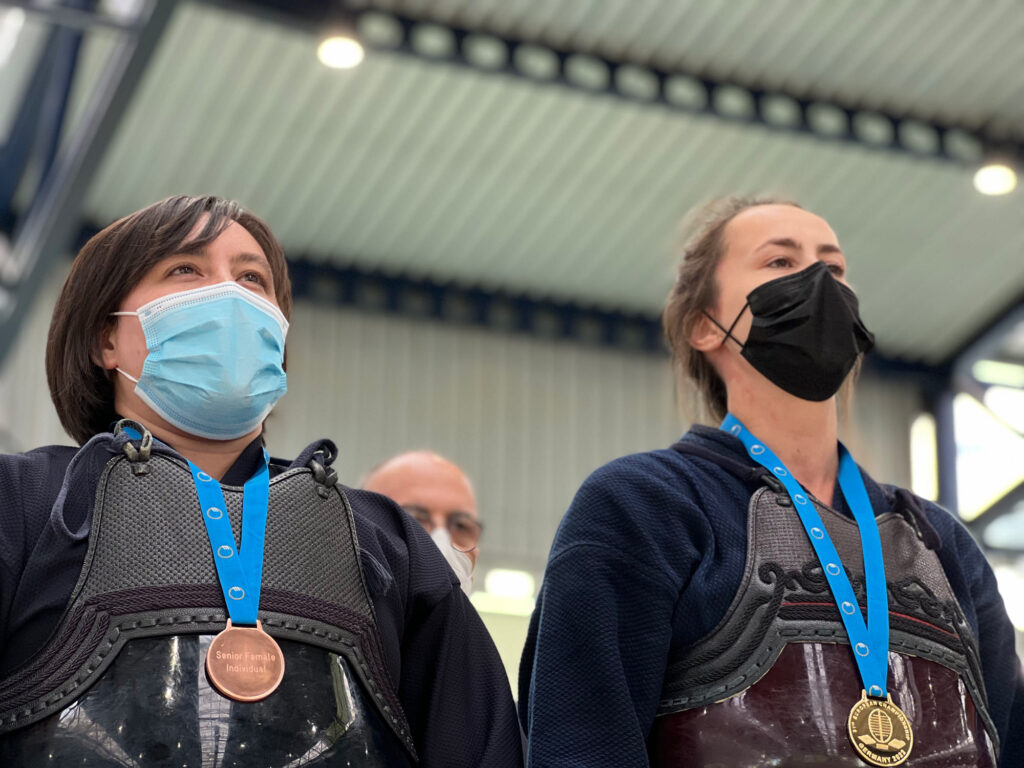 Junior teams: Serbia protects their title, training efforts bear fruit thanks to careful preparation
Finals: Serbia – France 2 – 1
The Serbian juniors received gold for the first time in 2019. Their elaborate preparation regime as a team from last time prepared them for this year's win as well: Ilić secured two Ippons for his team, as did Chuken D. Gajić. France's T. Henry-Viel won the Taisho match with two Men Ippons, but this could not even the score and Serbia won 2-1, protecting their title as European champions.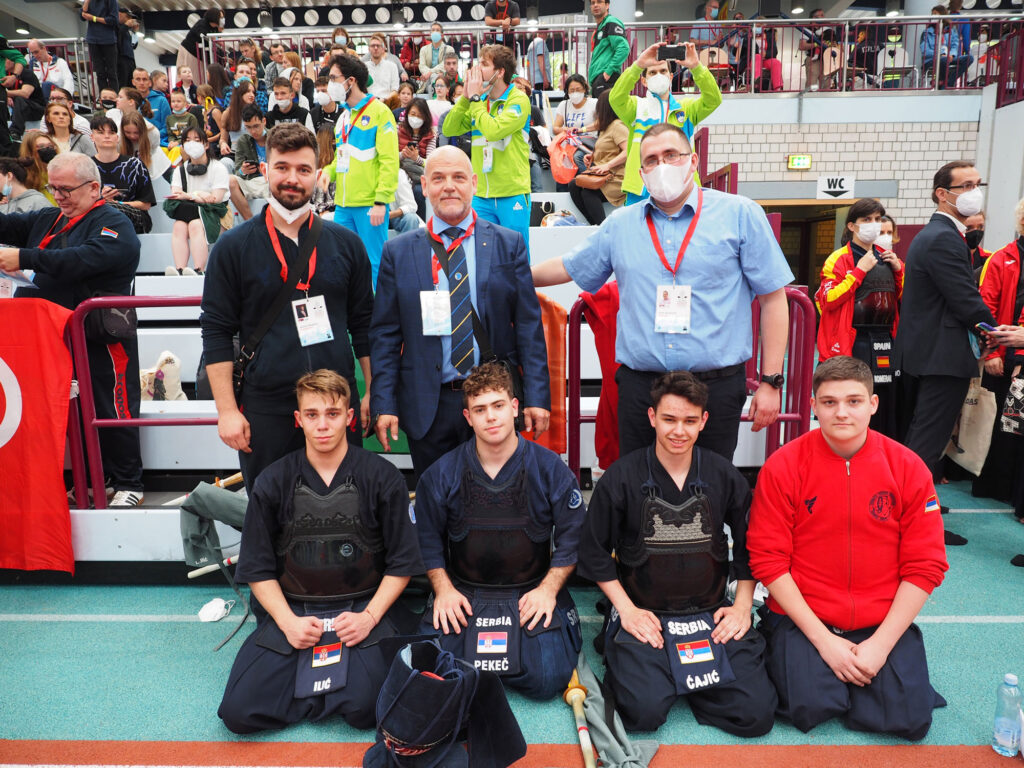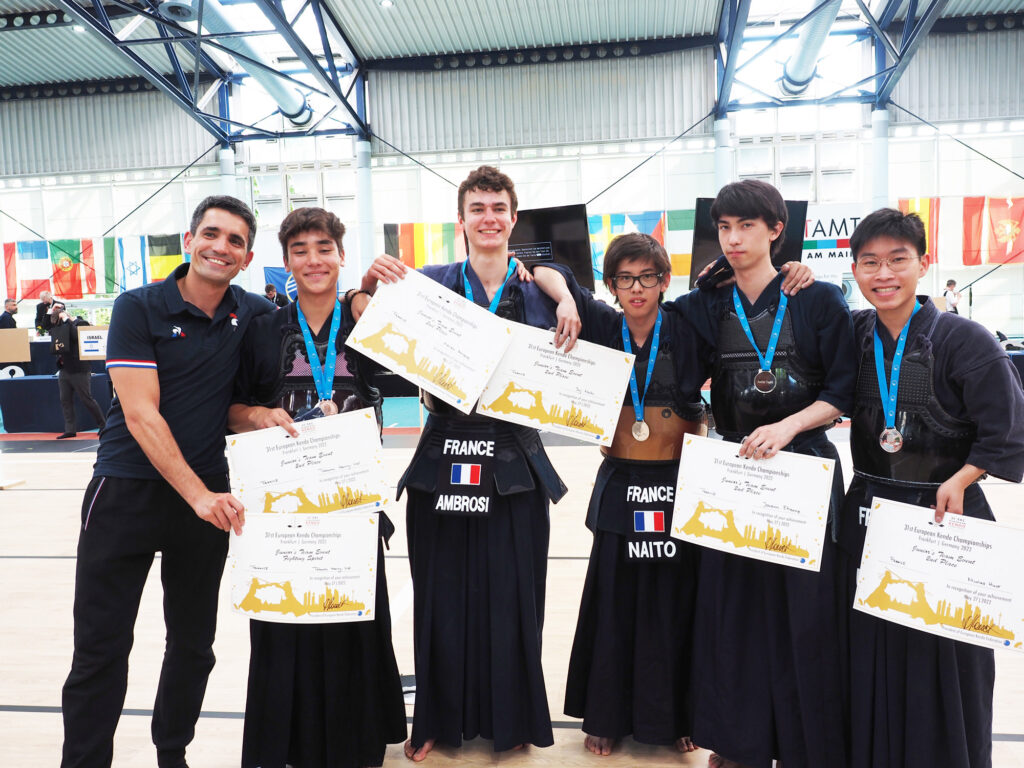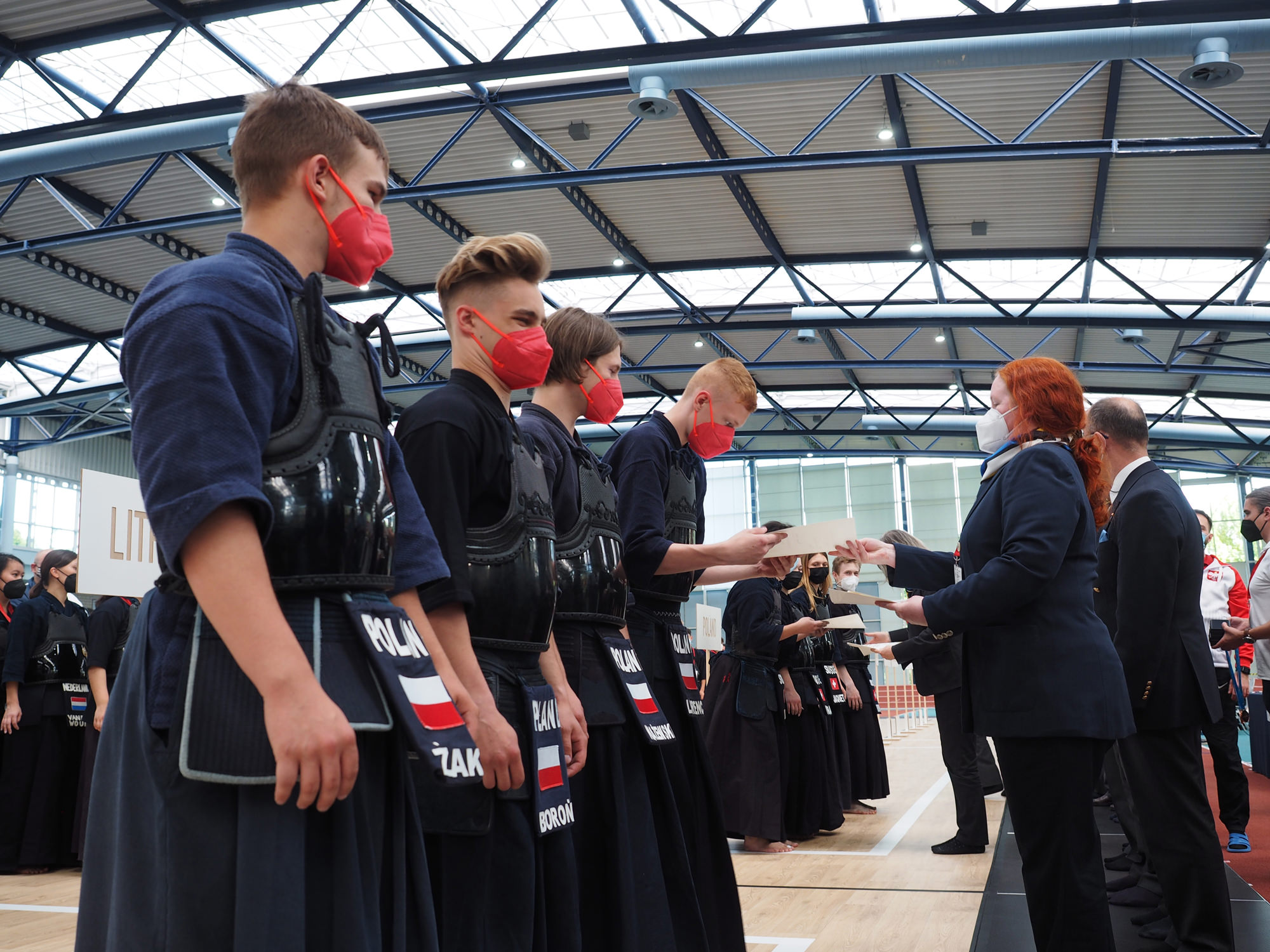 Juniors individuals: A double win for Serbia, training program pays off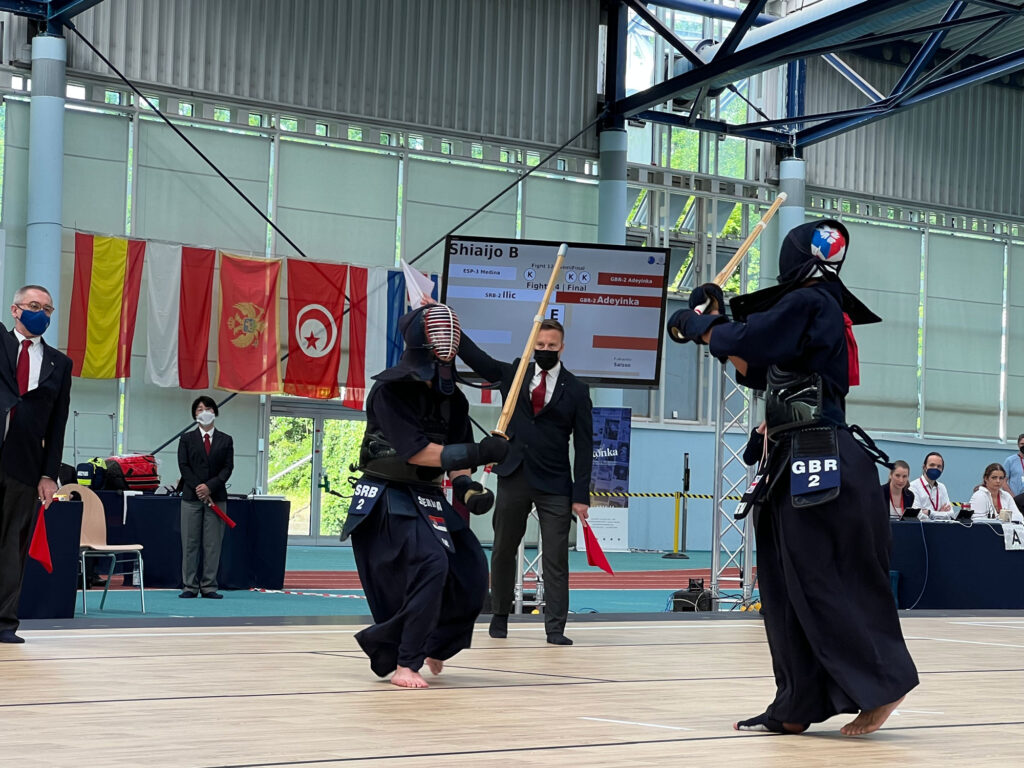 The Serbian juniors have shown a dominant presence since the 30th EKC. IN the 31st EKC, they again took first place in junior individuals. Ilić and Adeyinka took each other to Encho, where Ilić, who performed very well in the team matches as well, scored a Kote and received gold. Adeyinka, who has been practicing Kendo for 10 years, looks back on the finals and looks ahead to next year: "I came prepared to fight against Jodan. I was going for Hidari-kote, Suriage-men and Kaeshi-men, but perhaps my Zanshin fell a little short. I am 16 years old now, so I can fight at next year's EKC as well. I'll be going for gold then!"