2021.8 KENDOJIDAI
Photography: Sasai Takamasa
Interview: Yanagita Naoko
Translation: Pepijn Boomgaard
Eiga Hideyuki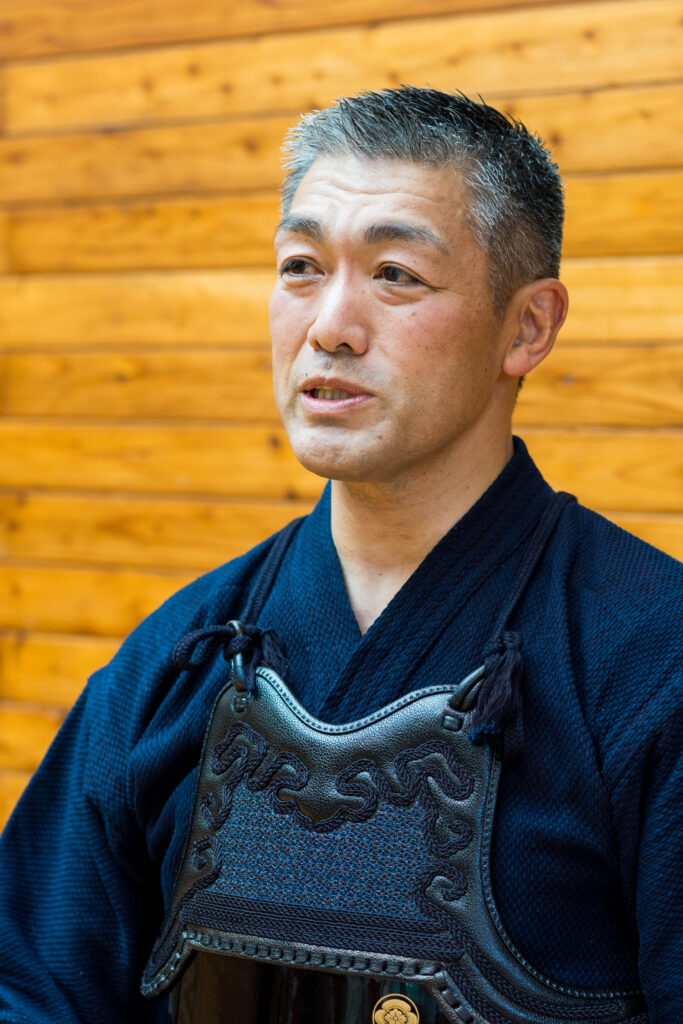 Winning the 13th All Japan Kendo 8th Dan Championship
Elite Kenshi selected from all over the country compete in this tournament. Eiga Hideyuki won the championship for the first time. Through competing in this tournament, he felt even more gratitude than normal. He felt thankful toward the teacher, friends and students who trained with him. Due to the fact that he was not able to practice as normal because of the pandemic, he learned a lot. While trying to improve himself by implementing new ideas, as well as giving back to his surroundings, he accepted the challenge.
The stage: the 8th Dan Tournament
The brothers win the prime minister's cup
In 2021, Eiga Hideyuki won the All Japan 8th Dan Tournament, which was held for the first time in two years. "I was also chosen to participate last year, but the tournament was canceled because of the COVID-19 pandemic. For the past year, it has been difficult for me to practice every day, something which I used to take for granted. However, this made me think that I should think about Kendo seriously, spare no efforts to come up with new ideas, and cherish the people who practice Kendo with me.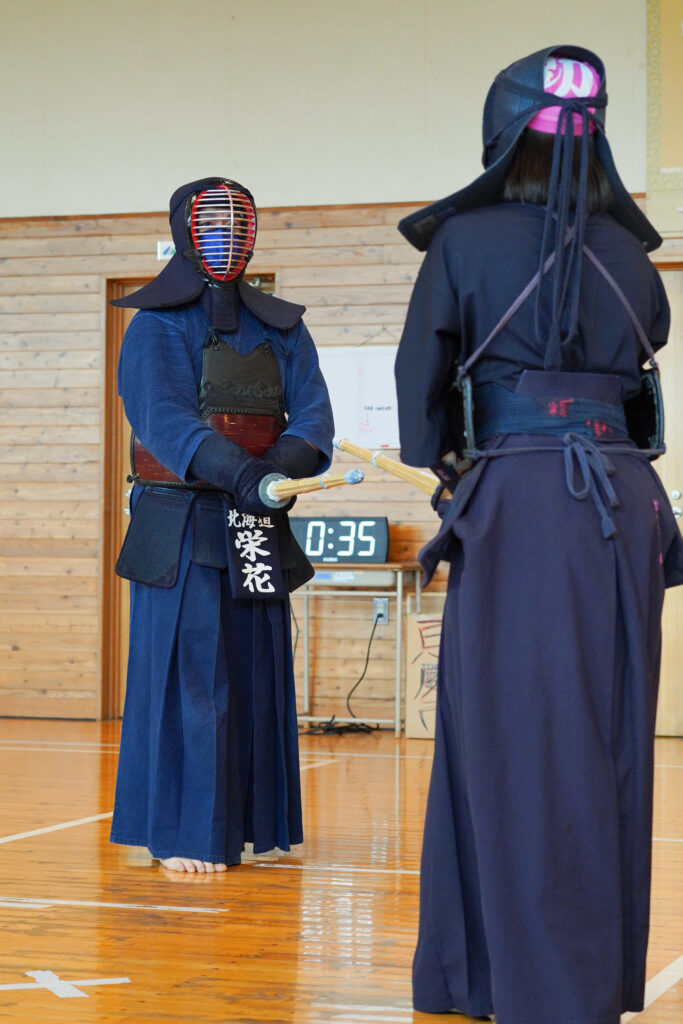 At the Sapporo Kendo Federation's morning practice, held every Saturday and Sunday, he has the opportunity to practice with people of all ages and ranks. He tries to participate in these sessions as much as possible. In the middle of the current COVID-19 pandemic, he realized how grateful he is to those people who cross their swords with him, and how much gratitude he feels for the opportunity to practice Kendo. Because of this, he decided to take Kendo more seriously. "I have thought about this before, but especially since the start of this year, my feelings have grown stronger. Now that the amount of practice we can do is limited, we can use books and videos to study Kendo. I want to put this newly acquired knowledge into practice as much as possible. If I can come up with new ideas, I can then pass this on to future generations. I have always focussed on teaching while learning about the deeper aspects of Kendo, so it was a great honor for me to be given the opportunity to participate in the 8-dan competition this time.
About two weeks before the competition, he pulled a muscle in his right leg, but he was able to go on with a slight adjustment to the amount of training he did. "Weirdly enough I was not nervous at all. I wanted to apply the new things I learned. It was a challenge. Inside the Shiaijo, I thought of my gratitude towards Kendo and the people who train together with me, as well as my younger brother Eiga Naoki." He defeated Sakata Hideharu, Ura Kazuto, Matsushita Etsuro and Takeuchi Tsukasa on his way to the finals. In the final match, he defeated Nabeyama Takahiro with Men and Kote. His brilliant strikes touched the hearts of the people watching the live stream. "I fought with the mindset of pressuring my opponent and taking the initiative. I wanted to fight as many matches as possible so that I could apply the things I learned. It felt more like practice than a competition."


The rest of this article is only available for Kendo Jidai International subscribers!