2022.10 KENDOJIDAI
Photography: Sasai Takamasa
Interview: Yanagida Naoko
Translation: Pepijn Boomgaard
Kokushikan University's Iwabu Hikaru won the 70th All Japan Student Championships (individual),which were held in July this year. He was the 13th Kokushikan player to win the title. He was also the fourth player in history to win both the Kanto and All-Japan championships. For Iwabu, who was in his senior year, this was the last chance to win an individual student championship. He must have had an extraordinary desire to win.
Iwabu Hikaru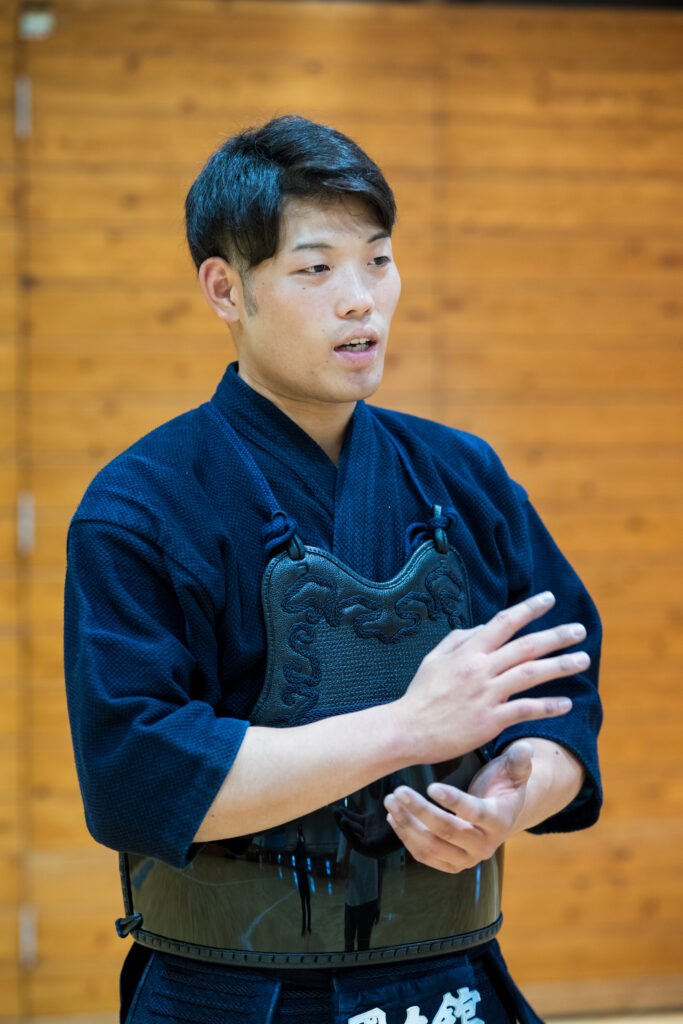 Born in 2000 in Kagawa Prefecture. During his time at Mito Kiryo High School, he placed 2nd at the All Japan High School Invitational Tournament, 3rd at the Gyokuryuki, and won both the Kanto Team and Individual Tournaments. He went on to Kokushikan University, where he won the individual Kanto Student title and the All Japan Student Championship. Currently, he is the captain of the boys team. Kendo 4th Dan.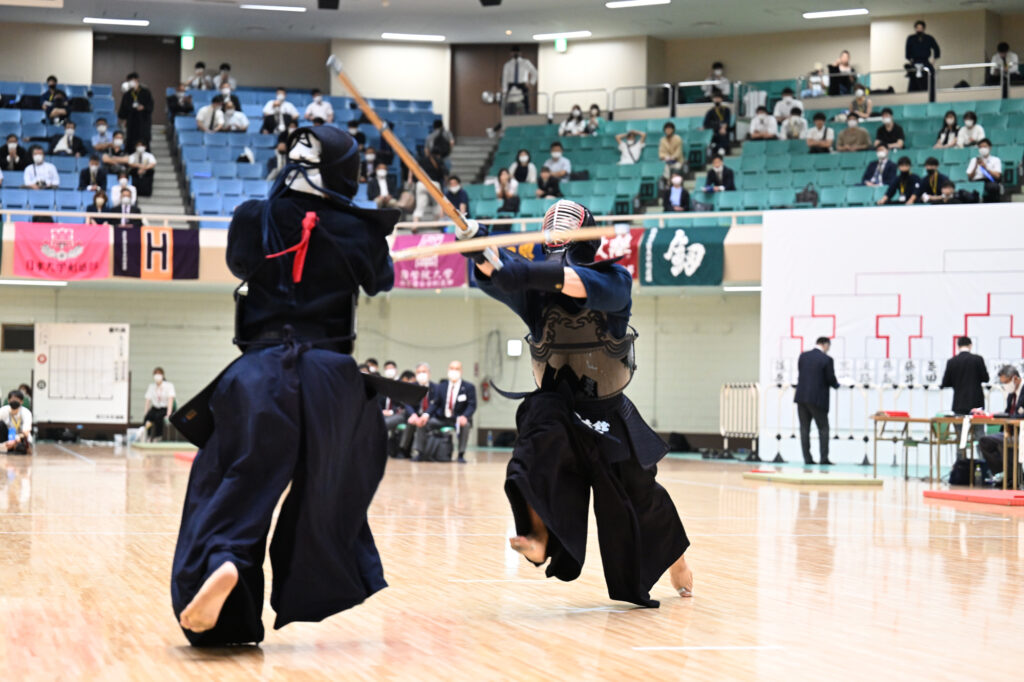 I was determined to take this last chance
"In my first year, I was unable to compete because of the COVID-19 pandemic. In my third year I was finally able to participate, but I ended up placing third. I have always aimed to become number one in Japan, and seeing as this was my last chance, I was determined to win this tournament. I had a feeling of gratitude towards all the teachers and friends who helped me along the way."
Placing third last year was impressive, but for Iwabu, who has been aiming to be number one in Japan, it was nothing but frustrating. This was his last chance to make his dream come true.
"In my third year, I might have felt that there is always next year. This time was really my last chance, so with the help of my teachers, I pushed myself in practice."
He previously won the Kanto individual title for the first time. However, he did not let his guard down and kept working hard in preparation for the All Japan, never forgetting his dream of becoming number one. "Always remembering to face my opponent head-on, I focussed on my pressure and concentration."
On the day of the tournament, he was in great form. He won his first match with two points. "All I thought about was concentrating on each and every match, no matter the opponent." Iwabu never lost his focus and won one match after the other. In the final, he beat Ohira Shoshi (University of Tsukuba) with Kaeshi-do in overtime.
"Only at the end, when I reached the finals, did I think, 'There is only one match left.' However, I never lost focus and I concentrated on the match at hand. My body naturally moved when I hit that Kaeshi-do." When he won the final match, the joy of accomplishing his long-cherished dream, as well the thought of his teachers and friends who had helped him along the way filled his head.
"I did not win this championship by myself. I owe my gratitude to the teachers who taught me and the friends who practiced together with me. I was also happy that I got to fight Natsumeda Ryusuke, my friend from Mito Kiryo."
Iwabu feels that all the lessons and experiences he has gained through Kendo led him to become the best in Japan. He will not let up after his victory, as he now aims to win the Kokutai.
Not losing focus during Keiko
Rethinking practice


The rest of this article is only available for Kendo Jidai International subscribers!