During the Covid-19 pandemic, your approach to training is what affects the quality of your solo practice. "It is important to have a concrete image of your goals and ideal Kendo", says Hirao Yasushi. We asked him for some tips on practicing by yourself.
Photography: Sasai Takamasa
Translation: Pepijn Boomgaard
Hirao Yasushi (Kyoshi 8th Dan)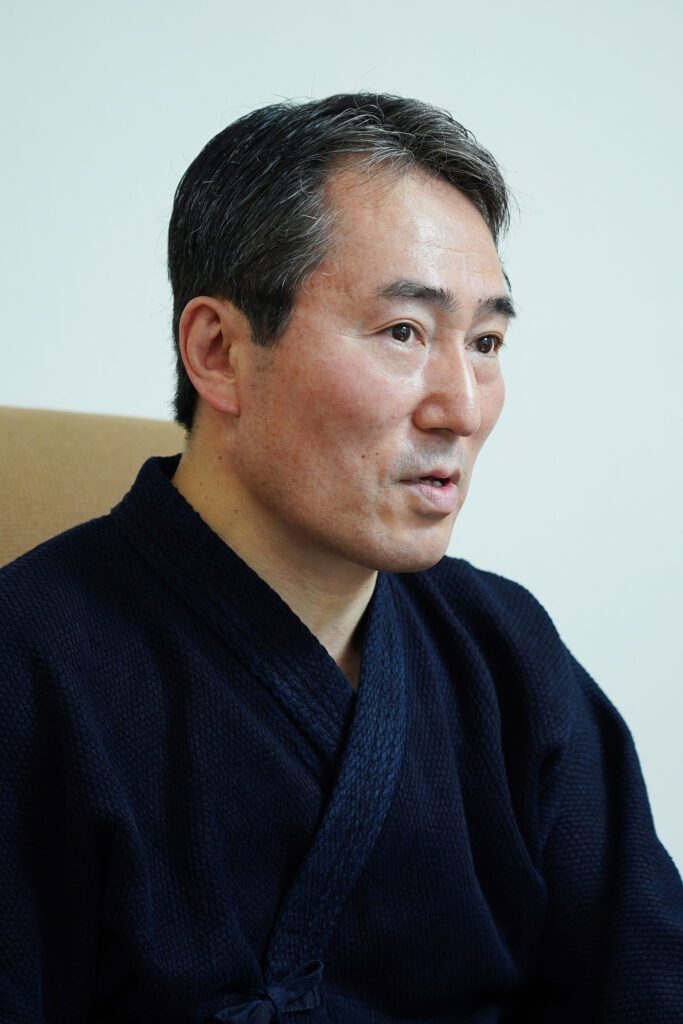 Focus on your goals and visualize them
When I practice by myself, I mainly focus on Suburi. I don't see Suburi as simply a warm-up exercise. It is a splendid exercise, and allows you to focus on the basics when you are unable to practice with others.
Particularly when practice was restricted, it was a good opportunity to reevaluate my Kendo. Even though we aim to do correct Kendo, we all have our own unintentional habits. By looking in the mirror, I was able to notice them. Although I was not able to practice with other people, it was a very beneficial time for me. I was able to make corrections that will surely be useful in the future as well.
I think that it is necessary to do everything with a goal in mind. If you are preparing for a match or an examination, I think it will be more effective to practice while imagining the day you are preparing for. You could also imagine your ideal, for example the kind of Men that you want to perform. If you can make that image clearer and more vivid, that's even better.


The rest of this article is only available for Kendo Jidai International subscribers!