2023.3 KENDOJIDAI
Photography: Sasai Takamasa
Translation: Jouke van der Woude
Ando Sho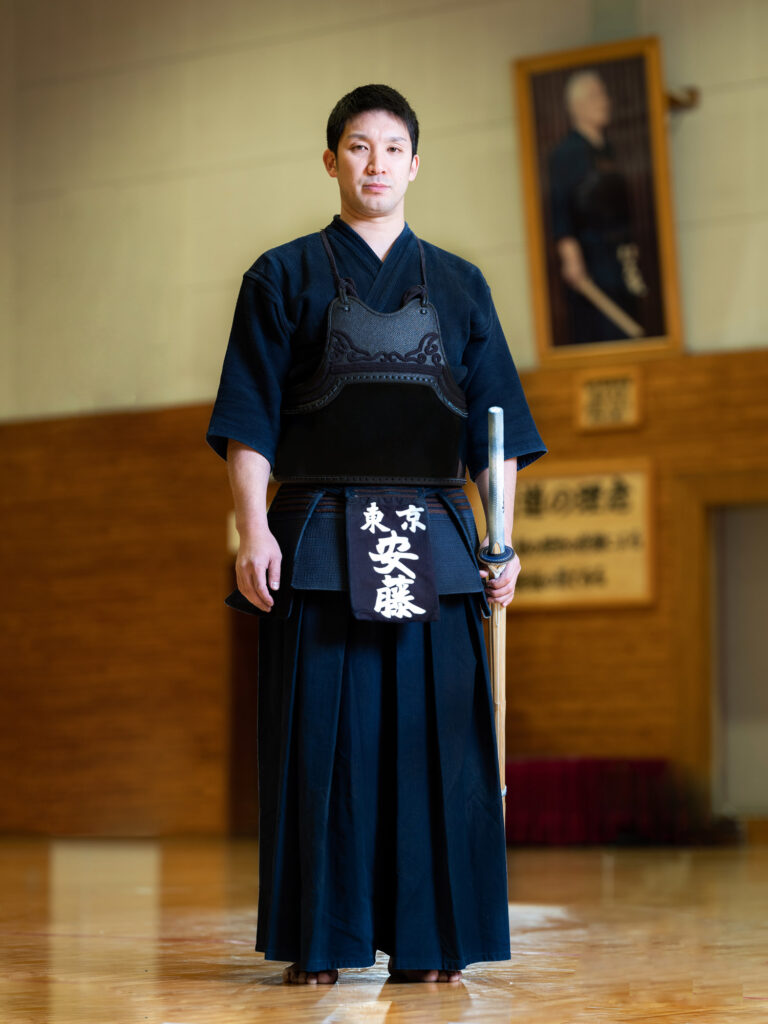 As an outstanding player with unparalleled results among competitors, including winning the individual championships at the World Kendo Championship, Sho Ando was always anticipated to win the trophy at the All Japan Kendo Championships. Last year marked his 10th appearance.
Last season, there was a change in environment for Ando, as he retired from the Hokkaido Police and became a teacher at his alma mater, Kokushikan University. Nonetheless, he felt ready when facing the All Japan Kendo Championship.
"Perhaps it was good that I was able to face Kendo with a fresh perspective amidst significant changes in my environment, which may have brought about changes in my mindset."
From the world of police Kendo where top-class athletes compete against each other, Ando moved to the world of instructors. While practicing with students and focusing on basic training, he was able to re-examine his own Kendo .
"I think it was a great gain to be able to re-examine my own Kendo in a different way than before. That's why I was able to approach Shiai with confidence."
Did the sense of fulfillment strengthen Ando?
"In the past All Japan Kendo Championships, I was not able to fight fully from the 1st round. I have experienced losing in the 1st round four times. This time, however, I felt my Kiai was on point, and the applause and cheers from the audience also gave me a lot of strength. It was very encouraging."
He was later told that this was probably his best performance in all the All Japan Kendo Championships he had participated in.
"In the past, I found it very difficult to overcome a setback during a day of Shiai, so I tended to be fixated on the 1st round. However, this time I was able to be more decisive than ever before."
Ando won convincingly with two Ippons from the first round. He felt the momentum in his Kendo that day. He then won all of his subsequent Shiai within regulation time, earning him a spot in the final. His opponent was Murakami Tetsuhiko (Ehime Prefectural Police), who he had previously encountered at the All Japan Kendo Federation's training seminar.
"In retrospect, I may have made a mistake by going into the final with the same momentum as the semifinals. I think I should have attacked more carefully and valued my moves more" says Ando. He felt that he had a chance to win after his first strike, but he entered the range too far and a Men-ippon was taken from him after 1 minute and 20 seconds into the Shiai.
"I was probably shaken when I was hit by the first Men-strike, I felt like there was only about a minute left on my internal clock when it was taken from me in the early stages of the Shiai. Until now, I had been fighting a strong feeling in my lower abdomen, but now I was controlling my breath with my shoulders. I was not at my best at that moment…"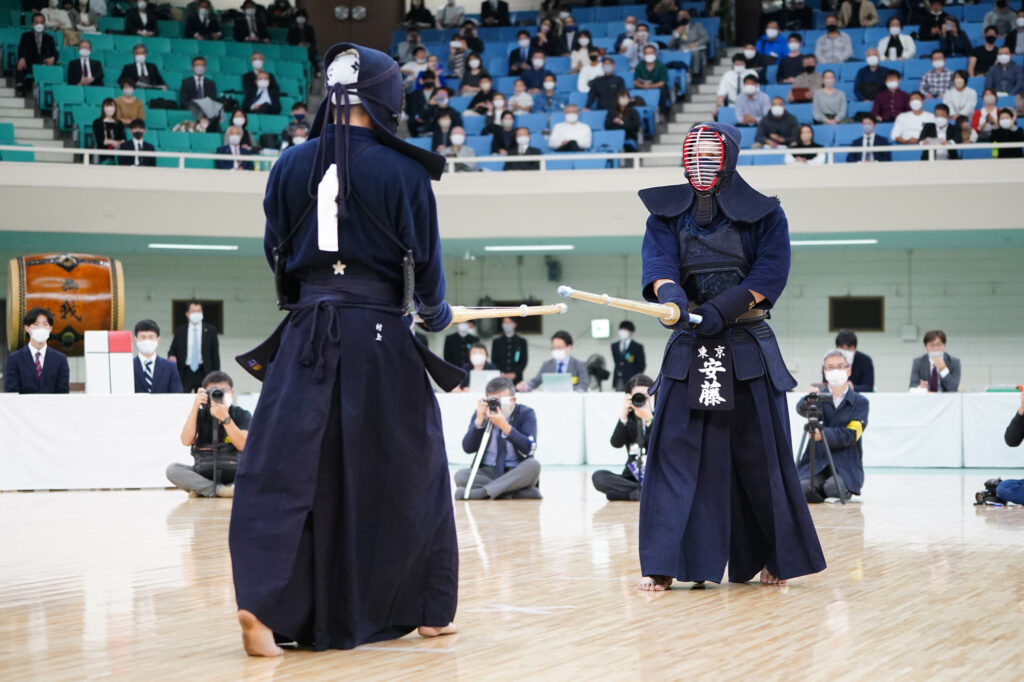 It was an unexpected defeat. The National Cup was just within reach.
"When I lost the second Ippon and the Shiai ended, I wondered if I could ever win the All Japan Kendo Championship. Honestly, it took me some time to recover from that and until recently, my mindset was negative."
Ando says that for the first time, he had a conflicting sense of progress and regret at the All Japan Kendo Championship after participating 10th appearance.
"There are many things I learned from this experience, but the question remains: what is my potential? Winning the tournament would have provided an answer, but now, I don't know what the future holds. All I can do is keep going."
Fulfillment in teaching and a new pursuit
The "sense of progress" gained at last year's All Japan Kendo Championship was influenced by his decision to leave his police Kendo team, and pursue the path of becoming a teacher.
"In particular, the impression that remains with me is that I was able to compete with confidence because I had prepared thoroughly. During my time as a police officer, I adjusted my Keiko with an emphasis on Shiai. However, I was able to prepare adequately even during my Keiko with students, and I felt my body could move freely through engaging in basic training and Oikomi-keiko."
Moreover, Ando says his Keiko with the students led to new insights.


The rest of this article is only available for Kendo Jidai International subscribers!