2016.5 KENDOJIDAI 
Kote-strikes are more suitable than men-strikes to help you understand the basics of shiai such as windows of opportunity, and seme. This is a report on the kendo teachings that deal with the essence of those basics.
Profile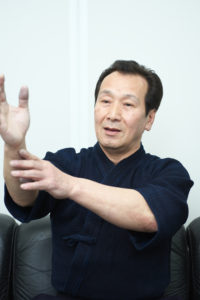 Tanaka Hiroaki
Born in Saga in 1958. Entered Kokushikan University after Sagakita High School. After graduation, he served as a member of Gedatsukai. Currently, Tanaka Hiroaki serves as the director of the Gedatsurenshinkai. Won 1st and 2nd place of the All-Japan Prefectural Kendo Championship, participated in the All-Japan East-West Kendo Tournament. As an instructor, he has led his team to the 3rd place in the All-Japan Kendo Rensei Championship Elementary School Division and became the runner-up of the Mito National Championship Elementary School Division.
The rest of this article is only available for Kendo Jidai International subscribers!