2018.7 KENDOJIDAI
Kyoshi Miyato Nobuyuki took 3rd place the first time he entered the All Japan invitational 8th Dan Kendo Championship, in which the highest ranks in the Kendo world fight each other. He is a long-time member of the Wakayama Prefectural Police Department, where he has worked hard to train future generations. In this issue, we talked about the importance of the legs both from Miyato's own experience and from the points he makes when teaching.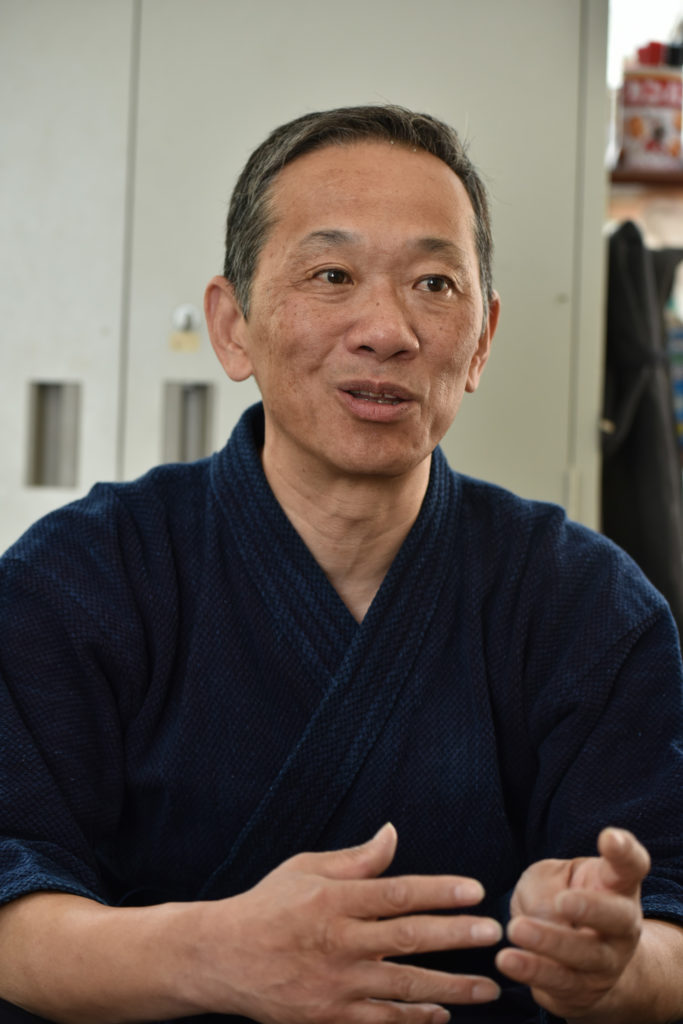 A long cherished desire to participate
Facing Shiai in a relaxed manner
This year, I participated in the All Japan 8th Dan Championship for the first time in Nagoya. It had been my goal to play in this tournament ever since I became 8th Dan, so I was very happy when I was invited as a player.
When I went into the tournament, I wanted to express my Kendo without any sense of reverence just because it was an 8th Dan championship. I think that was one of the things that I wanted to do, to bring out the best in myself. I was able to train with the Wakayama Prefectural Police's Tokuren on a regular basis, so I was in perfect condition for the tournament.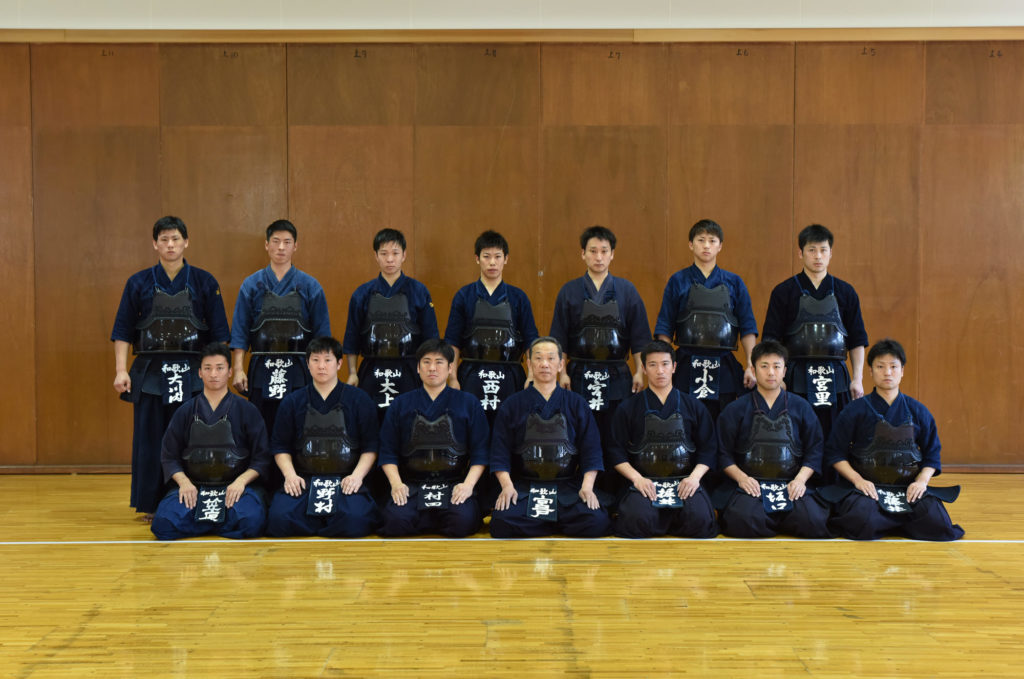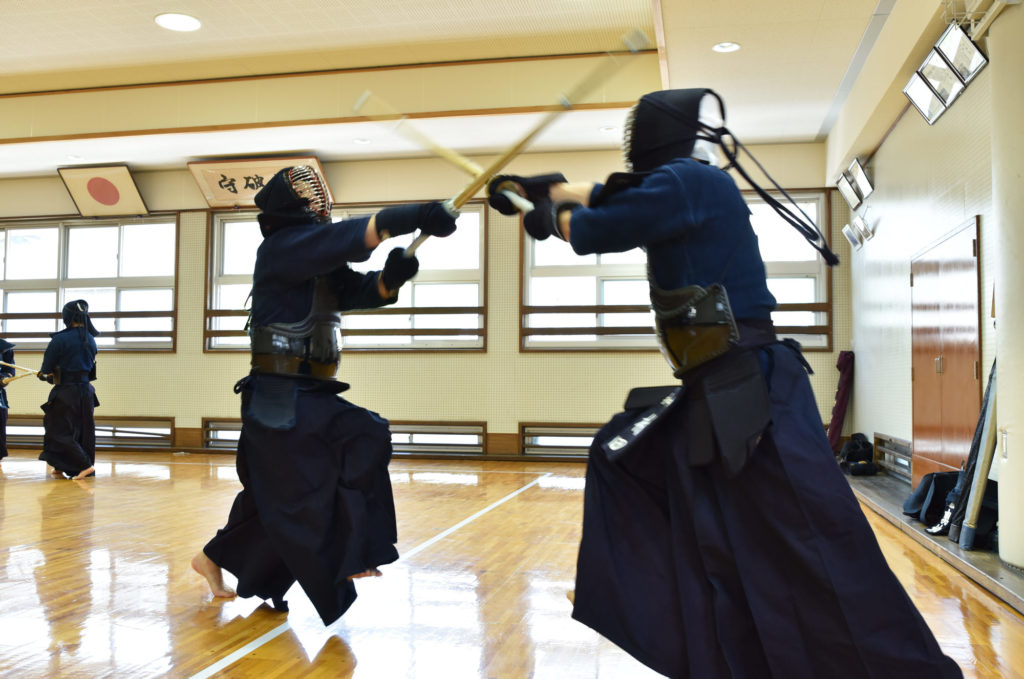 In the first round, I faced Nishikawa Kiyonori from the Metropolitan Police Department, so I wasn't thinking about advancing to the top, but rather focused on my Shiai one by one. I played against Nishikawa Sensei in the All Japan Championship in my active career, and he struck me perfectly that time. I had a chance to win against him in this tournament, but afterwards I had a series of matches against strong competitors like Sakada Hideharu Sensei and Kasatani Koichi Sensei and I think I was able to concentrate on the Shiai in front of me which led to my 3rd place finish. In the semi-finals I played against the winner, Onda Koji from the Metropolitan Police Department, but to be honest I was completely defeated. I was frustrated when I lost, but when I returned to my hometown and received compliments from people around me, I realized how important it is to get results.
I didn't have any major achievements during my active career. Due to the fact that I am from Wakayama, I was not able to get access to higher level teachers and I arrived at my current Kendo as a result of my own trial and error. I would like to talk about the topic of "the role of legs in Yūkōdatotsu" and I hope that my experience will give some hints to teachers who feel that their bodies are having trouble moving as they get older.
Experience as a young Tokuren member
Apply Seme with your legs and strike with your legs
It was a few years after I started working for the Wakayama Prefectural Police that I started to think about footwork in particular. I had the opportunity to be dispatched to the Osaka Prefectural Police for two months as a Tokuren member for the Wakayama Prefectural Police. At the time, the Osaka Prefectural Police was headed by director Arima Mitsuo, Ishida Kenichi, Ishizuka Mifumi, Iwahori Toru, Funatsu Shinji and many other eminent individuals. Having started out as a police Kendo practitioner without any achievements in high school, I was delighted to be taught by these renowned teachers and was willing to take on anything to become stronger.
At that time, one of the things Arima-sensei was talking to the Tokuren members about was the importance of footwork. I don't remember the details, but the words "apply Seme with your legs and strike with your legs" still remain in my mind. At the time, the speed at which the Osaka Tokuren members were able to move their feet and do Oikomi was on a completely different level for me. After two months of being there, I felt gaining strength and realized the importance of footwork.
When I returned to Wakayama after my dispatch period, I was so busy practising every day that I didn't think much about footwork. It was quite some time later, around my 8th Dan examination, that I became aware of the importance of footwork once again.
Yoga during times of injury was beneficial for Kendo
I became especially conscious of my physical balance when I faced my 8th Dan examination. From my own experience, I've come to feel that if my left hand is stable, my footwork will be correct and I've come to the idea that it's important to relax my upper body in order to accommodate that left hand.
On a side note, in my quest to relax my upper body, I try to spend 30 minutes every morning working on yoga. This happened when I suffered a serious rotator cuff tear while participating in a strengthening camp as a coach prior to the 2015 Kokutai (National Athletic Meet) in Wakayama. My doctor recommended surgery, but I decided to reinforce my rotator cuff by working the inner muscle next to the rotator cuff. Once I started doing yoga to strengthen my core while going to rehab, my shoulders became less tense and I was able to relax my entire body. The breathing techniques of yoga are similar to the so called Tanden breathing of Kendo, and what started out as a way to heal my shoulders has become one of my indispensable Kendo workouts.
Once my upper body was relaxed and my left hand was in the right position, I was now more conscious of synchronizing it with my lower body. In particular, by being aware of the interlocking of my left hand and right foot, I think I've been able to keep the correct Kamae when attacking and defending. I'll explain the details later, but by being aware of the interlocking of the left and right hands too, I feel that I've been able to gain a deeper understanding of not only Kamae but also Seme and striking.


The rest of this article is only available for Kendo Jidai International subscribers!