2018.9 KENDOJIDAI
Kenshi, who have passed the most difficult test in the world of Kendo – the 8th Dan examination, share their experiences.
Here are the insights on passing it.
Focusing on being in sync with the opponent for a year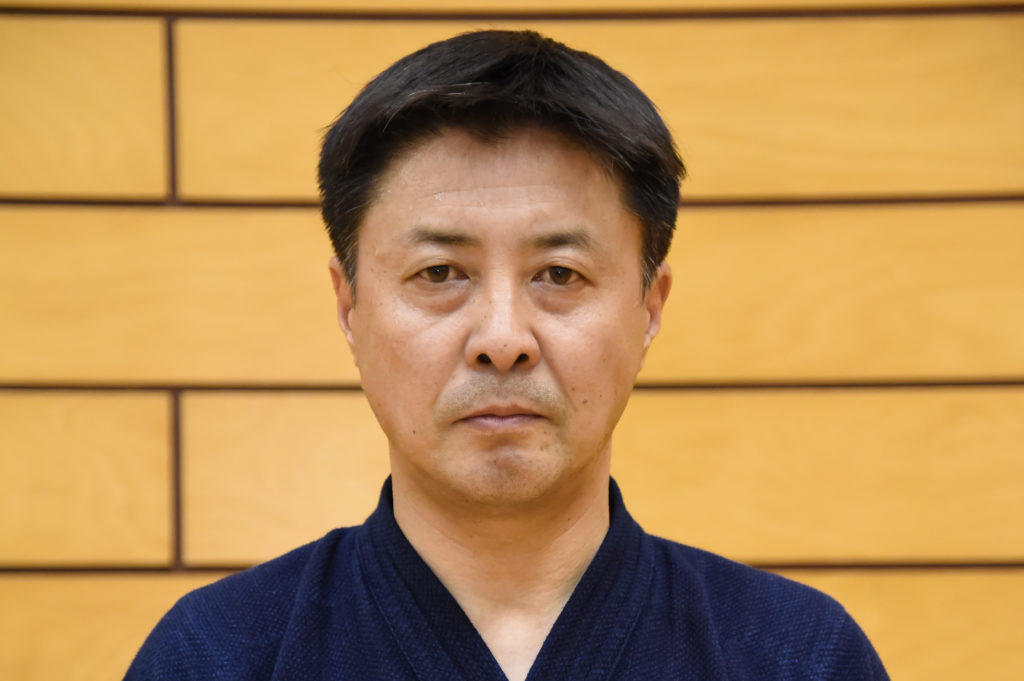 Nakada Katsumi (Gunma)
Born in Gunma Prefecture in 1971, 46 years old. After graduating from Takasaki Commercial High School, he joined the Gunma Prefectural Police. Currently, he is a technical staff member there.
2 years of modifying Kamae resulting in success
In my daily practice I focus on:
Performing a Kirikaeshi in one breath
Striking in a single motion without resetting the left foot
Putting on my Men as soon as possible and ask Senior Sensei for Keiko
Applying Seme, disrupting, and going all-in
It was about three years ago that my Sensei during high school, Tani Katsuhiko, (8th Dan Kyoshi), told me that I should start preparing for my 8th Dan examination.
The first thing I did to prepare for the examination was to modify my Kamae. Specifically, I shortened or lengthened my Tsuka, and tried to stand with my back straight to make my posture cleaner. However, this was very difficult. When taking Kamae, I wasn't able to strike, and when I struck, my Kamae would collapse. For about two years, I spent a lot of time correcting my Kamae.
After my Kamae was fixed, I practised to respond quickly to my opponent's movements and strikes. One year before the examination in Kyoto last year, I was allowed to observe the examination to prepare for it. I felt that the common thread among those who passed was that they were in sync with their opponent. I felt that they were not striking on a whim, and that they were accurately catching the opponent's initiations and standstills, and I have been doing Keiko with this in mind for a year.
I am the director for the Gunma Prefectural Police Kendo Tokuren, so I was not able to do Keiko for myself. On my days off, in addition to attending the Gunma Kendo Federation's joint Keiko sessions every Wednesday and other Keiko at that community, and training at my alma mater, Takasaki Commercial High School, I also attended the Kobukan Matsuzawa Dojo near my home. This Dojo was built about three years ago. Its head, Matsuzawa Kazunori Sensei, is also a director of an osteopathic clinic. I started going to this Dojo because I had been visiting his osteopathic clinic for regular check ups.
This Dojo is visited by famous teachers and I was able to do Keiko with them in addition to talking to Matsuzawa Sensei every time as he took care of my check-ups, enabling me to do Keiko in a good physical state. It was an important factor for me to be able to practise in such a blessed environment.
Other than that, I didn't do anything special, but when I had time, I repeatedly watched videos of successful 8th Dan Tachiai and studied them. I tried to analyze in my own way what was good about those who passed and what was lacking in those who didn't pass, so that I could apply it to my Keiko.
Also, when visiting temples and shrines, I would always pray for passing my 8th Dan examination at any effort.
Finally, I would like to express my deepest gratitude to all the people around me, such as my Sensei who did Keiko with me, friends and family who have supported me through joy and hardship and also to the Gunma Prefectural Police that has bestowed this environment upon me. I would like to make further efforts and devote myself further in the future.
Strength in continuity and accumulation of age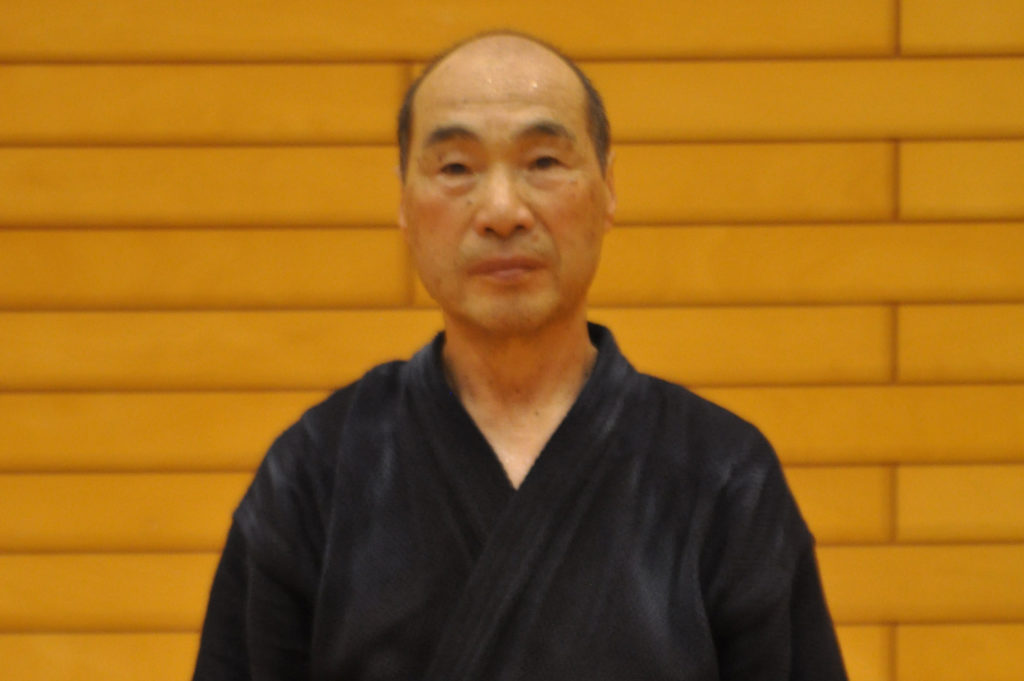 Suzuki Yasutami (Hyogo)
Born in Kumamoto Prefecture in 1948, 70 years old. After graduating from Tamana Agricultural High School (now Hokuryo High School), he joined the Hyogo Prefectural Police. Currently president of the Takasago City Kendo Federation.
Eight years since the establishment of morning Keiko including Kirikaeshi and Uchikomi
In May 2001, at the age of 53, I took on my challenge. It has been 18 years since, and I was able to pass the first stage of the examination on my third attempt.
I would like to introduce my daily routine for Kendo.
First of all, when I wake up, I do a 100 Suburi, and I have been doing this for almost 40 years now. After I retired in April 2010, I started a morning Keiko session from 5:45 am to 6:45 am at Ryuzan Junior High School in Takasago City. Every day for 9 years, I have been doing Kirikaeshi 8 times or more, basic strikes (men-uchi, etc.) and Uchikomi 4 times. (I'm currently on a 6-day break during the year-end and New Year holidays).
My physical strength was declining due to my age, so after morning Keiko, I wore 250 grams of weights on both ankles and walked for about one hour every day to strengthen my legs and core. I avoided heavy rain but I would walk during hot summer days. In the evenings, I practiced at the Ryutokan (Yoneda Elementary School in Takasago City) for about one hour of Jigeiko at least three times a week.
As a result, I gained confidence in my legs and hips, improved my footwork, was able to perform strikes firmly, apply solid Tame with my left foot, and perform Men strikes with the left half of my body. I believe this is what led me to pass the exam this time.
I would like to take this opportunity to express my gratitude to the teachers of the Hyogo Kendo Federation, Takasago City Kendo Federation, Ryutokan, and many others for their guidance. Thank you very much.


The rest of this article is only available for Kendo Jidai International subscribers!