KENDOJIDAI 2021.6
This year's All Japan Kendo Championships were postponed, men's and women's events were held simultaneously and there were no spectators. It was the 20-year-old prospect Morooka Atsuko who won this unusual All Japan title. "I will do my best for everyone who supports me," she said. From her own words and the testimony of those around her, we trace the path of Morooka, who had not been able to train as much as she wanted due to COVID-19 and was in poor health until just before the tournament, and yet rose to the top.
Morooka Atsuko, 3rd Dan
Born in 2001 in Fukuoka Prefecture. She started Kendo in her second year of elementary school at Fukuoka Jyusei-kan. After graduating from Kyugakuin Junior High School, she went on to Nakamura Gakuen Girls High School, where she was the team's Ippon getter and won the national championship, the Gyokuryu Flag, and the Inter High School Championship. After graduating from high school, she went on to study at Chuo University, where she is currently in her 3rd grade.
"How do you feel about being number one in Japan?"
The announcer asks, hoping to elicit some words of happiness, "Well…, I don't really feel it".
The new champion was searching for words in front of the microphone, and she smiled a little shyly afterwards. She couldn't believe she was standing there, and it showed on her face.
Her first appearance, her first victory.
The 20-year-old new hero truly rose to the top that day.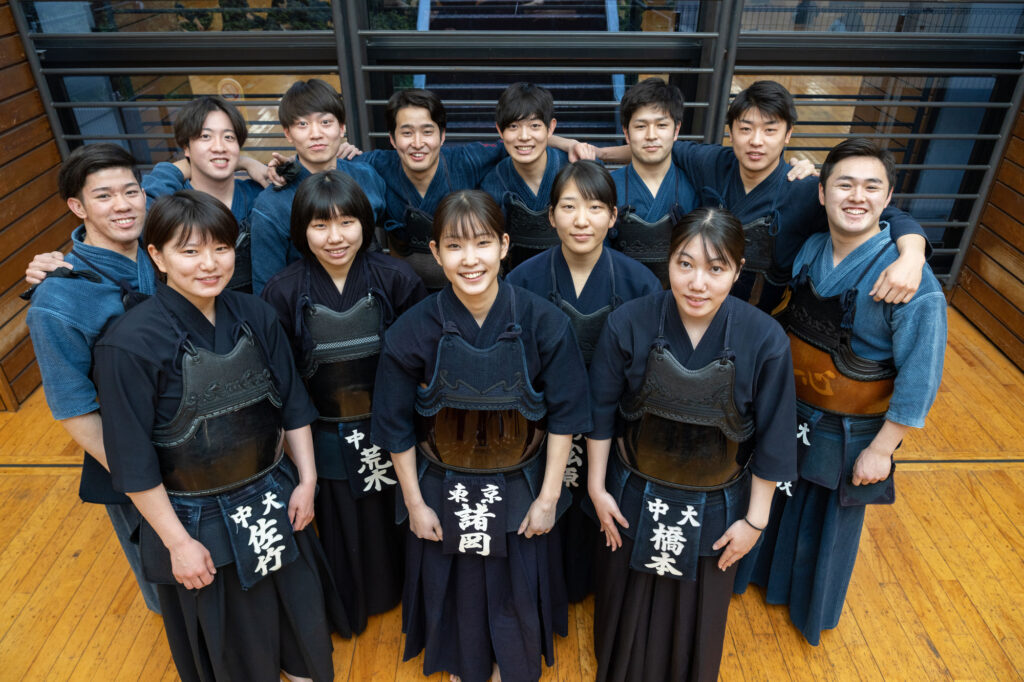 The challenge that came her way
Difficulty one week before the tournament
The end of the year was approaching, it was late December. Atsuko Morooka was competing in the Tokyo preliminary round of the 59th All Japan Women's Kendo Championship Tournament, which had been postponed due to the effects of COVID-19. This was her second time to participate in the preliminary round of the All Japan Women's Kendo Championship. Her first attempt was when she was a junior at Nakamura Gakuen Girls High School, but she failed to make her way up the tournament and lost.
"Ever since I was a little girl, it was my dream to participate in the All Japan Women's Championship. When I was a junior high school student, I always told my mother and my teacher Toshiro Yoneda (coach of Kyushu Gakuin Junior and Senior High School) that I wanted to stand on that stage one day and win."
In the preliminary rounds, police officers had withdrawn from the competition, giving business workers, teachers, and students a great chance. Morooka came through the tournament with a strong showing, winning the tournament with her powerful Men technique and beating her rivals in the attempt to win a qualification to the tournament.
"It feels like I was given a chance. I haven't won any individual titles so far, and I haven't been able to achieve the results I wanted since I entered university. Initially, I wasn't even participating in the qualifying round this time, but I was moved up, so I guess I was lucky."
If you finish in the top 8 of the Tokyo student tournament, you qualify for the preliminary rounds, but Morooka was eliminated in the top 16.
She was able to participate in the preliminary round due to a vacancy among the top players, so as she said, luck was involved. However, the momentum she showed in the qualifying round was such that she could have won the main event, and her performance in the main event created expectations.
One week before the main tournament, Chuo University had scheduled Shiai Keiko for the first time in a long while. Morooka was scheduled to play four Shiai, and after the second one, she lost both. Coach Kitahara Osamu called Morooka into the hallway and spoke to her.
"It's perfectly fine if we lose today. There's still a week left, so let's think that we're at the bottom now and try to improve."
Hearing these words, Morooka suppressed her frustration with tears in her eyes. Morooka lost her next two Shiai as well, totalling her losses at 4 that day. Perhaps unable to hide her anxiety ahead of the important tournament, Morooka sent an email to coach Kitahara that night, asking for another Shiai Keiko on Thursday (three days before the tournament).
Then, on Wednesday, when Morooka went up to Kitahara for Keiko, he was able to see many great techniques that looked nothing like the ones he had seen in Shiai training.
"You're getting better!"
When Kitahara told her so, Morooka was honestly pleased with the Keiko. The next morning on Thursday, Morooka asked Kitahara, "Coach, can we cancel the Shiai Keiko today?"
Hearing these words, Coach Kitahara was relieved. He felt that she was mentally and physically ready to compete for the top in Japan.
"All right! Let's have a regular Keiko today then."
Thus, Morooka set off for Nagano, the site of the decisive battle.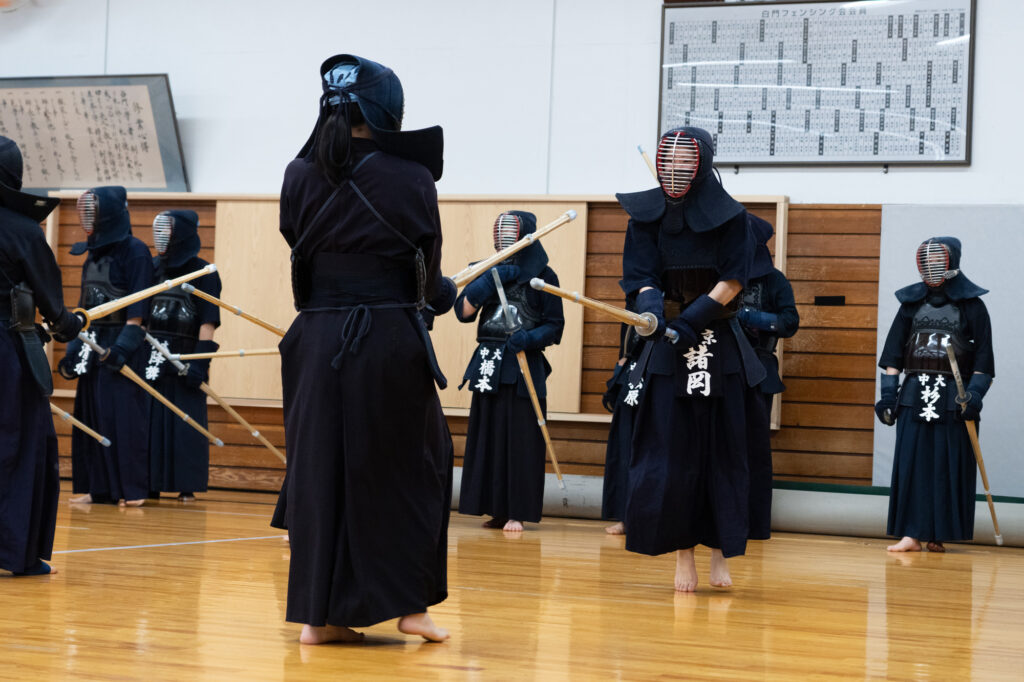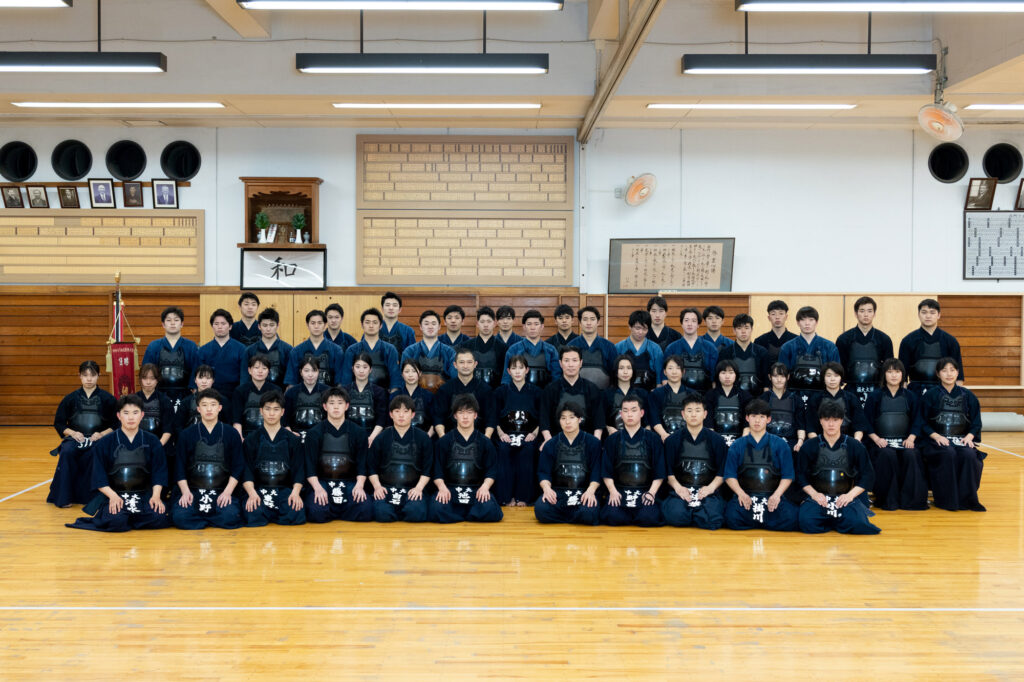 The rest of this article is only available for Kendo Jidai International subscribers!