2023.2 KENDOJIDAI
Photography: Sasai Takamasa
Translation: Anne Zwart
The Men strikes made by Murakami in the Nihonbudokan are burned into many viewers' memories. In this special feature, we explore Murakami's consecutive success at the 69th and 70th All Japan KENDO Championship.
Murakami Tetsuhiko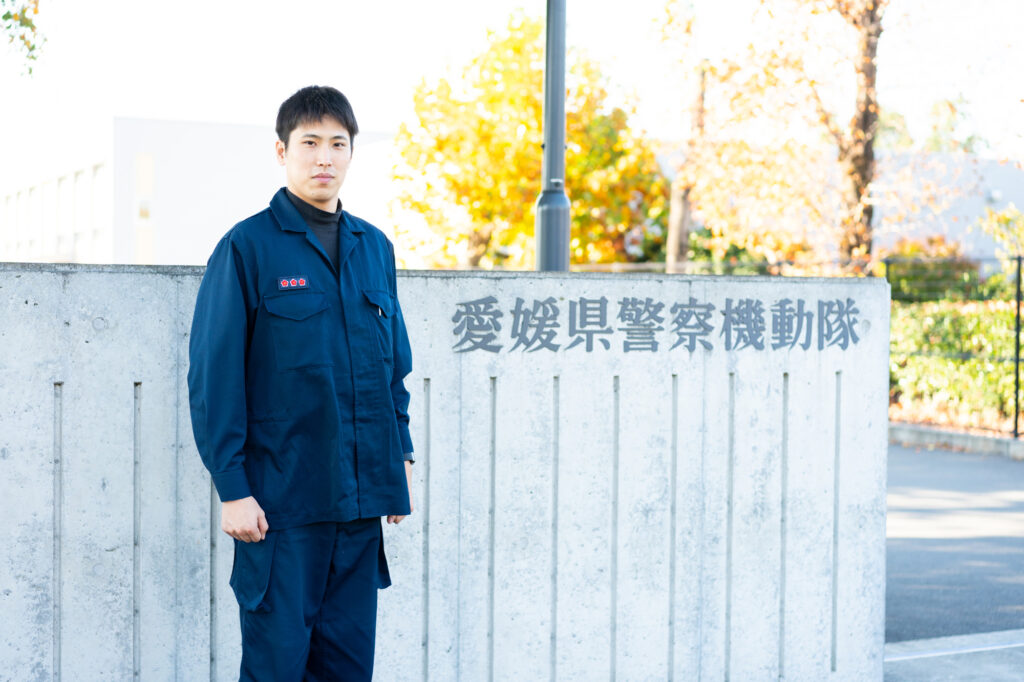 Murakami's rising star
The 70th All Japan KENDO championship concluded with a championship title for Murakami Tetsuhiko in 2022. When he participated for the first time the year before he'd already made the top eight, but he topped that by placing first this year. The Ehime police ace is on the rise.
"My win got a lot of exposure as the first win for Aichi Prefecture, more than I expected. I feel recognized and appreciated by many people across the world."
Murakami's Kendo career was watched with interest from his participation in the Ehime Sports Festival in 2017, which marked his third year in the Ehime police force. Just as Murakami was preparing for the next step, the COVID-19 crisis would bring all Keiko to a halt.
Although timing took opportunities to train and compete away from Murakami, he still participated in 2021's All Japan KENDO championship and became the national champion the next year.
"Last year was my first time competing in the national championship, so there were little things I sometimes had to tell myself to stay calm about. Where do I enter the Dojo, what is the atmosphere, where do we do the warming up, things like that. This year, I knew the essentials so I was able to focus more on the actual competition."
Last year's nationals was not just an opportunity to learn for Murakami, he also advanced until the quarter finals. Surely the win must have felt within reach this year.
In the matches, Murakami defeated Momota Takamasa (Fukuoka Prefectural Police), Yamashita Yusuke who won against the previous champion Hoshiko (Mie Prefectural Police) and university Kendoka Ikeda Toranosuke who showed a lot of spirit (Tsukuba University, third year).
In the finals, Murakami faced off against Ando Sho (Kokushikan University staff). Even among the top class Kenshi who participate in the All Japan KENDO championship, Ando Sho stands out as a strong competitor.
"Ando Sho has been active at the national level since elementary school, so I always assumed he was at a different level than I am. I don't think I would've even been able to imagine facing off against him a couple of years back. But once I joined the Ehime police I got many different opportunities, like training for the Sports Festival and joining practice away from my Dojo. I started getting good results and I was able to do Shiai with Ando Sho; I draw confidence from that."
Around one minute and twenty seconds into the final match, Murakami strikes Men in response to Seme by Ando. Ando tries to win the fight for the second Ippon, but his movements are well read by Murakami who scores a second Men around three minutes and forty seconds into the match. Murakami wins with two skillful Men Ippon.


The rest of this article is only available for Kendo Jidai International subscribers!