FREE ARTICLE
Official event name
18th Satsuki Cup 2019
Date
9th June 2019
URL
http://www.kacubo.cz/sacuki19.htm (invitation in 4 languages)
Fee
175 CZK (6,7 EUR)
Venue
Sport Centre Juliska, Pod Juliskou 4, Praha, Czech Republic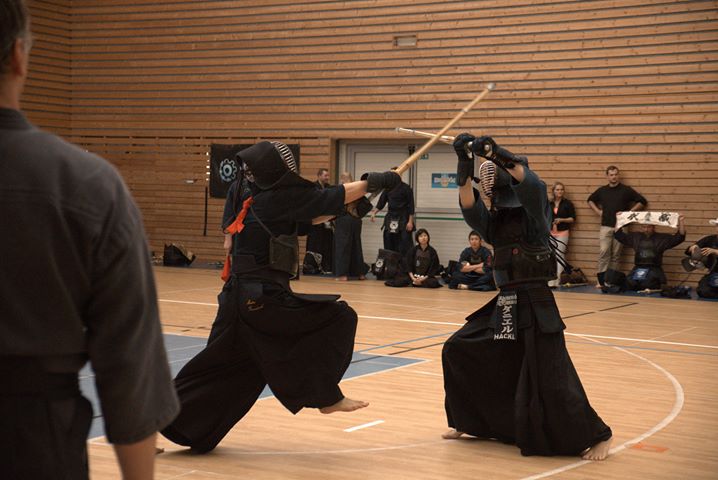 Comment from organiser
Dear friends,
we would like to invite you to a 18th edition of international Kendo tournament Satsuki Cup, to be held in Prague on 9th June 2019.
Satsuki Cup is not as big as other tournaments (has usually 60 – 80 participants) but it is well organized and has a unique friendly atmosphere. And there is also some very good shiai to be seen!
Schedule
– 9.00 – 10.00 Registration, shinai check, warming up, referees meeting
– 10.00 – 17.00 Individual tournaments & "North vs South X"
Individual tournaments at Satsuki 2019
– Juniors (boys and girls together, aged 14 – 17)
– Ladies (older than 14)
– Open (men and ladies together, older than 14)
There will be additional tournament North vs South X, which is a friendly team match between Kendo players from northern and southern dojos in the Czech Republic. We will add spots for players from other countries! After this, there will a closing ceremony and free jigeiko.
See http://www.kacubo.cz/sacuki19.htm for details! We hope to see you in Prague!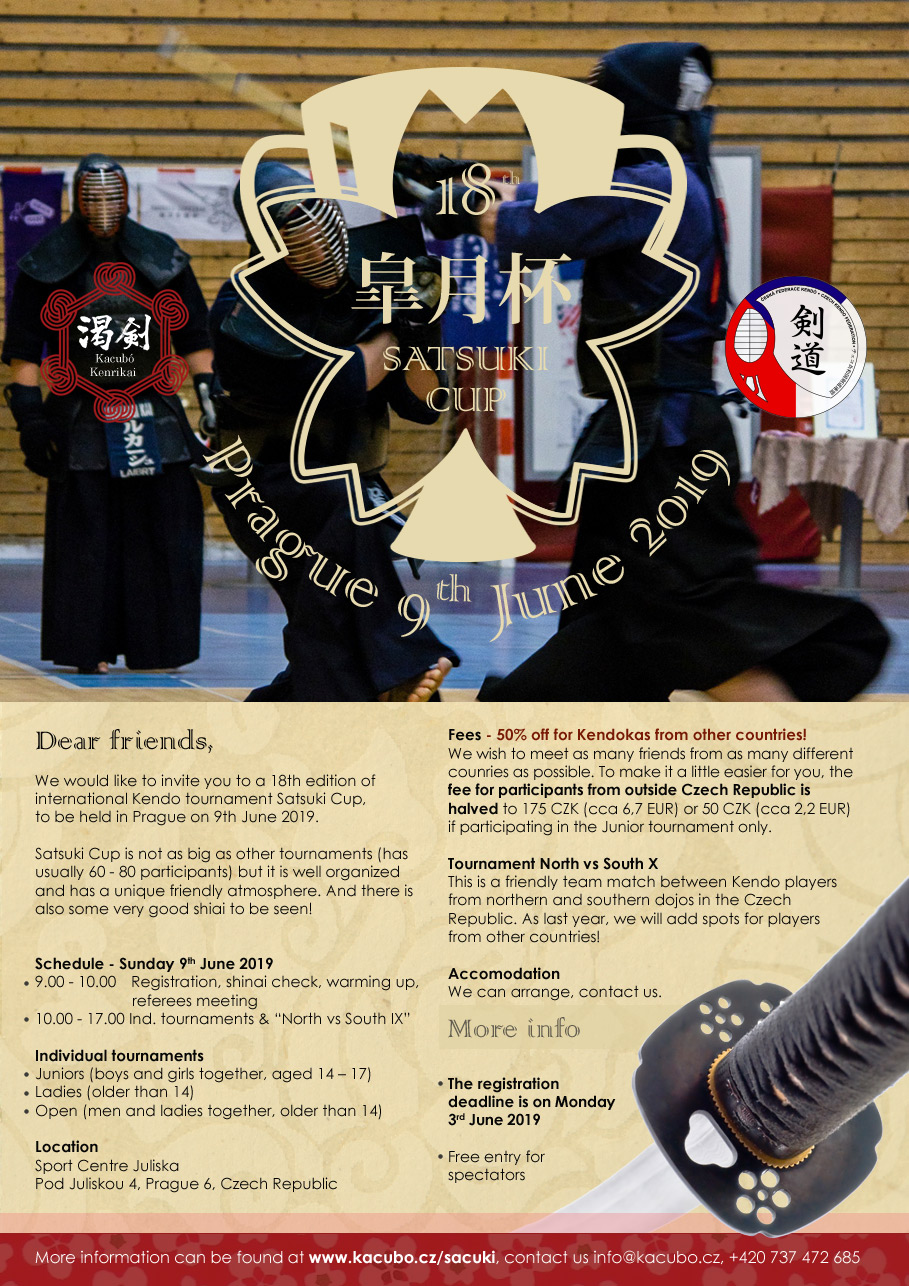 —-
Kendo Jidai will announce your event (seminar / tournament) . Please send us these information ando photos!
1 : Official event name
2 : Date
3 : URL
4 : Fee
5 : Venue
6 : Free comment (ex: Program)