FREE ARTICLE
The match schedule of the All Japan Kendo Championship to be held on November 3rd was published by All Japan Kendo Federation on October 17th.
Nishimura Hidehisa, who has a shot at his third consecutive victory, will fight Ichikawa Takumi from Tochigi prefecture. When one of them goes up to the second round, a fight against Hatakenaka Kousuke or Nishimura Ryutaro will follow. A fierce battle zone.
Ando Sho, ​​who won the individual championship at the 17th World Kendo Championship held in Korea, will play against Sanada Taiki from Tottori prefecture. Takenouchi Yuya, who will participate for the first time in four years, will play against Kanno Ryusuke from Hyogo prefecture. Takeshita Yohei from Oita prefecture will play against Kusanagi Daishin from Akita prefecture. Tsuchiya Yuki from Osaka prefecture will play against Kurita Kazuki from Yamagata prefecture. Maeda Yasuki from Osaka prefecture will play against Sato Hirotaka from Chiba prefecture who was second in the national police tournament. A fierce battle is inevitable.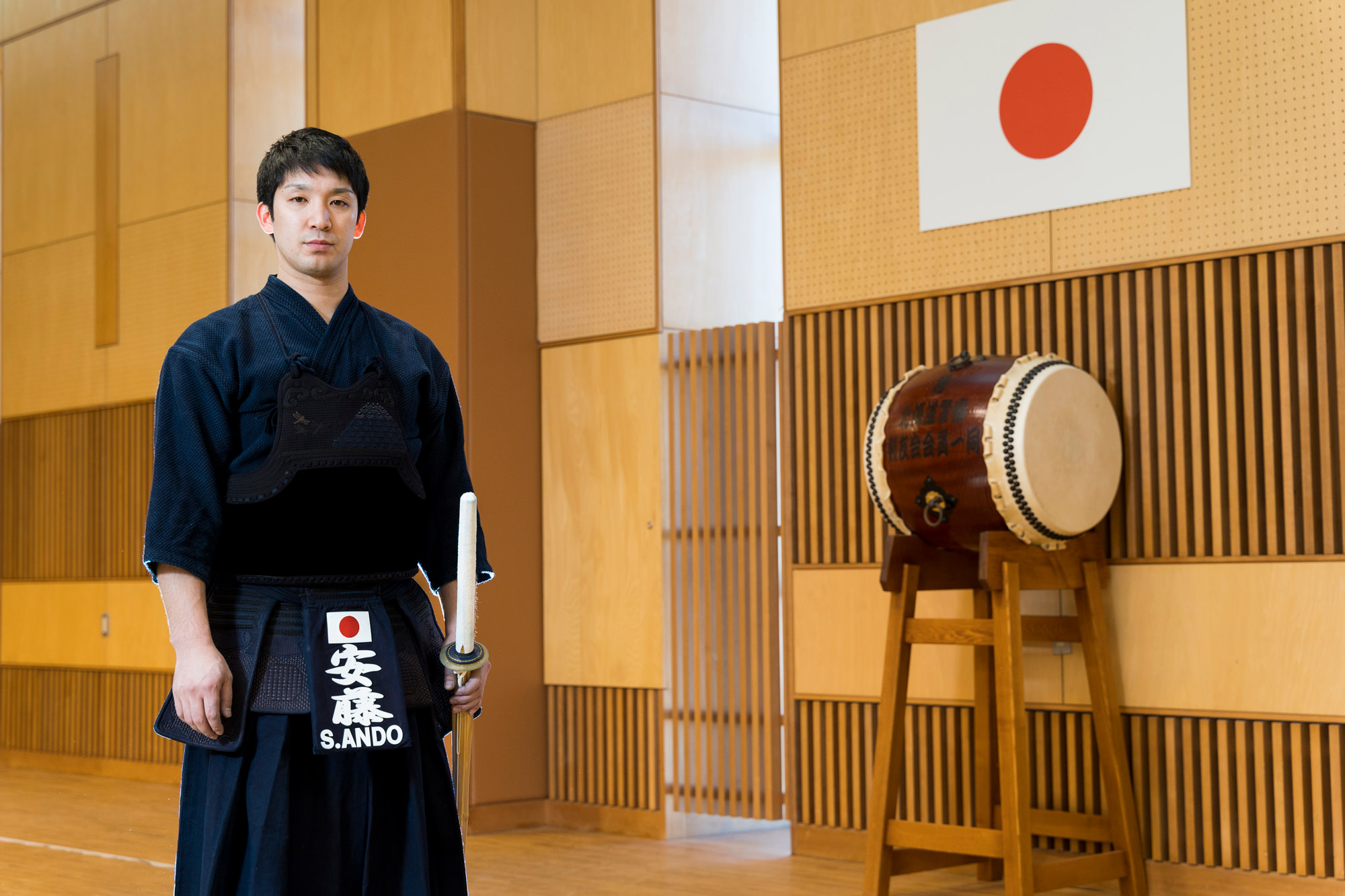 This time the rookies are well represented
Matsumoto Mizuki's younger brother, Matsumoto Takemichi from Fukuoka prefecture, who took the Empress Cup this year, will make his first appearance. Kosumi Tomoki will represent the fiercely contested Osaka prefecture at the age of 20. Yamada Ryohei, who participated in the 16th World Kendo Championhip, participates for second consecutive year while serving at the Hokkaido Police Department and entering the police school this year. Matsuzaki Kenshiro from the University of Tsukuba in Ibaraki will also participate for the second consecutive year, and will play against Mikumo Yusuke from Toray Shiga, a prestigious corporate group dojo.
It is truly amazing that Kosumi passed through the Osaka qualifiers at 20 years old where more than a hundred battles are fought.
Legend Uchimura Ryoichi will play against Shibata Keisuke from Yamaguchi prefecture in the first round. Uchimura has already retired from the tokuren (elite training squad) and is in the position of the Metropolitan Police Department's Kendo teacher, and this year he secured his 13th participation.
Okamitsu Kentaro will make his first appearance, having taken third place in the All Japan Police Championship. He will face Nakazawa Kimitaka from Kochi prefecture in the first round. Kunitomo Rentaro, who took 2nd place twice in the All Japan Championship, will play against Shimono Yuki from Gunma prefecture. Amishiro Tadakatsu from Hyogo prefecture, who took the World Kendo Championship individual title, will play against Urakawa Shinichiro Urakawa from Kanagawa prefecture.
Urakawa, who will make his first appearance at 33 years old, Osonoi Naoki from Tokyo who will participate again since a while, and Uezu Takahiro from Okinawa who had a remarkable fight this year in the East-West tournament should also be paid close attention to.
The oldest participants are Uchimura and Amishiro at 39 years old. The youngest are teachers Oishi Hiroshi (Tokushima), Takeda Naohiro (Miyagi), Yamashita Kazuma (Ibaraki), Ryusuke Kanno Rysuke (Iwate) and Sakatsume Yuta (Niigata) among others.
The players who weren't named here are all strong because many of them are trained in the Zenkenren WKC representative selection camp, another special special training course for those under 25 years old and local plus national body strengthening, etc. It wouldn't be surprising for any of them to win the tournament.
This year the championship will be held at the Maruzen Intec Arena Osaka and the nearest station will be Asashiobashi station. Please note that it won't be held at the Nippon Budokan.
Previous interview articles
The 66th All Japan Kendo Championship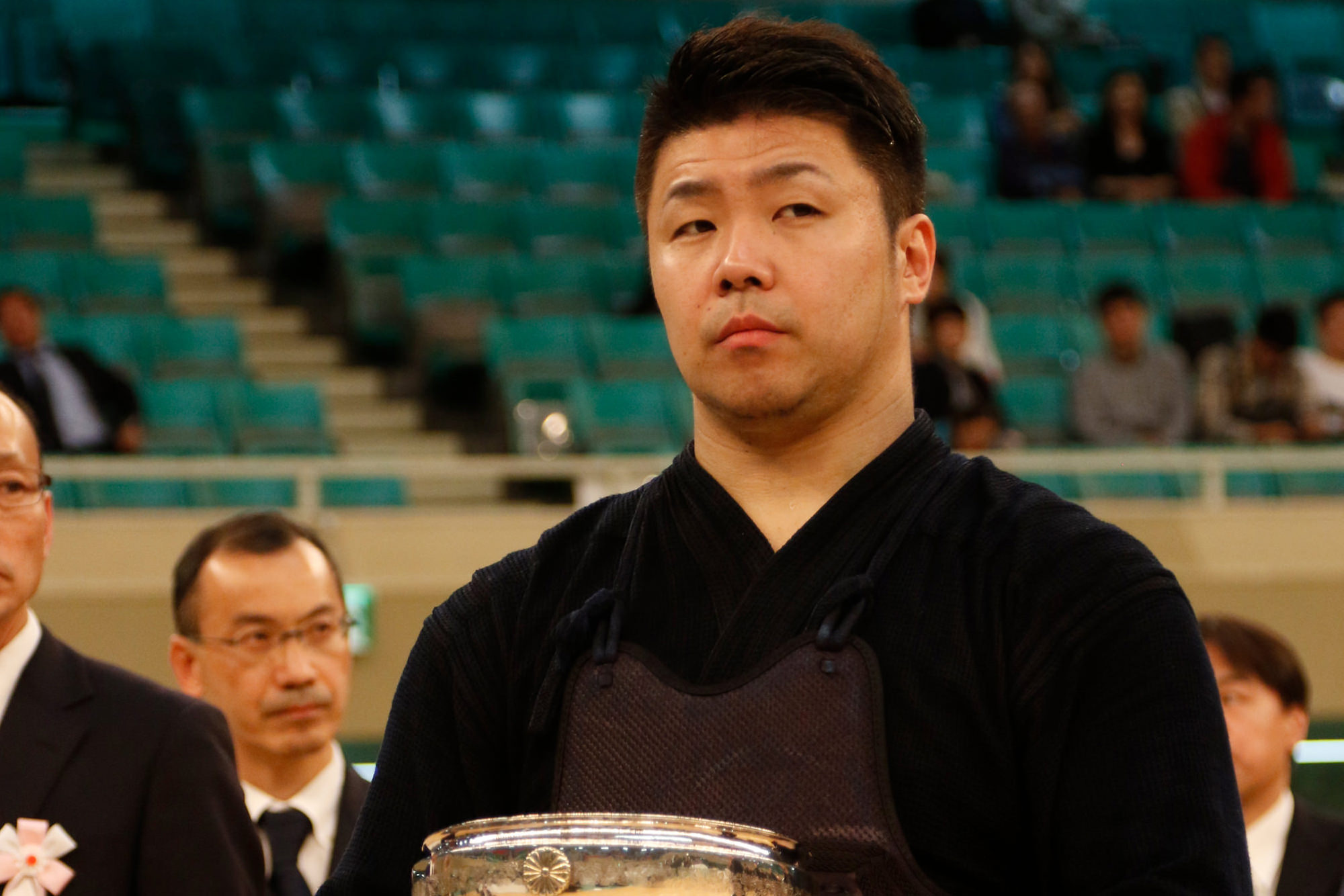 Nishimura Hidehisa. The feat of consecutive All Japan titles
He is the third person to achieve two consecutive titles in history, and this is the third title on his name.
Nishimura showed his unrivaled strength and grasped the all Japan Championship title once again.
The 65th All Japan Kendo Championship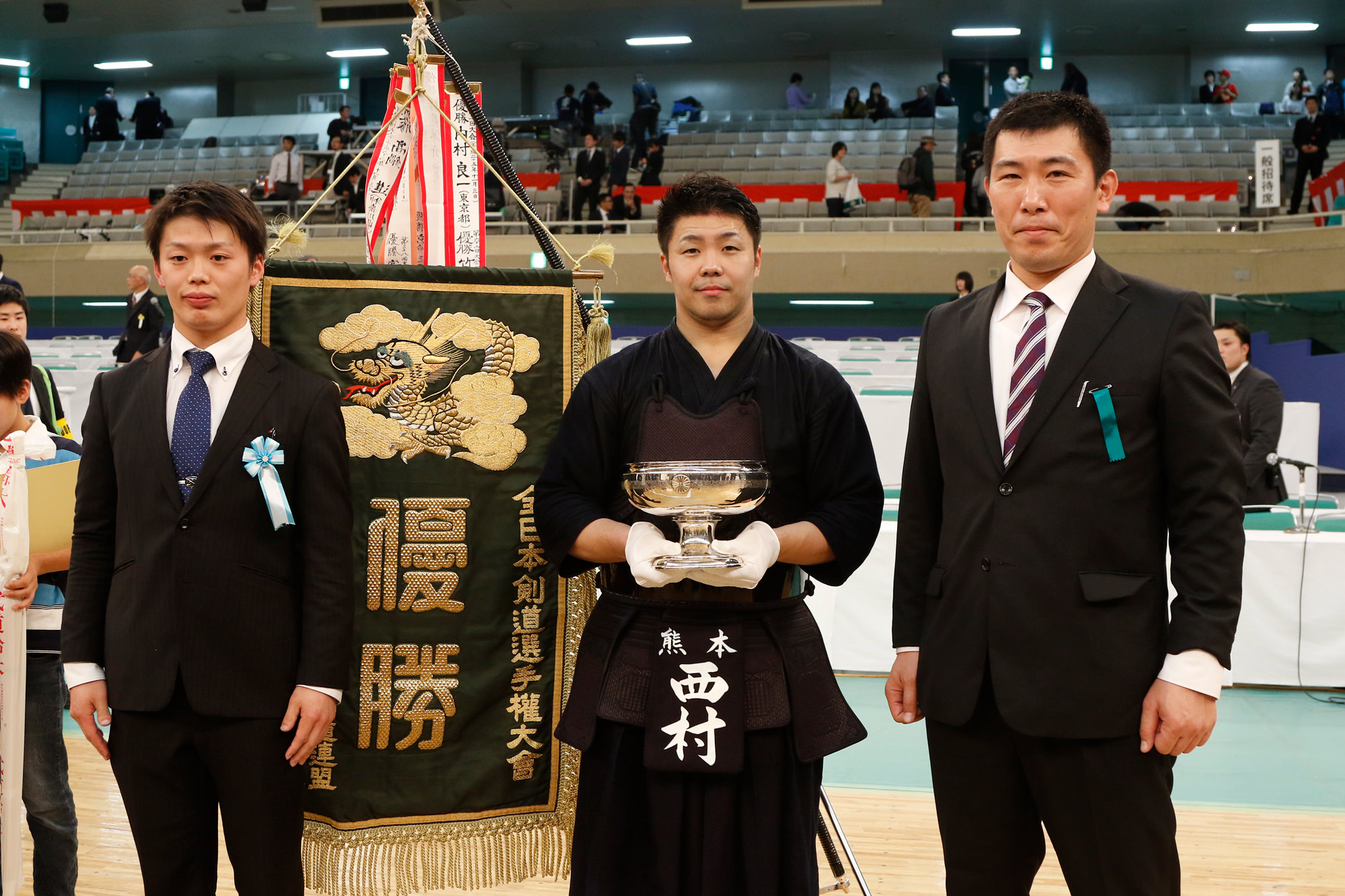 65th All Japan Championship Interview : Nishimura Hidehisa
The first victory in the All Japan Championship 2 years ago and the earthquake in Kumamoto of last year's April. Nishimura Hidehisa has overcome events never to be forgotten and grasped the All Japan cup once again. After the playing the finals, the support and thoughts of many people welled up in his heart. "I fought with my emotion", Nishimura said. There was something different about this year's victory.