KENDOJIDAI 2018.9
In early May, Nakada Katsumi Sensei passed through the 0.6% eye of the needle and was promoted to 8th Dan.
At the same time, Tani Katsuhiko was awarded the highest rank in the world of Kendo, the rank of Hanshi. We asked both of them, the student and the teacher, to talk about their experience, course of action, and mindset for their preparation towards their Dan examinations.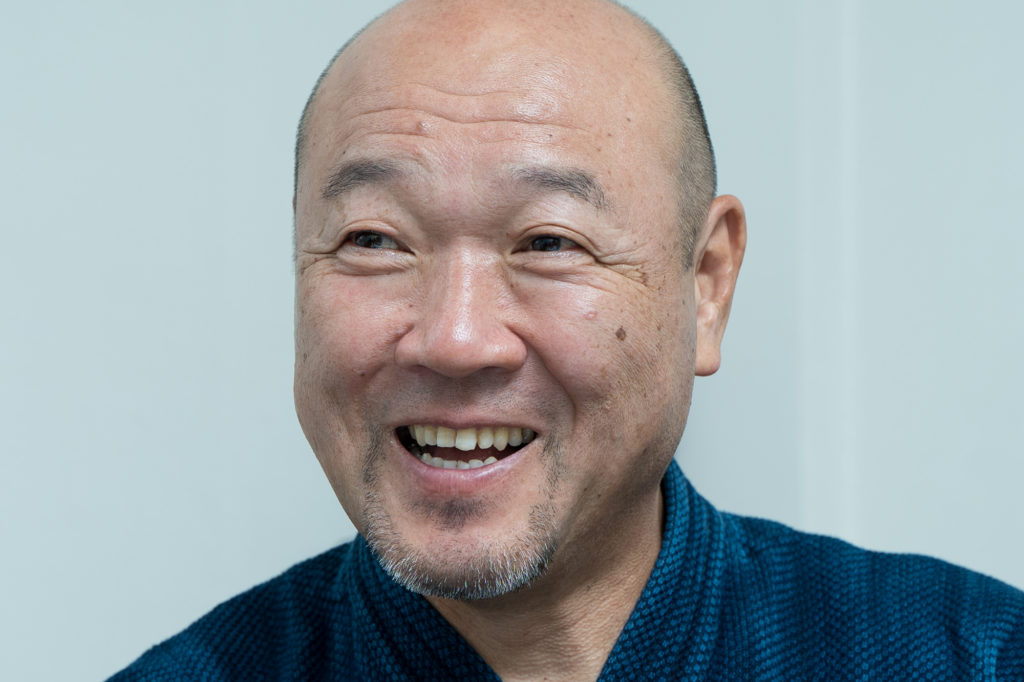 Tani Katsuhiko, 8th Dan
Born in 1957 in Gunma Prefecture. He went on to study at Niijima Gakuen High School and Tsukuba University. After graduation, he became a high school teacher in Gunma Prefecture. His major achievements include winning the 10th All Japan Invitational 8th Dan Championship (2nd place twice), participating in the All Japan Championship, winning the National Teachers' Team Championship, and participating in the All Japan East-West Tournament. Received the title of Hanshi in May, 2008.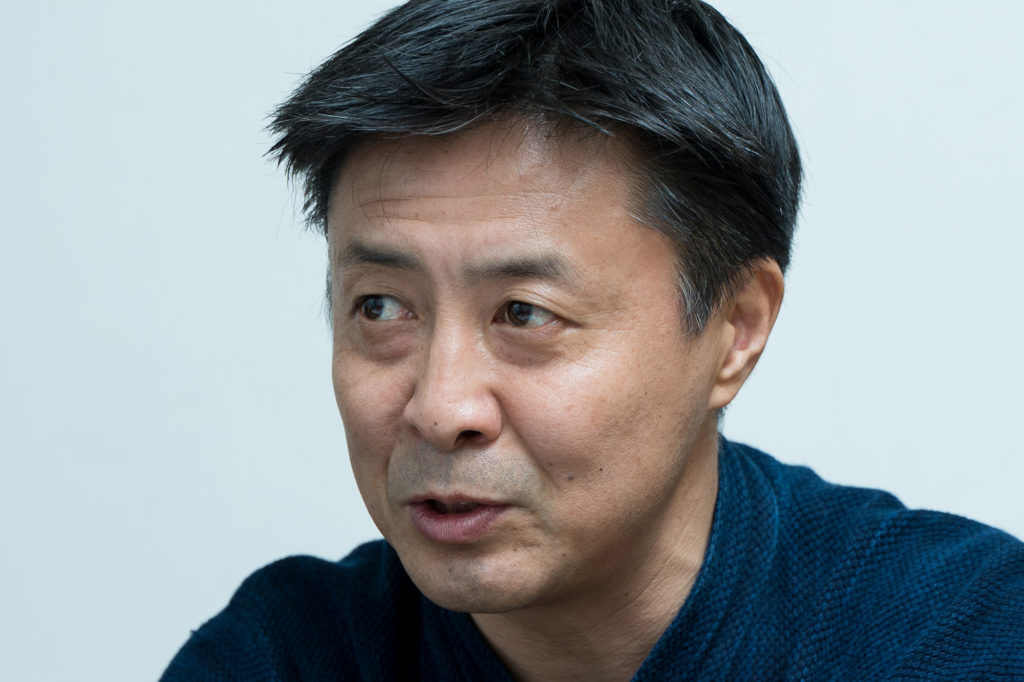 Nakada Katsumi, 8th Dan
Born in 1971 in Gunma Prefecture. When he was a student at Takasaki Commercial High School, he was trained by Tani Katshuhiko, and was active in the Inter High School Championships, reaching the top eight individually. After graduation, he joined the Gunma Prefectural Police and participated in various national tournaments, including the All Japan Championships. He is currently a Kendo instructor for the Gunma Prefectural Police and a Tokuren instructor. Passed 8th Dan in May, 2008.
To what extent can we tackle Kendo with independence and initiative?
In May this year, Tani Sensei attained Hanshi and Nakada Sensei 8th Dan.
– To start with, can I ask you about the relationship between the two of you?
Tani: When I was a teacher at Takasaki Commercial High School, Nakada-kun entered the school and joined the Kendo club. We know each other from that time onward. It may sound strange to say this in front of a Sensei who passed his 8th Dan examination, but at the time I didn't think he would be as successful as he is now.
– Why did you decide to go to Takasaki Commercial High School?
Nakada: Actually, I was planning to quit Kendo when I graduated from junior high school. When it came time to decide where to go to school, my late father recommended that I continue Kendo in high school, and since I was going to do it, I wanted to do it under Tani Sensei, so I decided to go to Takasaki Commercial.
Tani: In my second year at Takasaki Commercial, I was able to take one of my students to the Inter High Championships for the first time, although it was the individual division. I think it was in my fourth year that Nakada-kun entered the school. At that time in Gunma Prefecture, the level of the so-called "powerhouse" schools was competitive, and every school had a chance to go to the Inter High. I believe Nakada-kun participated in the Inter High with a team in his second and as an individual in his third year.
Nakada: Yes. When I was a sophomore in high school, I participated in the Inter-High School Tournament held in Ako, Hyogo Prefecture with my team. I remember that it was the first time in 34 years for Takasaki Commerce to participate in the Inter-High School team competition. The following year, I was not able to participate in the team competition, but I did participate in the individuals.
Tani: I think there were seven boys and two girls in Nakada's grade. When he first entered the school, Nakada was a bit chubby, and to be honest, I myself was not sure how good he was going to be. However, by the time the summer vacation started, he had lost a lot of weight and I felt that he was very dedicated to training.
Nakada: I didn't do much Keiko during my junior high school years, so when I entered high school and started Keiko in earnest, I lost about 14 kilograms in four months.
Tani: If you were to ask me whether Nakada-kun was exceptionally strong when he entered the school, I would say that he was not. But I can tell you that he was a hard worker. I was young at the time, so I think I was imposing very strict Keiko on the students but they kept up with me neatly and participated in the Inter High School Championships.
Nakada: Tani Sensei came to practice almost every day and stood as Motodachi for us. What I tried to do was to always ask him for Keiko when he did. There was an unspoken agreement in the club that we would refrain from doing so every odd day (laughs), but I think I asked for Keiko every day nonetheless.
Tani: I used to tell my students that if they wanted to participate in the Inter High School Championships, or if they wanted to win, they should come to me for Keiko. I remember very well that Nakada-kun always came to me. People who have achieved a lot in junior high school often have a lot of experience in Kendo and sometimes, have little room to grow. I thought it was interesting that Nakada-kun had an unblemished style of Kendo in neither a good or bad way, and I felt that he had plenty of room to grow.
– At that time, what kind of Keiko was Takasaki Commercial doing?
Tani: First of all, the fundamental thing for me as a leader was to set a good example by participating in Shiai and getting results. In Keiko, rather than practicing for the sake of my students, I stood as Motodachi for myself. Of course, I wanted to take my students to the Inter High, but I also didn't want to teach only how to win Shiai. Therefore, the content of my Keiko was mostly the basics, and I always wore Bogu and tried to get stronger together with the students.
Nakada: When I entered high school I was also taught the basics thoroughly. We did Keiko for about three hours a day, and I think two of those hours were for basics.
Tani: I think there are various interpretations of basics. For example, you can't get stronger just by doing Kirikaeshi without thinking about it. You need to be aware of a real duel, cutting out each strike, whether it is Sho-men or Sayu-men. Some people say that you will never use a big-swing Men strike in Shiai, but if you think of it as practice for such a big technique, your mind will change. I think I have been telling my students since then that it is important not to let the basics end up being just the basics.
Nakada: At Takasaki Commercial, we had every Monday off from Keiko, but Tani Sensei often told us that what we did during this time was important. We often went on excursions on Saturdays and Sundays, and we would get together to watch videos and do research. When we got home, we would do our own running and Suburi. I continuously ran and did Suburi during those three high school years.
Tani: I never told them to do anything specific. There were many honest people in Nakada-kun's age group, and I think their continuous efforts which couldn't be seen with the eye resulted in them being able to participate in the Inter High. I used to tell them that it is not only the time when they are in the Dojo that they are doing Keiko, but also the time in between before coming back to the Dojo. Just doing the same thing as everyone else will not make a difference. I believe that the difference between becoming strong and achieving greatness lies in how much independence and initiative one can take in Kendo. In that regard, I believe that Nakada-kun understood the difference.
Nakada: If you ask me why I was able to participate in the Inter High when I had no qualities to speak of, I think it was because of the fundamentals that Tani Sensei taught me. Tani Sensei never taught me techniques that required me to disrupt my posture. He taught me to disrupt my opponent rather than disrupt myself. I feel that it is thanks to his guidance that I was able to realize the importance of this at an early stage.
Tani: There are principles in Kendo striking. I thought that any guidance that deviated from them would be an obstacle for the students to continue Kendo in the future. I couldn't be happier that he believed in my guidance and continued to practice Kendo to the 8th Dan level.


The rest of this article is only available for Kendo Jidai International subscribers!