KENDOJIDAI 2022.2
Iwamoto Sensei (Kyoshi 7th Dan) teaches Kendo to a wide range of people at Beppu University, Meiho Junior and Senior High School and Komyokan Dojo. "If you don't understand other people's feelings, your Kendo won't become stronger." Iwamoto Sensei always stresses the importance of these words. We asked him about the importance of team competition and how to prepare for victory.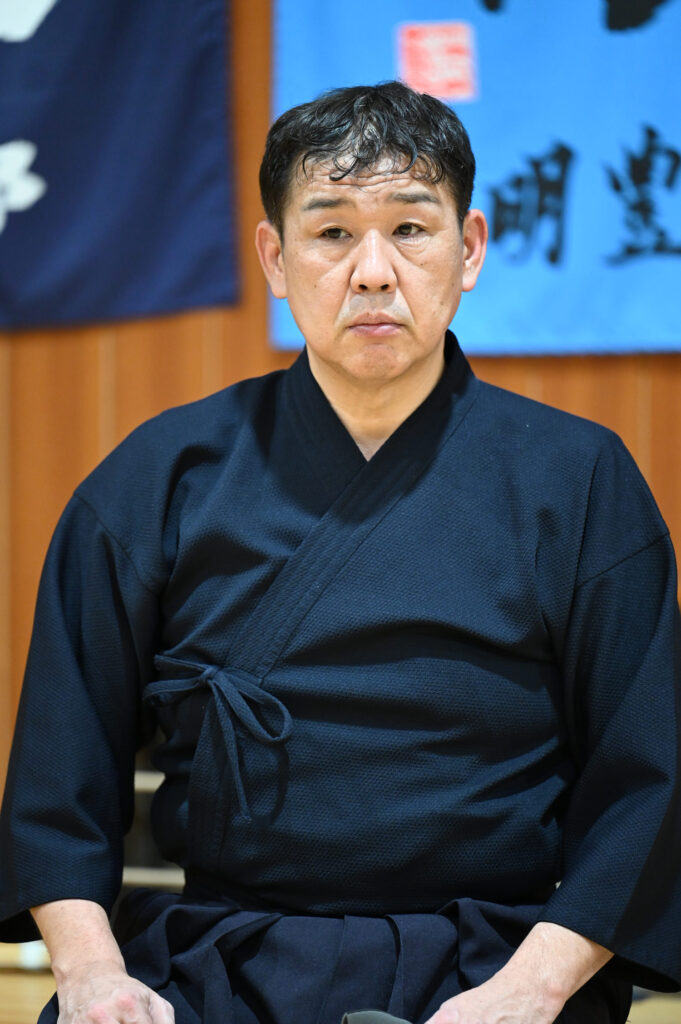 The girls' first bronze medal
All Japan Women's Student Tournament
On November 14, 2021, the 40th All Japan Women's Kendo Student Championship Tournament was held, and the girl's team managed to place 3rd for the first team. The boy's team placed 3rd at the 65th All Japan Tournament. These kinds of results were not expected, but if there is one factor that contributed to our good performance, it was the hard work of all the fourth-year students.
On the day of the tournament, two fourth-year students, Shimotashiro Ayaka and Fukada Akira, participated. Of course they did their best, but the rest of the fourth-year students also practiced really hard this year. Giving it their all is one of their characteristics.
Because of the COVID-19 pandemic, all of the national tournaments were canceled last year. University life only lasts four years. Regrettably, out of those, one year disappeared. However, the new team continued to train by themselves after Keiko, which also motivated the junior students. I think that the younger students felt like they also had to give it their all for the sake of the fourth-years.
When preparing for a match, of course the goal is to win. However, I felt like all the students agreed that before they could aim for that, they had to give it their all.
Asuka Yano (3rd year), who participated in the All-Japan Women's Championships, is our point getter. From the first game she was able to play her own game with the right tempo.
In the quarter-finals, we faced my alma mater, the University of Tsukuba. Compared to Tsukuba, who is known for gathering Japan's best players, we were just a group of people who like Kendo. I advised them to not lose their focus before the match and to give it their all. I told them that when they saw a chance, they had to be determined and strike with abandon.
As for the results, Jodan player Yamada Rina (1st year) managed to win the Senpo match by committing to a Men strike from a far distance. Fukada won the Jiho watch by carefully analyzing the development of the match and then scoring two points. The victor was decided when Yano, the Fukusho, managed to make her match a draw. I realized that there was a certain mystery to winning.


The rest of this article is only available for Kendo Jidai International subscribers!